Tamiya 1/32 F4U-1A Corsair
By George Waeckel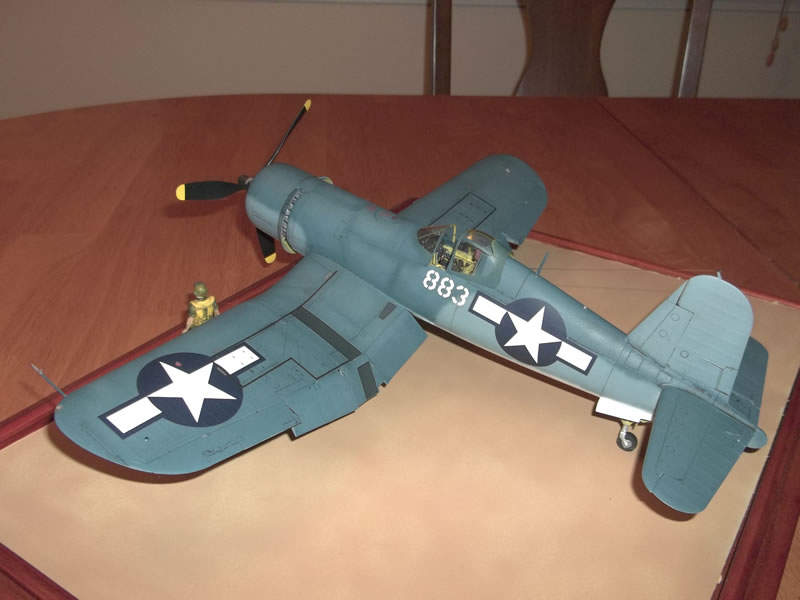 The build was out-of-box except for wiring the engine and adding gun barrels in the wings and rigging.
Paints are Tamiya mixed per the instructions in the Tamiya 48th scale Wildcat kit. Post-shading done with a lightened top side blue. Future applied before decals and Flory wash. Flat coat was Testor's Dullcote.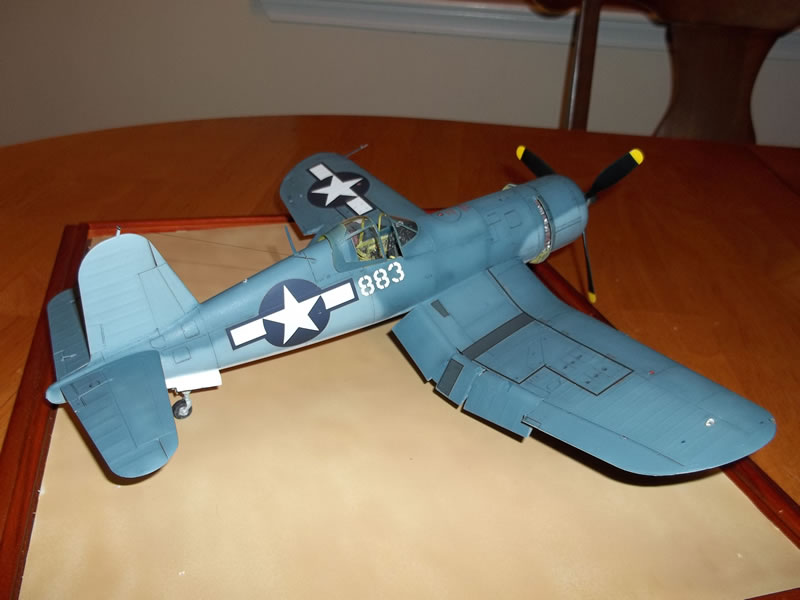 Much has been said about this kit already and I loved the fact most everything comes in the box. The cockpit was brilliantly detailed with the instrument panel being one of the best I have ever seen in a kit (I have been modeling since the 1950s). The build of same goes smoothly as does the rest of the kit which made it very fun to do. In fact, this was perhaps the most enjoyable 32nd scale kit I have ever built. My only nit with it was the attachment points on many parts are on the mating surfaces which require sanding perfectly every time. Take your time with sanding off the nubs or some filling/sanding will be required where I am sure none was intended by Tamiya. It's also a good idea to follow the instructions step-by-step without jumping around.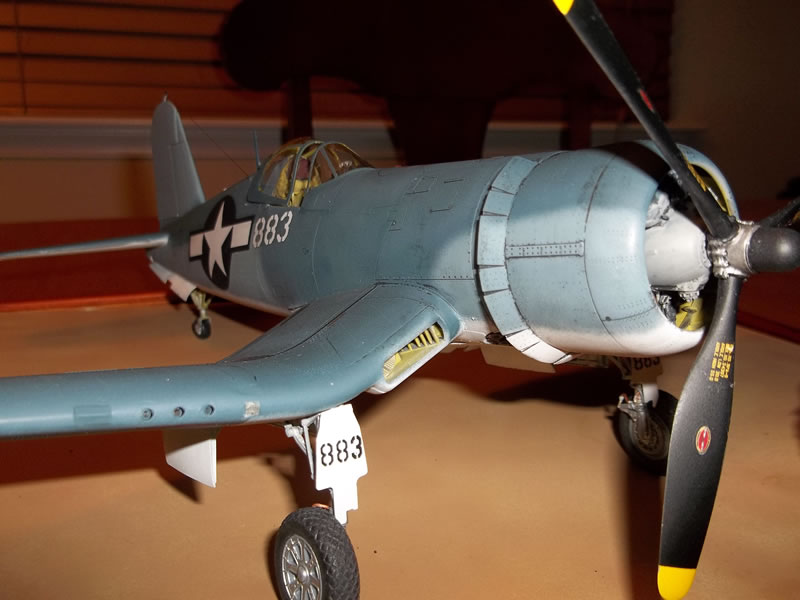 These are markings for Pappy Boyington's 883 and the display will become a diorama as depicted in a print I have of Boyington standing in front of 883 with a row of palm trees to the rear of the aircraft. The figure is by Ultracast.
© George Waeckel 2015
This article was published on Tuesday, January 27 2015; Last modified on Tuesday, January 27 2015