Hasegawa 1/32 F-5E
By Howard Weaver
Here are a few shots of my Hasegawa F5E in the aggressor colors of VFC-111.
While building this kit, I found that this particular bird had the regular pointed nose and not the flat shark nose that comes in some of the later Hasegawa offerings. I started out with this kit, but found that I needed to replace it with an earlier kit nose.
I also used the Two Bobs decals, which were very nice. I also discovered that this particular bird has it's guns removed and this space is utilized for personal baggage when not on ops. I'm not exactly sure, but I think that the current Hasegawa kit has these aggressor markings in it, but "beware of the nose". Check it out first. Anyway, I hope you enjoy the pics. I enjoyed building this model and I hope someone will follow suit and really do this kit justice.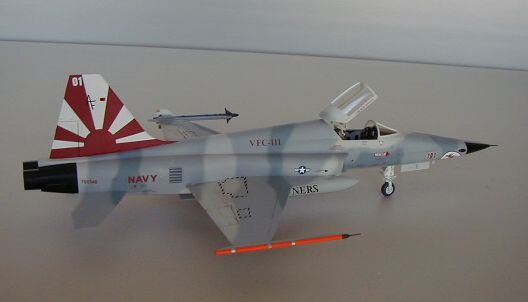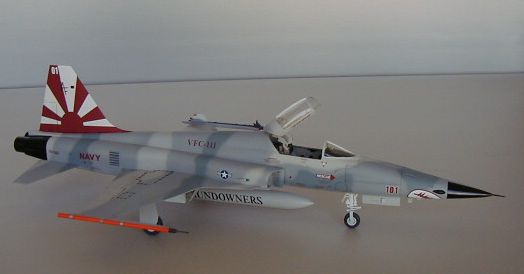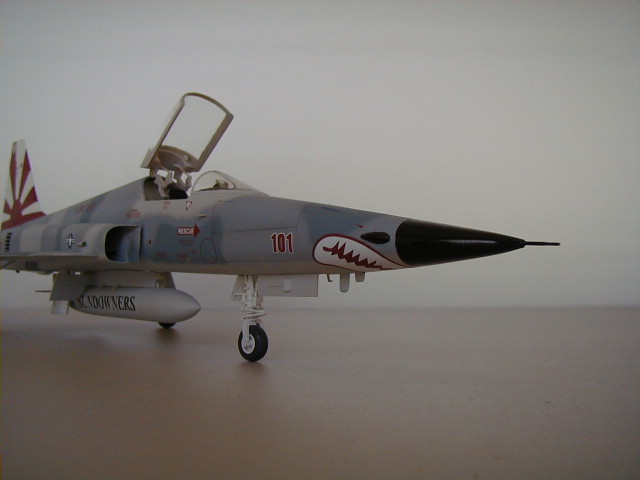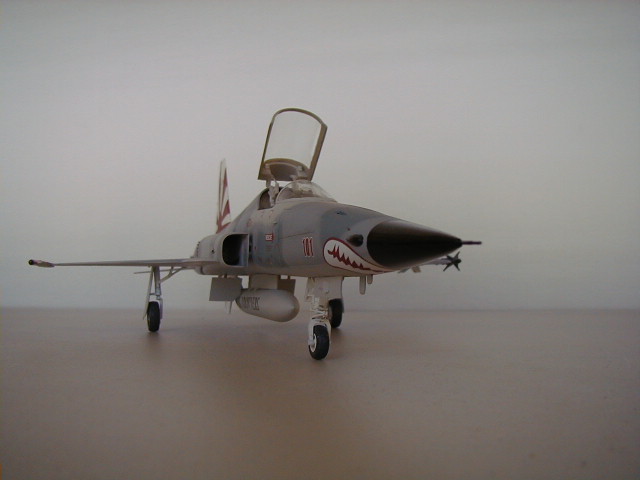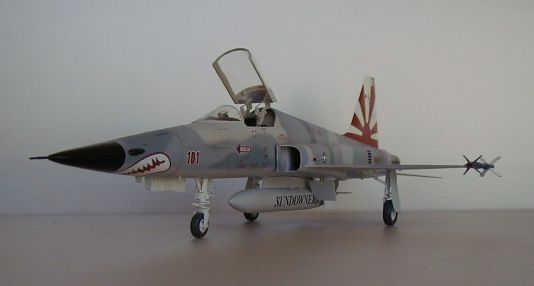 © Howard Weaver
This article was published on Wednesday, July 20 2011; Last modified on Thursday, June 14 2018