Kitty Hawk 1/32 OV-10A Black Ponies
By Brian Leitch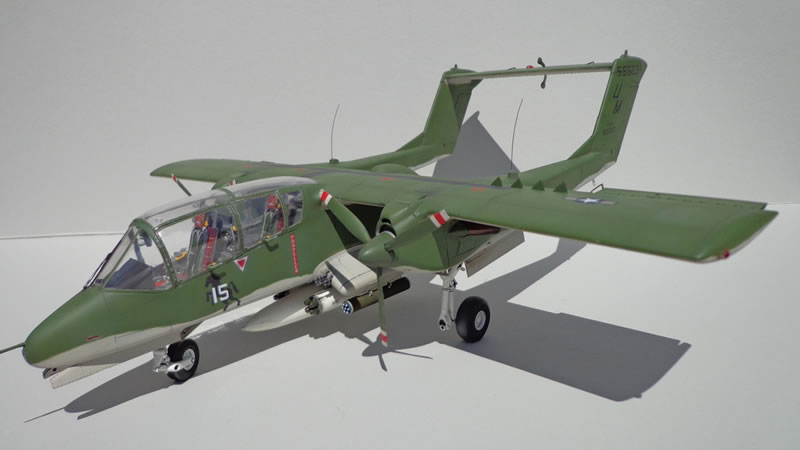 This is the forthcoming (August 2015 release) Kitty Hawk 1/32nd OV-10A.
What can I say...it's a great kit. VERY few flaws, great fit all the way around, VERY few large omissions or errors, and will have a price point (at least as far as I can judge by the cost of the D model Bronco that is) that most everyone will be able to enjoy it.
Normally this is where I tell you to "go buy the kit!" But alas you cannot...not YET anyway. Upon its release in August of this year, I will definitely be getting another one and building it as well!
This was a commission build for Glen @ Kitty Hawk Models and will be used to promote the kit. After these pics were taken she was boxed up, and is now ready to be shipped out to Glen. I was a bit forlorn as I think she turned out very fetching looking if I do say so myself.
Thanks to Randy (AKA sluggo) @ StencilPal for the paint masks used on the very first ever OV-10A kit built, and thanks also goes to Steve (AKA ziggyfoos) from AOA decals, as well as Danny (AKA Vandy 1 VX 4) for their OV-10 knowledge, as well as all who stopped in and gave helpful advice, and an encouraging word...cheers to you all.
---
© Brian Leitch 2015
This article was published on Thursday, May 07 2015; Last modified on Thursday, May 07 2015