Wingnut Wings 1/32 USMC DH9A Ninak
By George Waeckel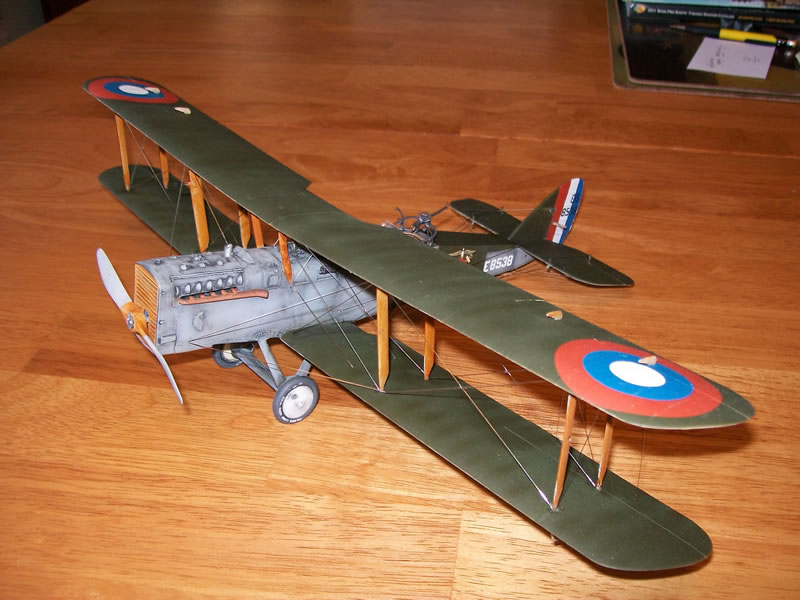 I have been building military aircraft models for 57 years. The last 6 have been spent building a collection of USMC aircraft in 48th and 32nd. I am the 3rd generation of marines in my family and served in the 2nd MAW so my collection means a lot to me. I call it Jarhead Air with affection.
This is my WNW Dh9a Ninak. When this kit was released with WWI USMC markings, I had to have/build it.
The kit is built OOB with rigging being the only addition. My comments about the build would repeat much of what has been said already about this kit. In summary, it builds nicely and was a lot of fun.
My grandfather a WWI marine, fought at Bellaeu Woods and as I look at the model I wonder if he ever happened to see one of these flying overhead. If so, I can imagine his awe of this behemoth of an airplane in the early days of Jarhead Air.
---
© George Waeckel 2015
This article was published on Sunday, July 05 2015; Last modified on Sunday, July 05 2015