Azur 1/32 Caudron C-714
By Olivier Barles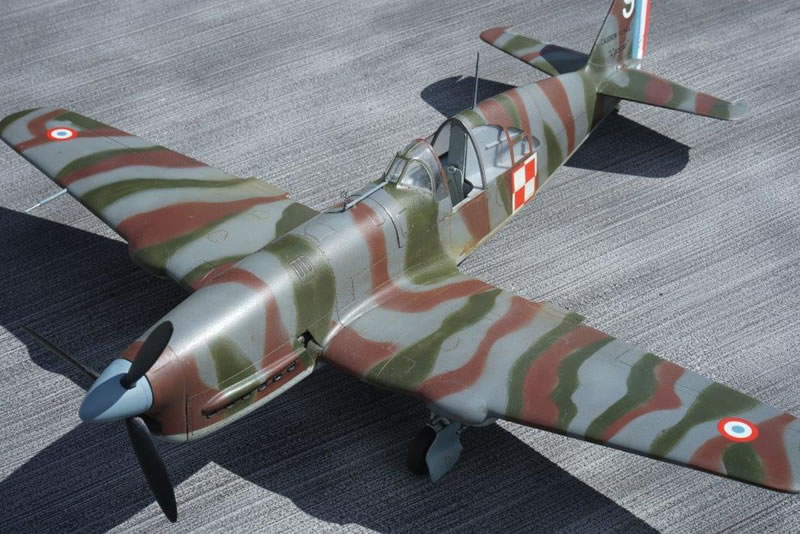 Here are a few photos of my 1/32 Azur Caudron C-714.
There are a few shots showing it with one of its direct predecessors, the "Caudron Racer C-450" (from "William Brothers" at the same scale I built a few years ago) and the affiliation between the two of them looks obvious.
I had started the build last year but I had been unable to finish it before I could work on it again a few weeks ago.
An elegant plane that had indeed more in common with a racer than a fighter!
And I cannot imagine how brave had to be those Polish fighter pilots who dared fighting 109s in their slow, fragile and poorly armed Caudrons!
Nevertheless, this is a nice model and for a short run, sort of easy to build.
To finish, weathering had to be subtle as those planes were in service for a very short time.
Now I have to start working on the latest 1/32 scale Azur model of the Battle of France I have in stock, that is the Bloch MB 152.
---
© Olivier Barles 2015
This article was published on Friday, August 07 2015; Last modified on Friday, August 07 2015