Hasegawa's 1/32 F-16C - Part 2
By Jeffrey Brundt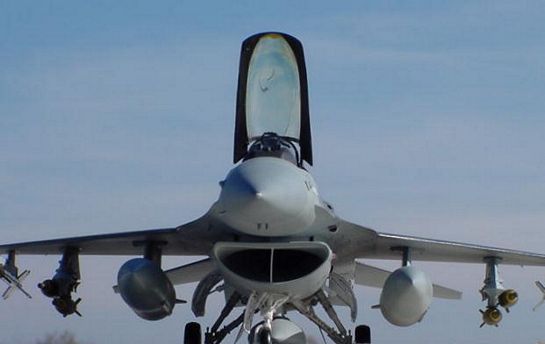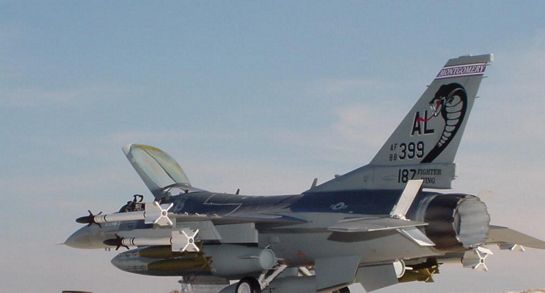 I wasn't too fanatical about reproducing a specific C model but my Viper is intended to portray a mid block 30 variant. Trying to do a Block 40 or 50 would have required a lot more work than I wanted to do. I used the kit decals for the placards and data and Two Bobs Montgomery, Ala. ANG Viper with the cobra on the tail. This design really appealed to me. The kit decals went on well despite their thickness (when compared to the Two Bobs set) and a little Micro-Sol helped settle them down. The Two Bobs decals went on with no problem. They are very thin and I only needed a stronger dose of Solva-Set to get the 'Montgomery' banner on the vertical fin to settle.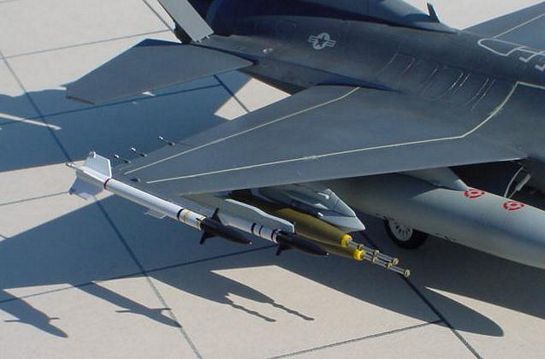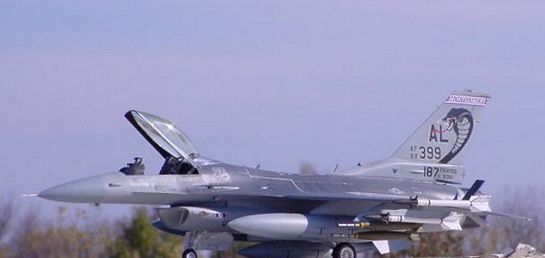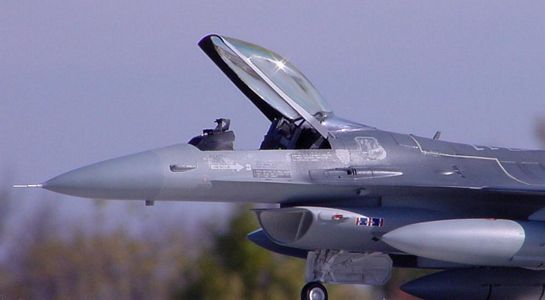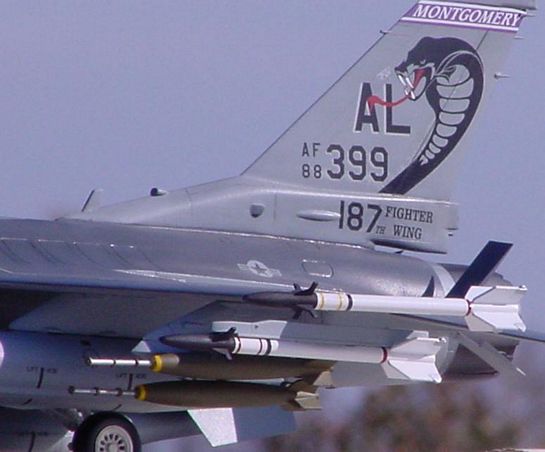 As usual the most time consuming part was the ordinance. I was conflicted during the whole build process as to what this bird would carry. I finally settled on the four AIM-9Js in the kit and some 500lbs iron bombs. These needed a bit of work to fill the ejector pin marks that were all over the missiles. The kit includes two 2000lbs GBUs and Sparrow missiles but these don't look too good. The instructions also show these not being used for some strange reason. I suppose I could have robbed my Academy Hornet for extra ordinance but I wanted to use what was in the kit. I did modify the 500-pounders with fuse extenders. I only put two on each MER because I read somewhere that they weren't carried on the inboard station of the pylon. The fuse extenders were made with plastic rod. The sidewinders were painted and the decal stripes were cut from extra color decal sheets I had.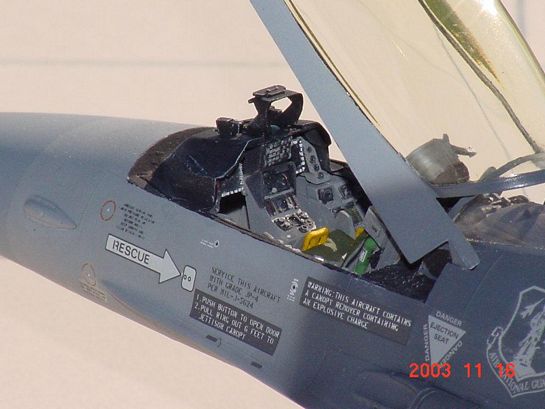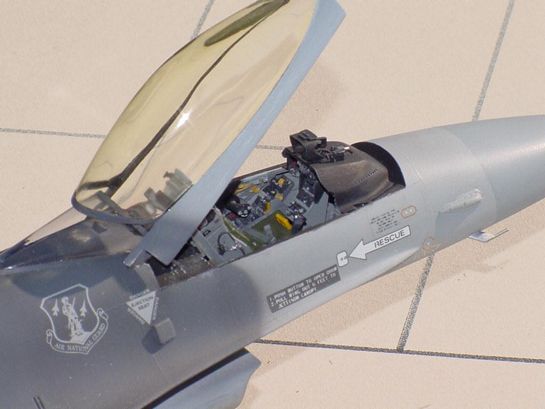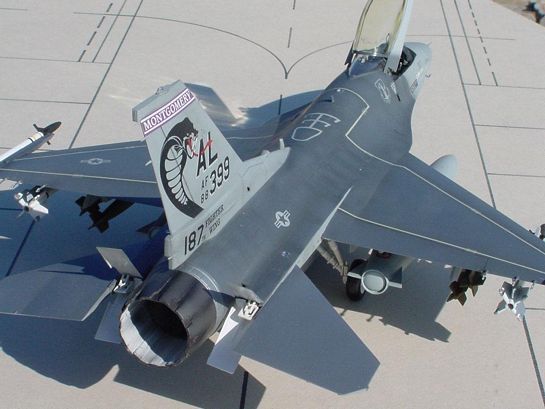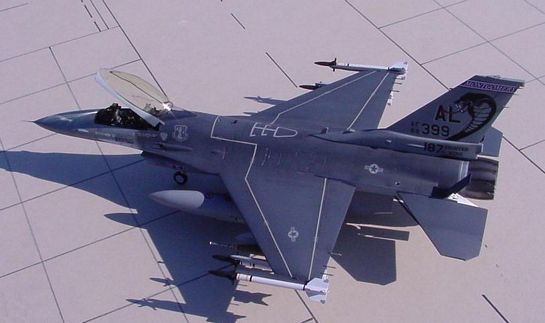 This model took much longer than usual to complete; right around 6 months. I took a break now and then during the build to help keep from getting stale on it. In the end it was worth the wait. It makes a nice addition to my F-15, A-10 and F-14 models (all in 32nd). Now I have to get that Academy Bug done and I'll have a rounded out collection of modern US combat aircraft.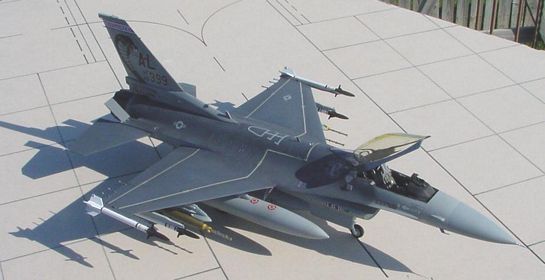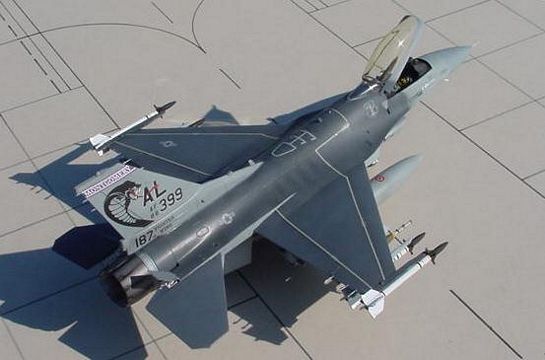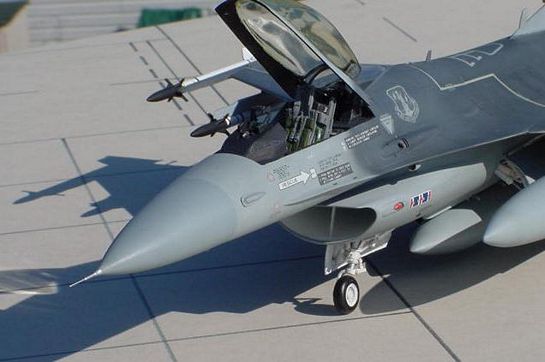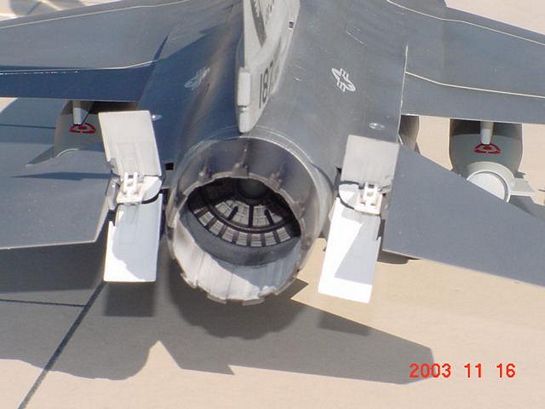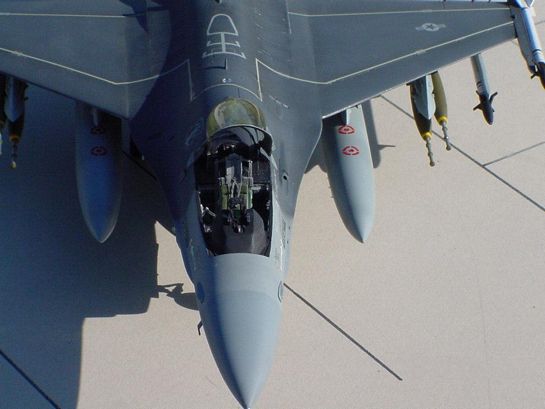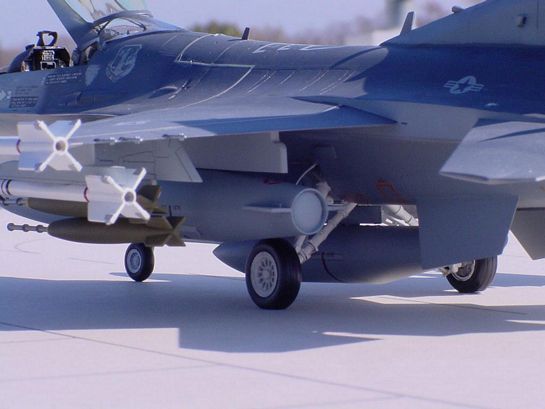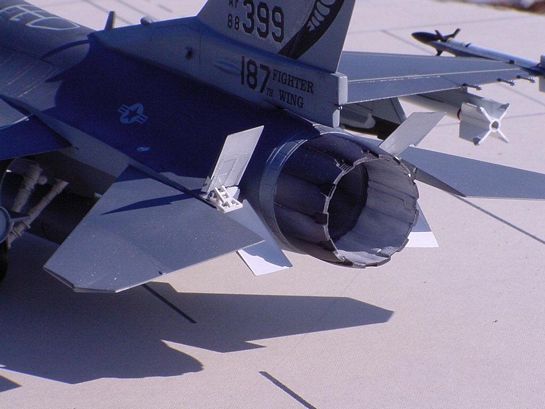 Part 1 | Part 2
© Jeffrey Brundt 2000
This article was published on Wednesday, July 20 2011; Last modified on Saturday, May 14 2016