Airfix 1/24 Hawker Typhoon
By Mark McAllister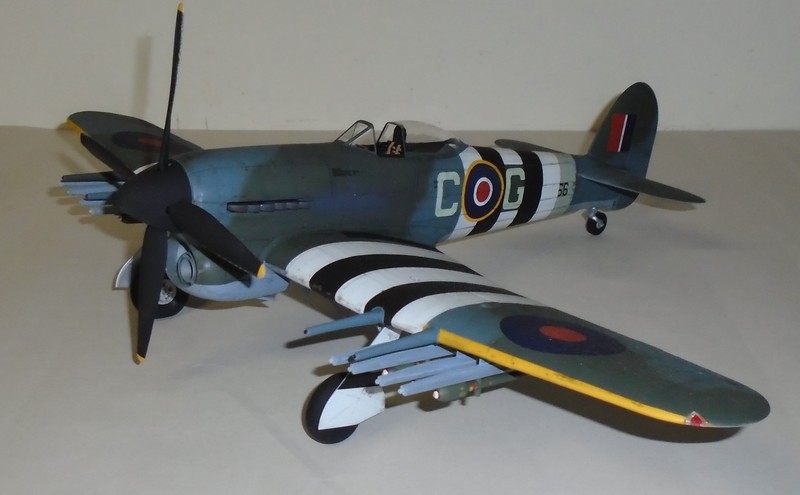 Great kit, lots of hidden detail if you close it up, lots of hidden detail if you open it up too! Doesn't matter, it's a fun build. A few fit issues but nothing too bad - the radiator has to be spot on or all the cowl panels will fit progressively worse. Took some superglue, squeezing and a little filler but looks OK in the end. The cockpit sides didn't fit well either, not sure why. Other than that, fun build.
Paints are MM enamels throughout, and I have stopped pre-shading completely, instead I've been practicing with washes. I have found a secret wash I'll reveal at the end of the pics!
---
And the secret wash? Children's watercolor pack for the dollar store! Comes in with jars of white, black, blue, green, red and yellow. Mix to make the desired color, thin and glob it on, wipe off when dry. It runs, sags and puddles slightly when clear-coating, looks good to me, even better than the pics show. And it costs 99 cents!
© Mark McAllister 2015
This article was published on Sunday, December 27 2015; Last modified on Monday, February 29 2016