Kitty Hawk 1/32 OS2U Kingfisher
By Brian Leitch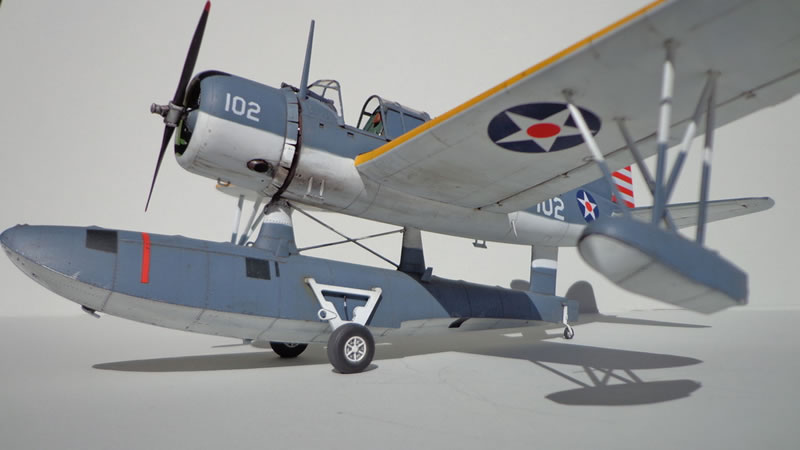 This one was a joy to build although delicate, and as long as you clean up all the small parts, good fit will come to you MUCH easier.
All in all a great fitting kit, for a great price point, with a lot of AM to come I hope...like window paint masks, color PE radio faces, HGW seatbelts, and some brass beaching gear.
It still builds up really nice though right out-of-the-box. This one is exactly that, 100% OOB with absolutely nothing extra added to it, and it still looks like a winner to me! This particular model is destined for Glen @ Kitty Hawk Models to be used a manufacturer's demonstrator model to sit on their tables at contests and shows, but I will definitely get around to building my own as well.
The decals also went on well, but I'm hoping we also get some AM decals and maybe even an AM float suitable for the ship based OS2Us.
There is a build thread in the forums for those who are interested.
---
© Brian Leitch 2016
This article was published on Saturday, February 27 2016; Last modified on Saturday, February 27 2016