1/32 XB-43
By Larry Hawkins
This is my XB-43 that I started in 2004 and got it done last year in late fall. Got her to where you see in the pics that I tore her down. Didn't have the right details as I thought. And the primered pic as to me getting ready to squirt her again. And the rest of the pics is as you see her now.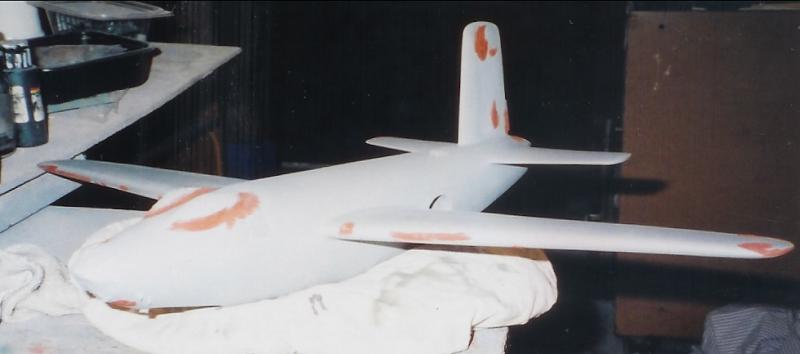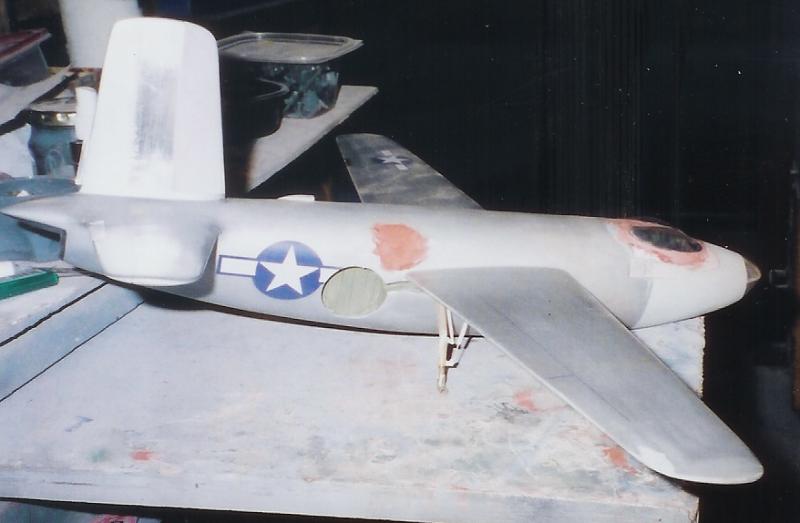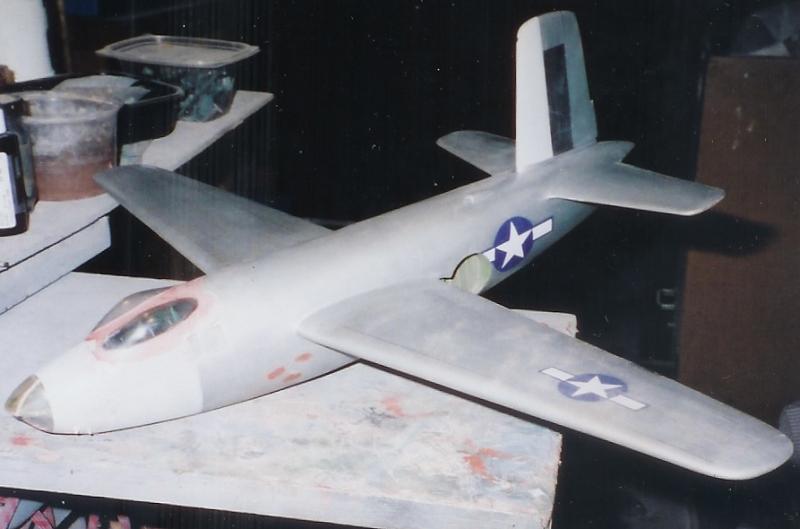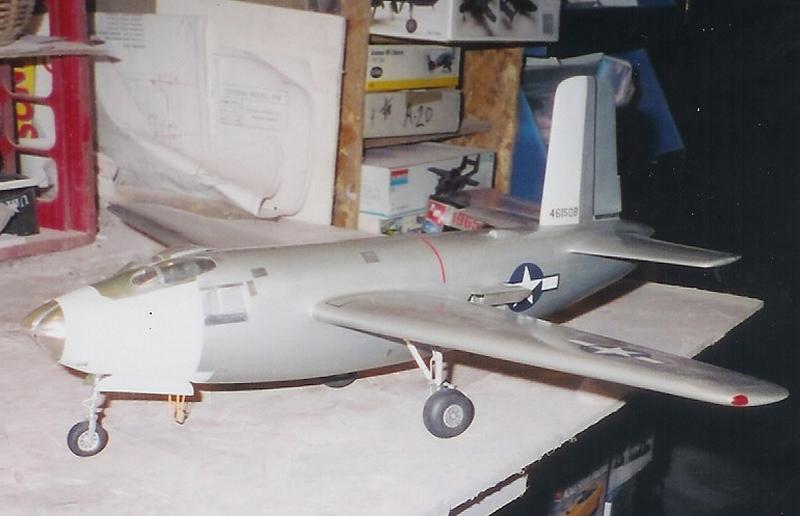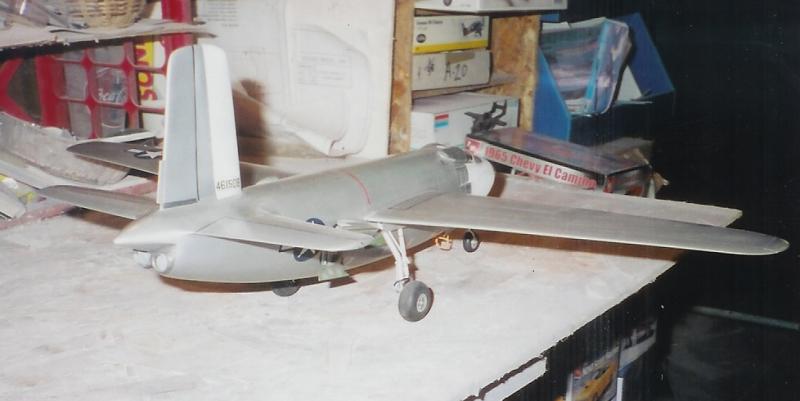 The following is whatIdid to get her that way.
Bondo
Balsawood
Red Spot putty
Misc. Parts from the stash for the cockpit.
Rubber Tires and Wheels from the Aurora B-25 kit.
Nose wheel and Tire from the Hase P-51 kit.
Nose strut scratchbuilt.
Gear legs were made from brass tubing and plastic rod.
Wings are laminated with thin plastic sheet and basswood and formed to shape.
Canopies are clear package covers from decorative light bulbs that look like flames.
Fin is from the Hase Fw 190 that was trashed. I pop the wings and glued the top sections together to form the fin and sanded it to shape.
I used the old Revell kit P-51B wings for the tailplane. I did the same as I did for the fin.
Cut out the wheel wells and used the containers that my super glue hardener came in. And cut out the side gear wells to the sides of the fuselage.
Did same for the nose well.
Used some furnace duct tape as to it has a very shiny surface and added it to the main gear well doors.
Decals are from the stash I have.
All panel lines are either made using a exact knife blade to the areas as to ailerons and flaps and also used the drafting pens here and there.
Paint is automotive touch up type that comes in a spray can and the grey areas are paint that I mixed to the pics I have on the XB-43.
The plans I used were from the vac kit from WAR EAGLE r Execu-Form.They were scaled and blown up to 32nd scale for this project.
© Larry Hawkins
This article was published on Wednesday, July 20 2011; Last modified on Saturday, May 14 2016