Hasegawa 1/32 Messerschmitt Bf 109G-10 "Black 12"
By Tolga Ulgur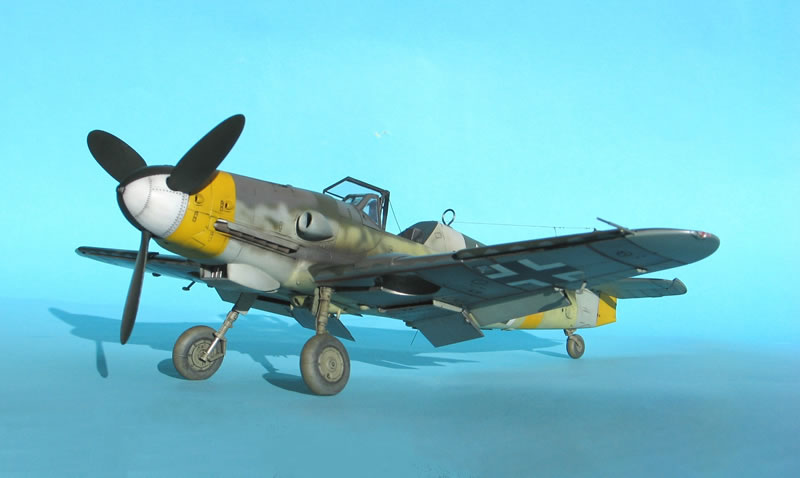 This is 1/32 Hasegawa Messerschmitt Bf 109G-10/R2 with the markings of Black 12 W.Nr.770269 of 2./NAG 14 which was landed at Fürth-Atzenhof 8 May 1945. (Fürth was taken and occupied by the U.S. Army 42nd Infantry Div on 19 April 1945. They used it as the Ninth Air Force combat airfield R-28 Fürth until the end of the war in Europe.)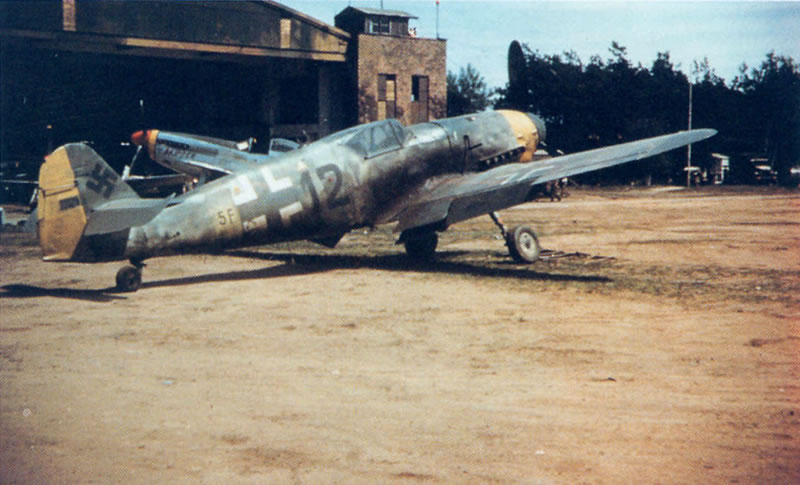 The yellow band on the rear fuselage was partially overpainted. The shape of the digits and letters of tactical markings was slightly different on each side of the fuselage. The spinner remained in factory finish of two third RLM70 and one third white. Note that the lower parts of main gear legs covers were missing and black swastika without outline.
Construction Photos
---
Cockpit modified with Model Design Construction cockpit set. Components painted to RLM 66.
Horizontal tails replaced by Master details set. Camera port is from Quickboost.
Painting was done with Gunze acrylics and Alclad lacquers.
Fuselage painted to RLM 84 (as a matter of the fact this is not an official RLM color; this is called RLM84 or 99 later to define this color) and spine RLM83/77. Cowling RLM76 with undersurfaces, RLM 83/75, mottling on fuselage sides RLM 81 and 83, fin RLM81 with small blotches of RLM83.
Wing uppersurfaces painted to RLM 83/75, undersurfaces bare metal, wingtips, ailerons and flaps RLM76.
Spinner, propeller and wheels are from BarracudaCast goodies. Finally exhaust stacks replaced by Quickboost set.
Finished Photos
---
Happy Modelling.
PS: Thanks to Anders Hjortsberg for his help.
© Tolga Ulgur 2016
This article was published on Friday, April 15 2016; Last modified on Friday, April 15 2016