Czech Models 1/32 Twin-tailed T-33 (TV-2) Conversion
By Art Murray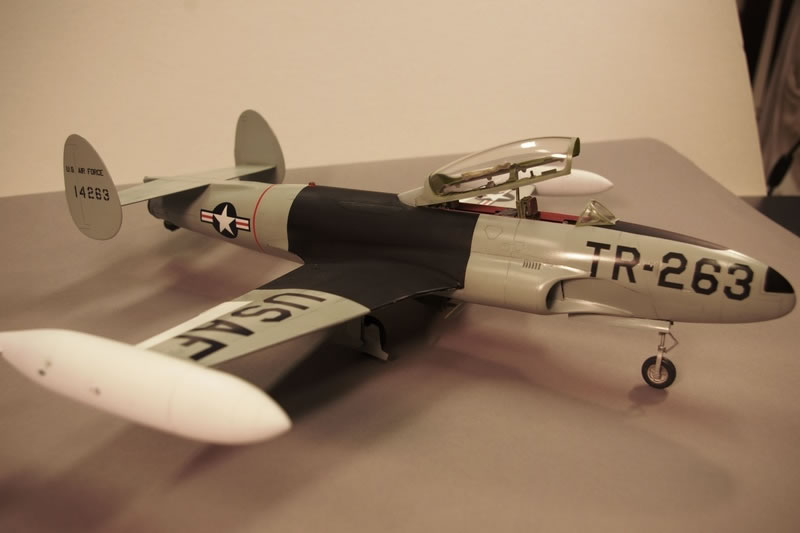 This took me far too long to build but life got in the way.
Any spots you see on the black area are water spots from a rain shower I was in as I took it out to my car last night. I forgot to clean them up before I photographed the model.
With a resin cockpit, resin tip tanks and nose weight this sucker is heavy! I'm keeping my fingers crossed for the landing gear but I don't think they'll last long. I should have drilled out the tip tanks to reduce weight. Thank goodness I put brass tubing in the wheels and axles for support!
There's a build thread for this model in the forums.
---
© Art Murray 2016
This article was published on Thursday, May 26 2016; Last modified on Thursday, May 26 2016