Trumpeter 1/32 SBD5 Dauntless
By Ben Schwab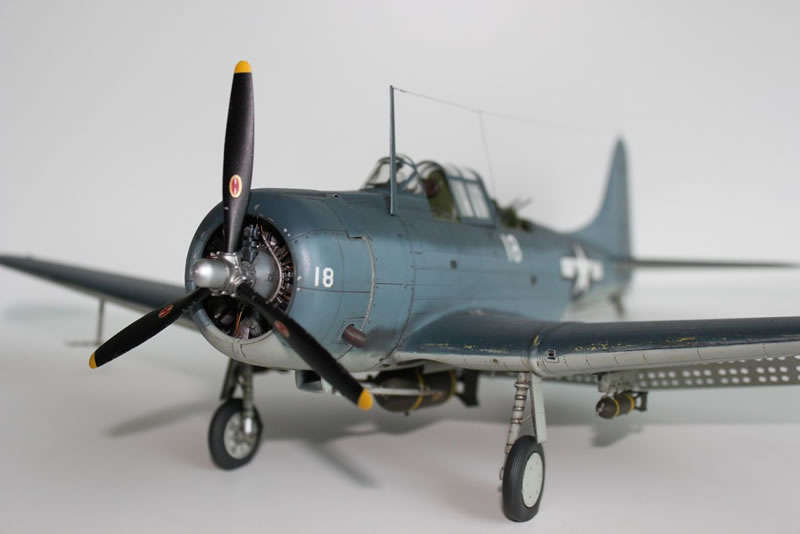 Here are a few selected pictures of my recently completed Trumpeter 1/32 SBD Dauntless. This was my first build back after a very long hiatus reaching back to my youth. The kit was supplemented by the engine, exterior and dive flap PE sets from Eduard, brass barrels from Master, the resin wheels from MasterCasters, and seatbelts from HGW. For the first build back, I'm happy with the way things turned out. This was my first experience with weathering, using PE and first time ever using an airbrush or paint masks (from Montex). Paints used were primarily mixes of Tamiya acrylics in addition to Gunze lacquers for the lower surface colors.
Lessons learned - research, research, research! See position of Hamilton Standard logos as proof. This build also taught me the importance of patience as a lot of the challenges I had with the build (especially painting) could have been avoided had I displayed a little more of it!
Here is a link to the build thread in the forums: http://forum.largescaleplanes.com/index.php?showtopic=62057.
---
© Ben Schwab 2016
This article was published on Friday, June 17 2016; Last modified on Friday, June 17 2016