Hasegawa 1/32 Ki-44
By Johan Freudendahl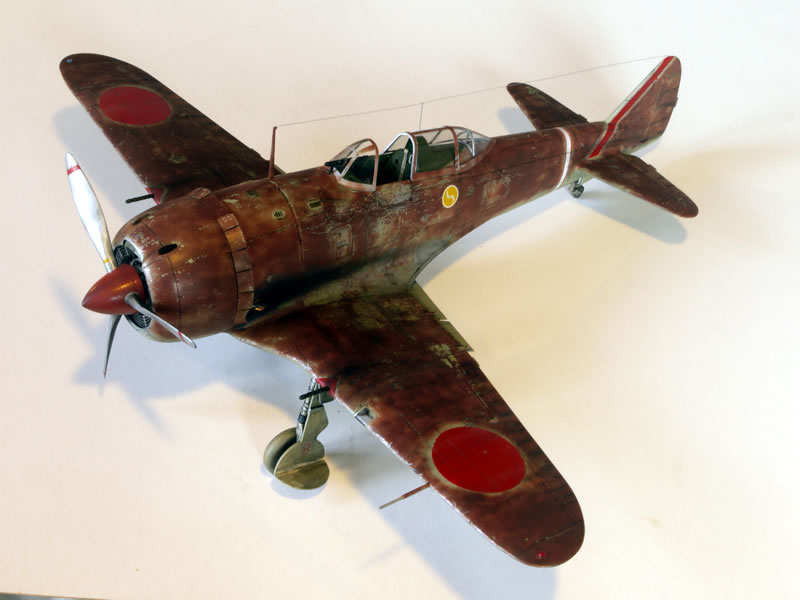 This is my build of Hasegawa's Ki-44 in 1/32. This fighter was intended as a replacement for the IJA workhorse, the Ki-43, but never really lived up to expectations and in the end only about 1200 were built. Consequently there are no survivors and the aircraft is comparatively poorly documented, something which gives the modeler a little bit of a poetic license. The Japanese called it Shoki and the Americans referred to it as Tojo.
The model depicts prototype number eight of which there is a nice picture in Martin Ferkl's book Nakajima Ki-44 Shoki. According to sources the prototypes were first painted grey and marked with insignia and then treated to a second coat of paint (probably brown) which was sloppily painted around the hinomaru etc. The low quality of Japanese paint and lack of primer ensured that everything soon looked nice and worn.
Besides the Hasegawa kit I used Eduard's Big Ed photoetched package as well as Quickboost's resin exhaust, guns, and landing lights. Paints were Tamiya and Gunze.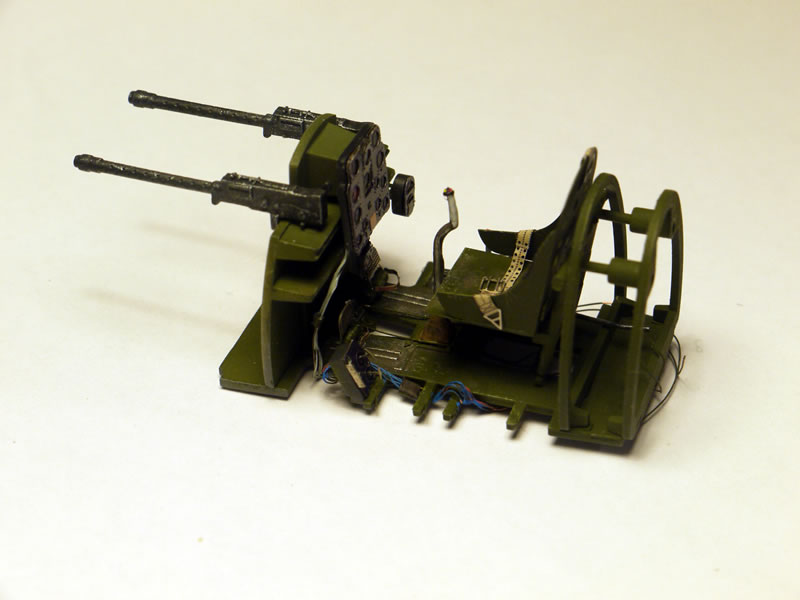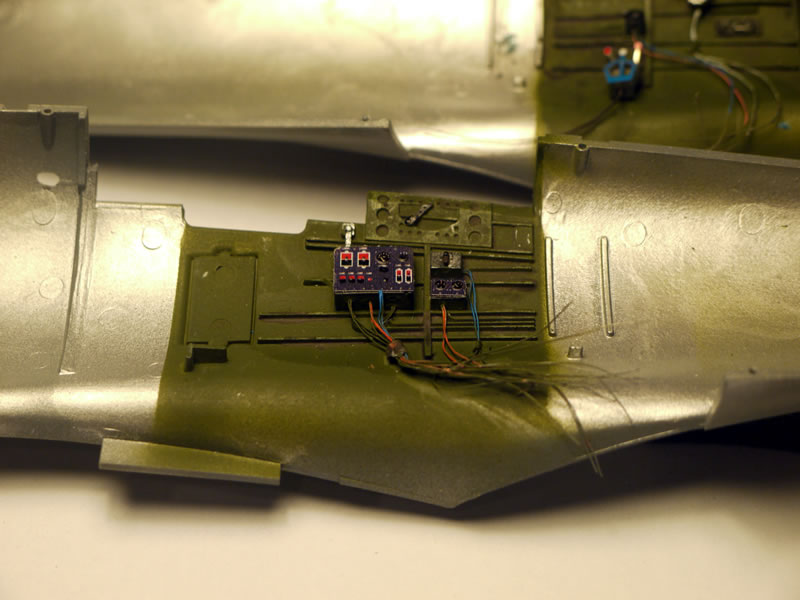 The cockpit. Added lots of wiring to make it look busy.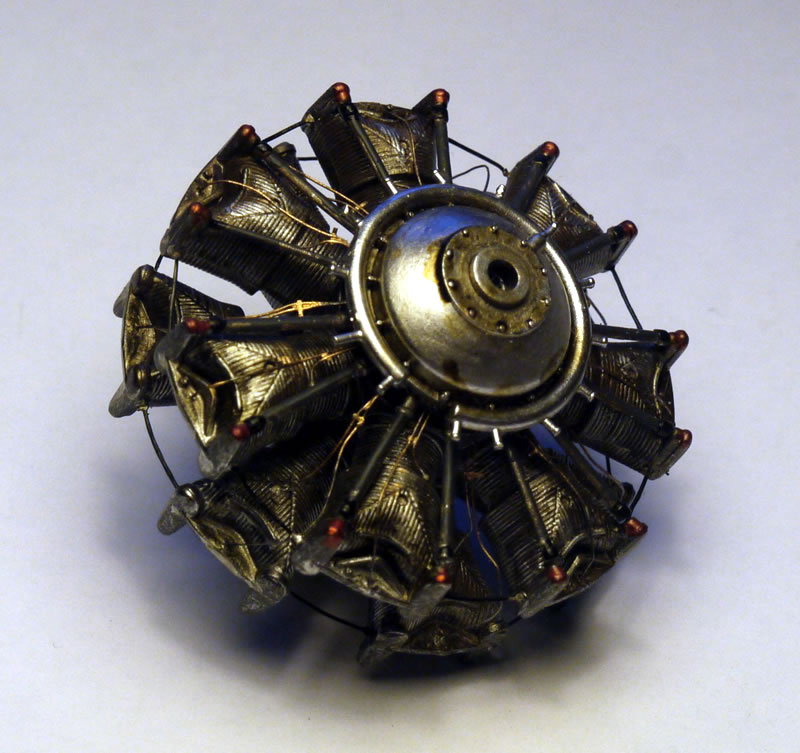 The motor. Enhanced by Eduard's photoetch. Almost invisible after the cowling has been fitted.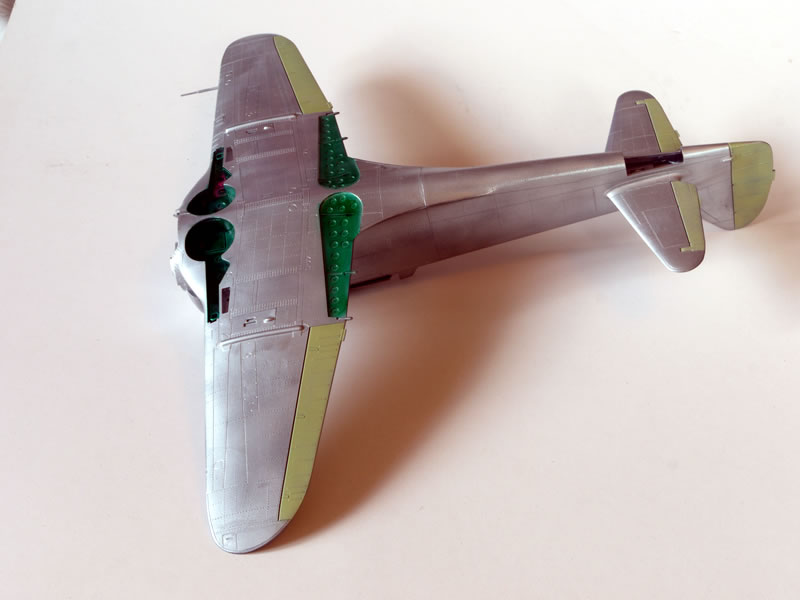 The first layer of paint. Gunze aluminum for the airplane proper. This layer was sealed with a coat of Humbrol Clear and then treated to a few layers of AK Interactive's Worn Effects.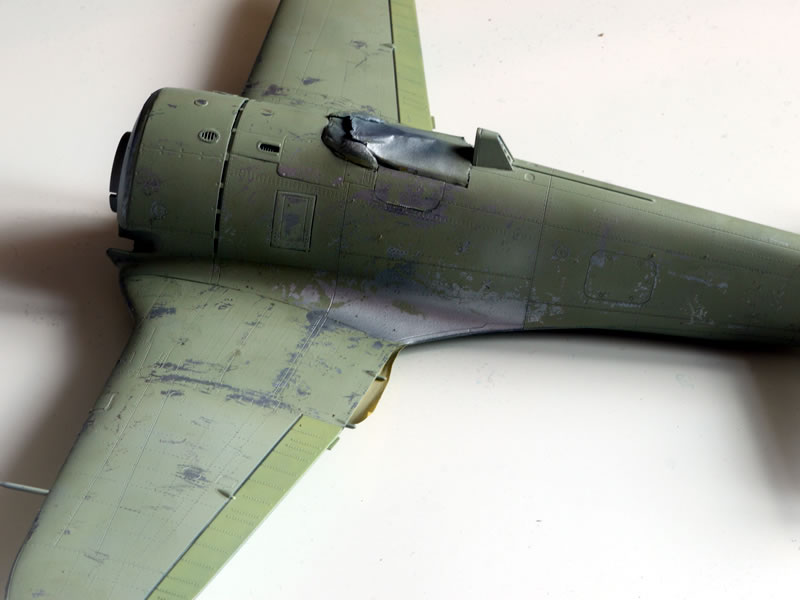 A layer of Tamiya's IJA grey was sprayed on top of the aluminum and the Worn Effects and then mistreated with various implements. This was once known as the hairspray technique but now we have Worn Effects which is less stinky. This layer was also sealed with Humbrol Clear.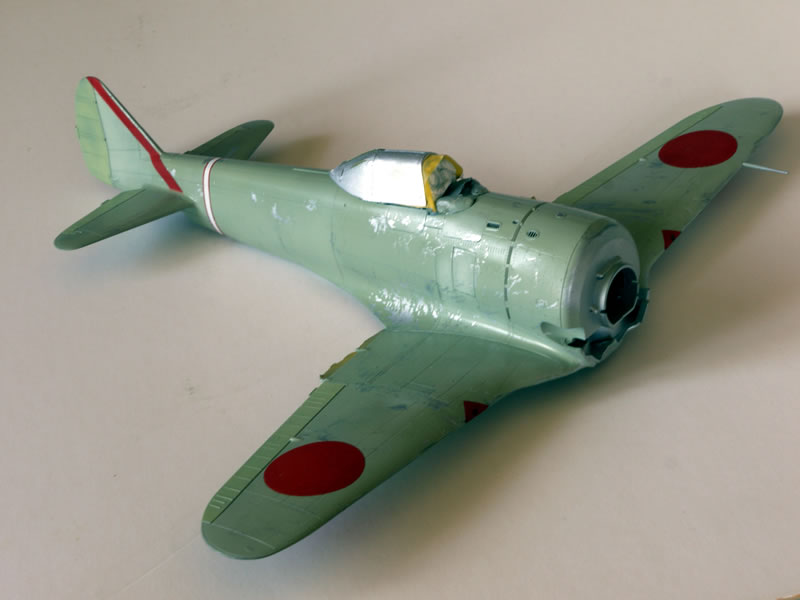 Masked and painted the insignia.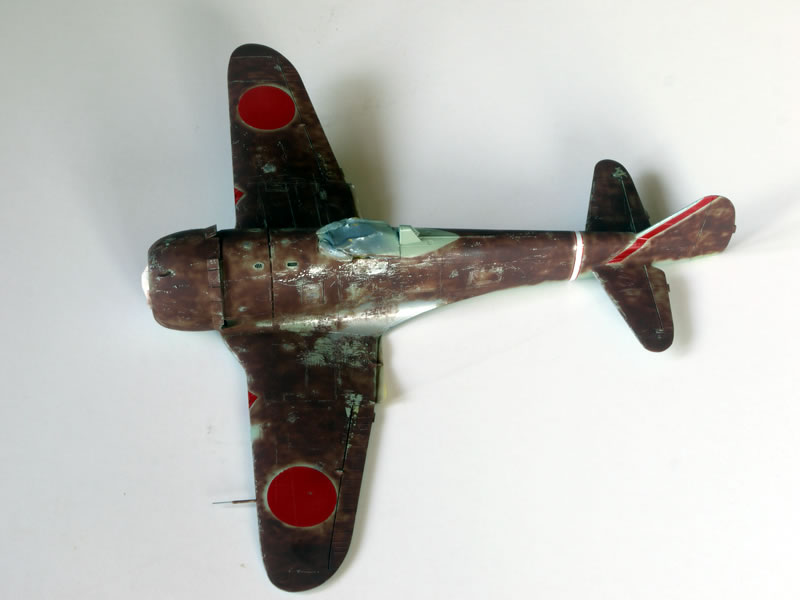 A reprise of the treatment seen in picture four and five but now with Tamiya's NATO Brown. Tried to make it look sloppy.
---
The finished, decaled, weathered item. Spent what felt like weeks trying to make the tires look flat. Would have happily accepted resin in this department. Added what I hope can be interpreted as a flap actuator system on the inside of the cowling. Quite happy with the overall result and enjoyed the build. Might make one more in a few years.
© Johan Freudendahl 2016
This article was published on Wednesday, June 22 2016; Last modified on Wednesday, June 22 2016