1/32 Hawker Hunter
By Peter Mueller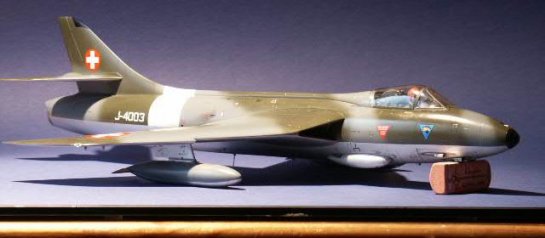 I build my 1/32 scale models in flying position, what means: wheels in, pilot in, cockpit closed... (and usually I build German Tanks).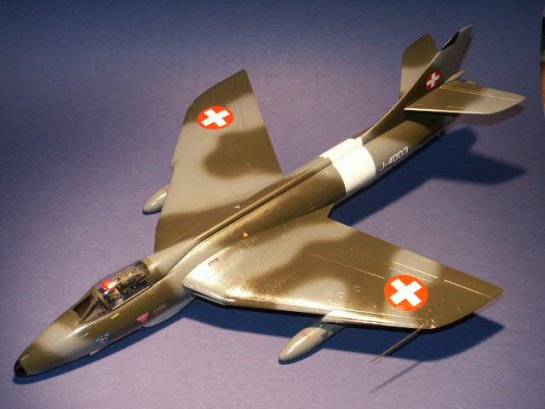 This particular plane was flown in 7th squadron in the early '70s. It was one of the 10 delivered directly by the RAF to the Swiss Air Force, without any special modifications (these were made later). So the small wing tanks where mounted, and the flaps had no cutouts not yet. Normally Swiss Hunter had the last two digits (03 in our case) on the left hand and right hand side of the nose, but this use started in the mid '70s.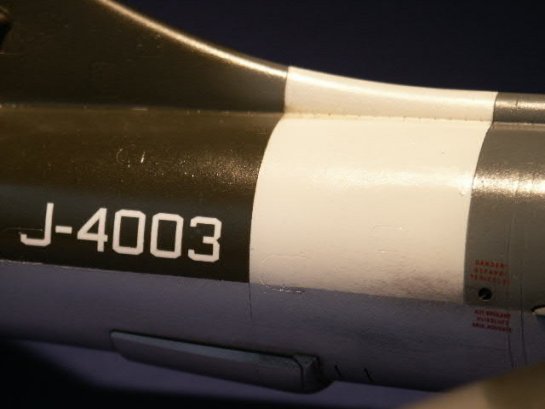 Colour was original RAF, bottom in Aluminium Colour, not bare metal. The white fuselage colour-band indicated, that this plane was used in the role of an enemy plane in exercises.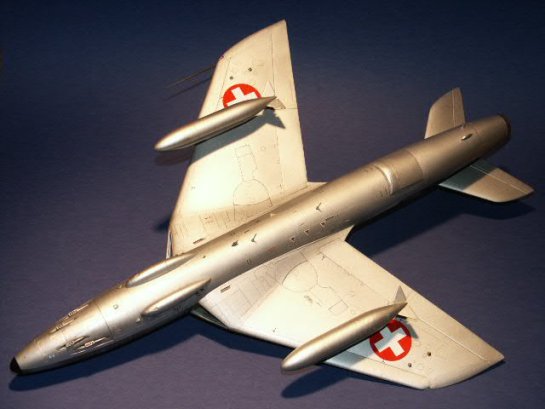 I've used some parts of the Eduard etched sheets (Eduard EDXL034), then an AeroMaster (AMD32004) Swiss decal sheet, which has the correct type of red color on the Swiss crosses.
Building that plane was fun, but it wasn't that easy. All was good fitting, but, because all that round shapes and unusual part separation, the handling was a bit complicated.
Here are some pics: position lights: drilled holes, filled with colour. Head of pilot (die cast figure of a German manufacturer, that doesn't exist anymore) more weight with lead bullet in the nose and front wheel well, fixed with Rubber Cement, which worked very well. The white fuselage color band is airbrushed, big digits are Aeromaster decals, small stencils are original Revell.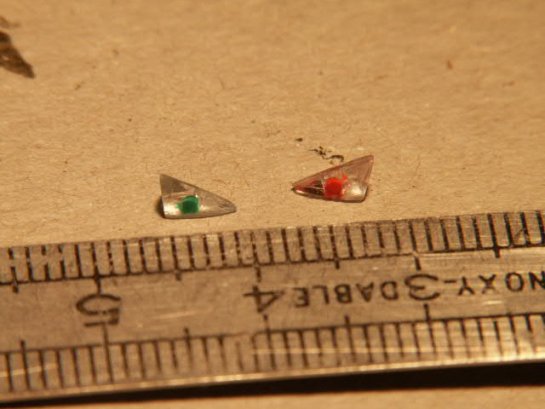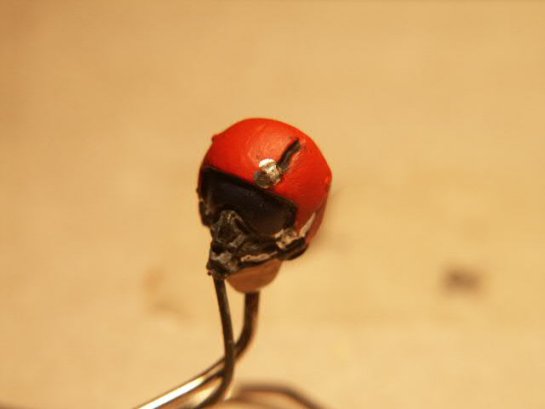 © 2004 Peter Mueller
This article was published on Wednesday, July 20 2011; Last modified on Saturday, January 13 2018