Wingnut Wings 1/32 Albatros B.II
By Bruce Hunt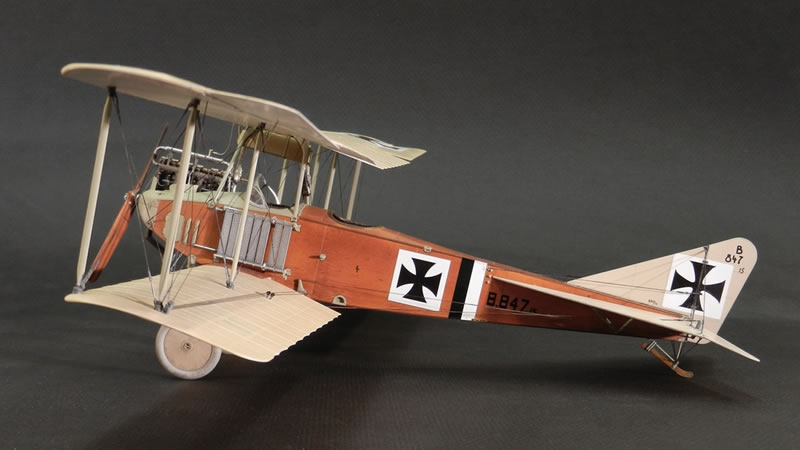 This was quite a change from the Luftwaffe stuff I'm used to doing and I don't do much in 1/32. Although WNW could have me rethinking this.
Excellent kit (guess they all are). Fun all the way through like a book you can't put down.
One question for those of you who have built this one. What's the deal with the port upper wing? I was thinking it was warped but both this and the other unbuilt in my stash are the same. Furthermore every online build I've seen, that port wing has a hump in it. Period pics don't show it and I can't imagine it would fly if it was really that different from the starboard. I got some of it out of mine but not nearly enough I think.
---
© Bruce Hunt 2016
This article was published on Saturday, July 09 2016; Last modified on Saturday, July 09 2016