PCM 1/32 Spitfire PR XIX Conversion
By Mark Stewart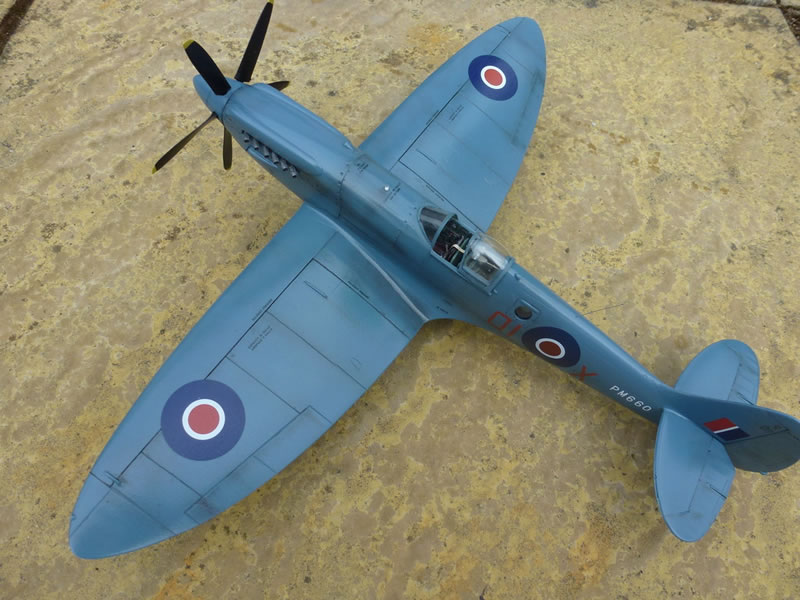 I love the look of the PR Spitfires, especially the Griffon-powered variants.
I started with PCM's fantastic XIVc. Its probably not entirely accurate but it's the first time I have properly tried to do something like this. First time at rescribing, etc...
It's painted with a car spraycan which I got made to PRU blue off eBay.
I'm very happy with the result.
---
© Mark Stewart 2016
This article was published on Wednesday, August 31 2016; Last modified on Wednesday, August 31 2016