Hasegawa 1/32 Kawanishi N1K2-J Shiden "George"
By Ulrich Schütt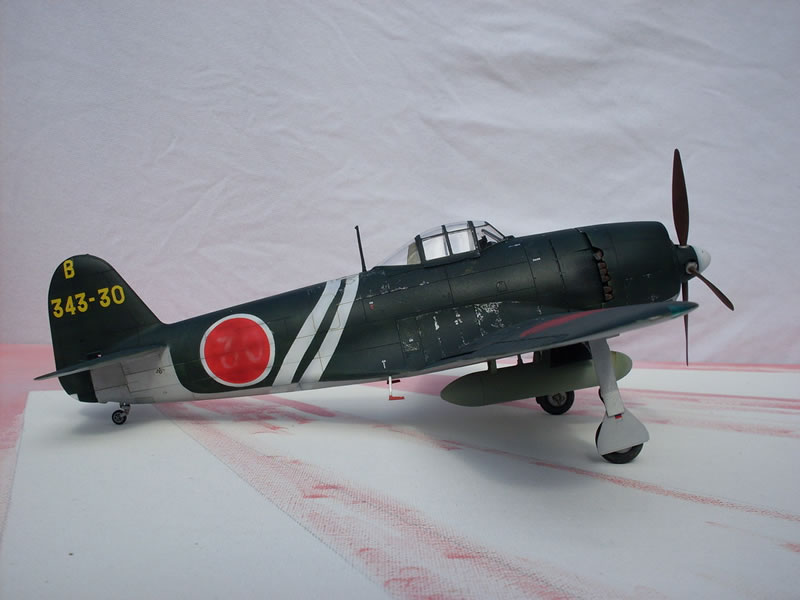 This is the Hasegawa 1:32 Kawanishi N1K2-J Shiden.
Painted and/or airbrushed with Tamiya acrylics. Vallejo washes are use for the panel lines.
Chips and weathering done with Revell enamels ( silver, green and mud), artist chalks on the wings to give it that worn look.
Exhaust stains are Revell enamels (if I recall correctly, but could be Tamiya acrylics). Hinomarus are done with the airbrush, only decals used are the tail code and the little kanji stencils.
The antenna post is scratchbuild out of Evergreen rod because I accidentally had cut the original one when I cut the antenna wire (having a rough time with the wire so at the end I omitted it...).
And I forgot to place the part in the turtle deck...
It was an easy kit to build, kudos to Hasegawa!
---
© Ulrich Schütt 2016
This article was published on Friday, September 09 2016; Last modified on Friday, September 09 2016