Williams Bros. 1/32 Curtiss Sparrowhawk
By Eric Galliers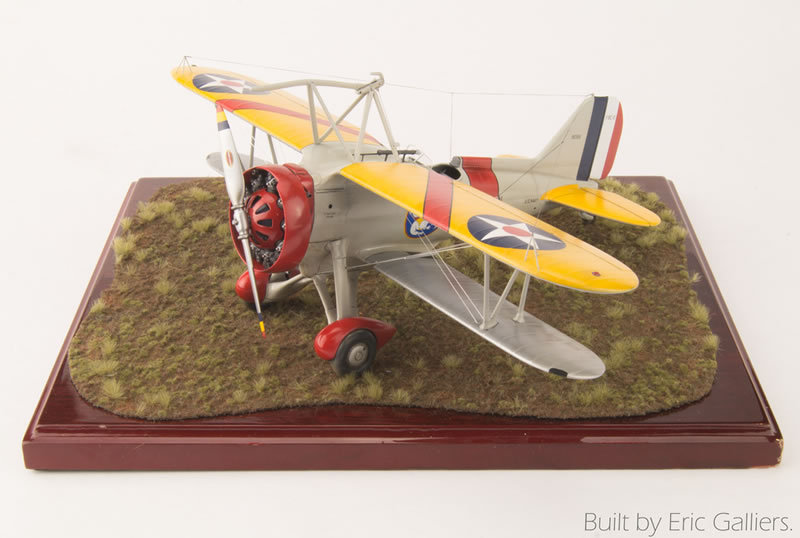 I purchased this kit from a recent swap meet and thought that I would have a go at building it completely from the box as the manufacturer intended. The instructions called for some extra details to be added from stretched sprue, which I added in the spirit of keeping the model as basic as possible. I also wanted to try and follow the rules of the `Single media' category at our local show, something which I usually struggle at doing! I restored all raised detail to the kit before painting it using stretched sprue, and any additional panel lines were added using a lead pencil or very thin strips of decals.
Additions called for in the instructions (made from stretched sprue from the kit):
Venturi tube
Ring and bead gunsite
Antenna tripods on each wing
Additions made to the kit (Allowable under our local rules):
Lead foil seatbelts
Flat spot on wheels
Hollowed out gun barrels
Basic rigging. (EZY line and Knitting in elastic)
Finished as per the box top with aftermarket decals due to the kit ones being perished.
Yellow Wings decals
Airscale instruments
---
The box top. I would love to know the story behind this kit. How many modelers hands has the kit passed through? how long has it been stashed for before I got stuck into it? I am sure it would have many stories to tell.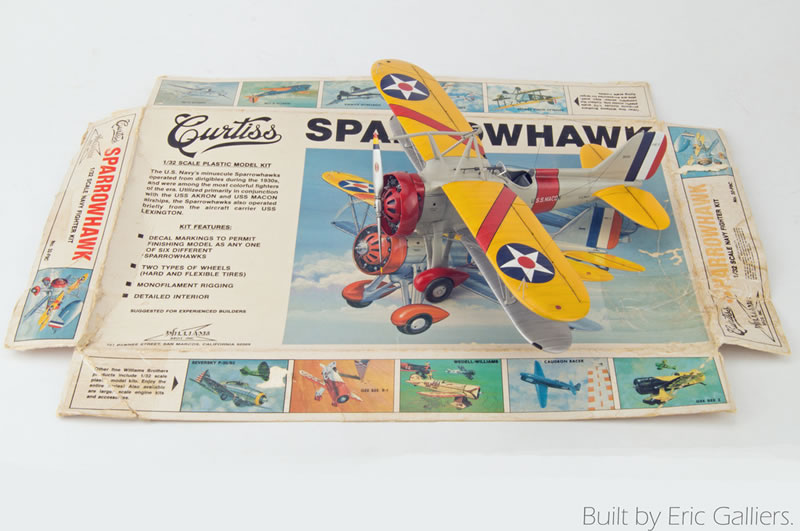 © Eric Galliers 2016
This article was published on Sunday, October 30 2016; Last modified on Sunday, October 30 2016