Tamiya 1/32 F4U-1 Corsair
By Mal Belford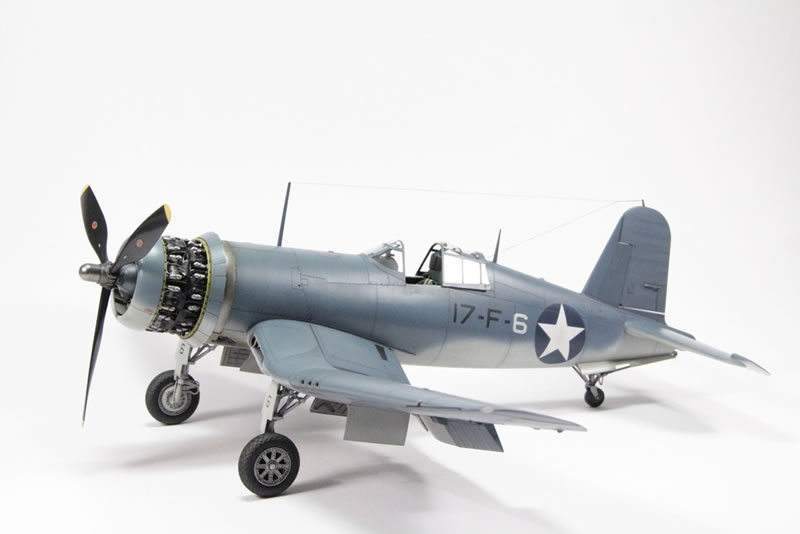 Now it is finally done, 1½ years to complete.
A lot of new things here for me. This one is number 15 since my restart.
Paints I've used is all Tamiya and Alclad, Vallejo for detail painting (knobs and such things). The weathering techniques, were oil paints...and Tamiya Panel Accent wash, and postshading.
No preshade at all. No Putty...(I don't recall), as the kit indeed is a wonder to build.
Some scratchbuilding, the details on the Engine cowling flaps, used plastic card and copper wire, on the engine; fishing line as ignition wire...but not much more...as I try to keep it basic.
All the paints are all my own mixes, and my interpret of it whole, as the idea is quite new Aircraft, and with trainee markings on it.
A few accidents did happen on the way, as I tried to correct the wheels in far too late stage...and yes they snapped....and the build were paused for a while...
But I got help from fellow members from this forum, and encouragement from many on email and here on the LSP Forum Messenger.
---
© Mal Belford 2016
This article was published on Tuesday, November 15 2016; Last modified on Tuesday, November 15 2016