Trumpeter 1/32 F-8J Crusader Converted into F-8C
By Tom Crayne
Photographs taken by Mike Singh.
I want to begin by saying that Trumpeter did an awesome job with their Crusader. The kit makes into a wonderful model right out of the box and in the end it is an impressive model.
I decided to added few resin set to add to the detail. I used Paul Fisher's F-8C conversion, black box cockpit, and Eduard photo-etch for weapons bay. I had extra "remove before flight" tags from Tamiya F-15 kit, so I added them to the Crusader as well.
Paul Fisher one-piece nose/intake conversion is awesome. It is so simple to install that I have to give high praise to Paul Fisher engineering. I simply cut along the panel line and placed the nose next to it. The fit was so nice that I did not use any putty. However, one thing I had to do was cut the front of the black box cockpit slightly to line up properly. I also used the white metal landing gears provided with the resin nose conversion. Tamiya Acrylic paints were used throughout the kit. Doc Obrein Weather powders were used for weathering the kit. Again, very simple to use and the result is super. The wooden base was built by the owner of a local hobby shop Hillcrust Hobbies.
All over, I am very pleased with the final result. Now, it sits proudly on my shelf next to all my other 1/32 aircraft.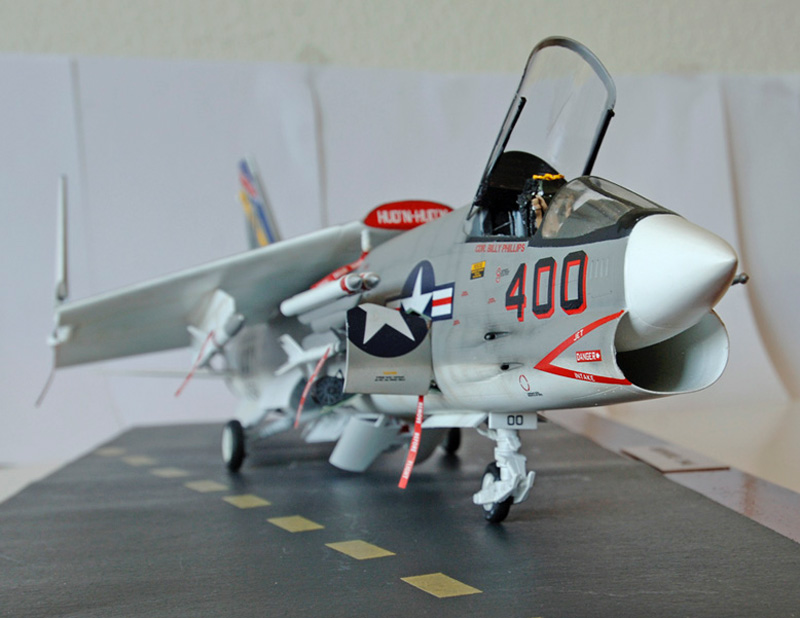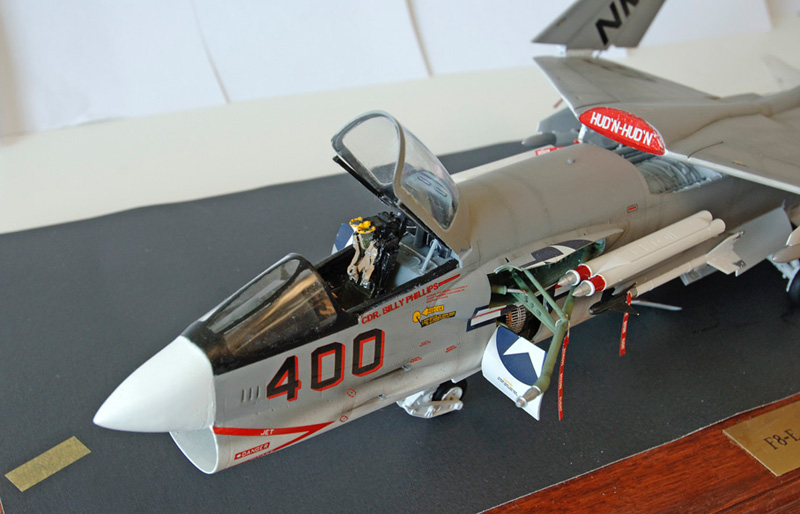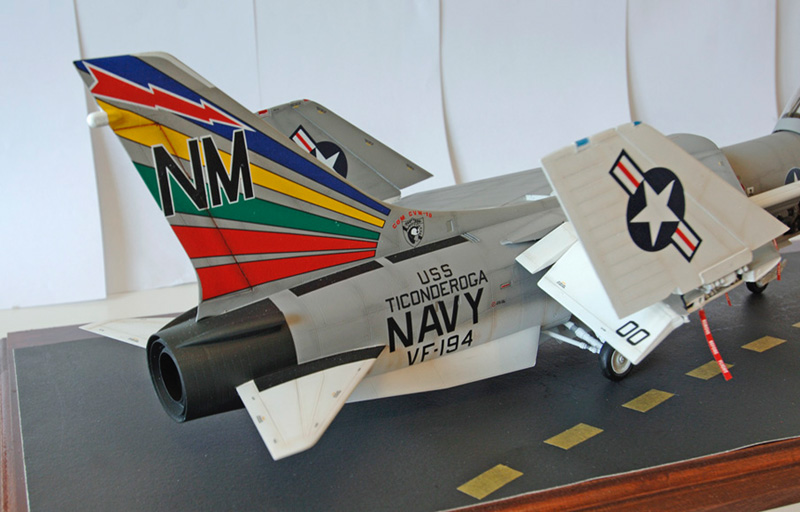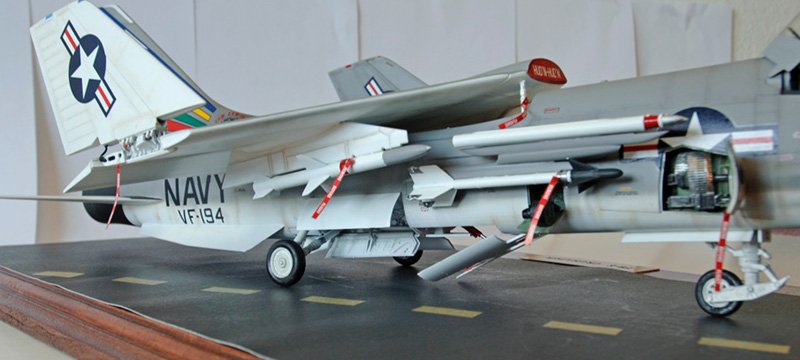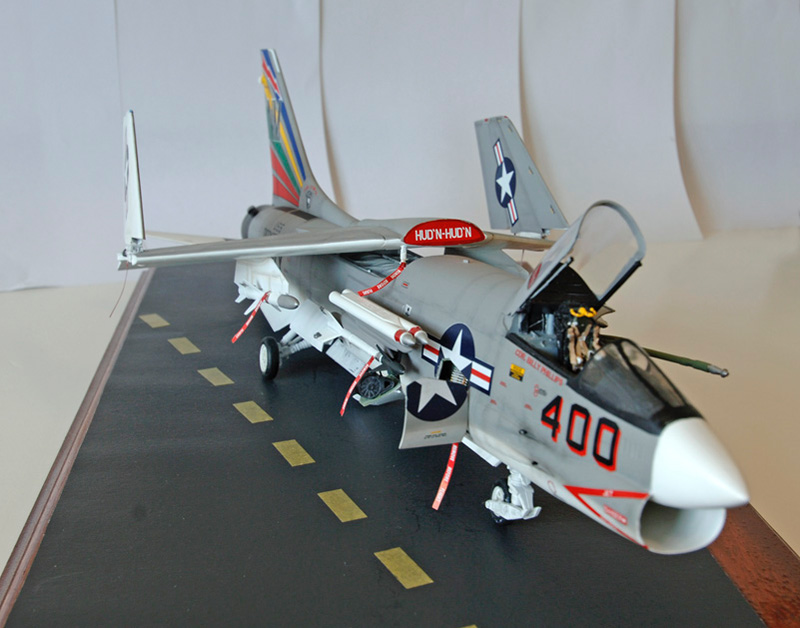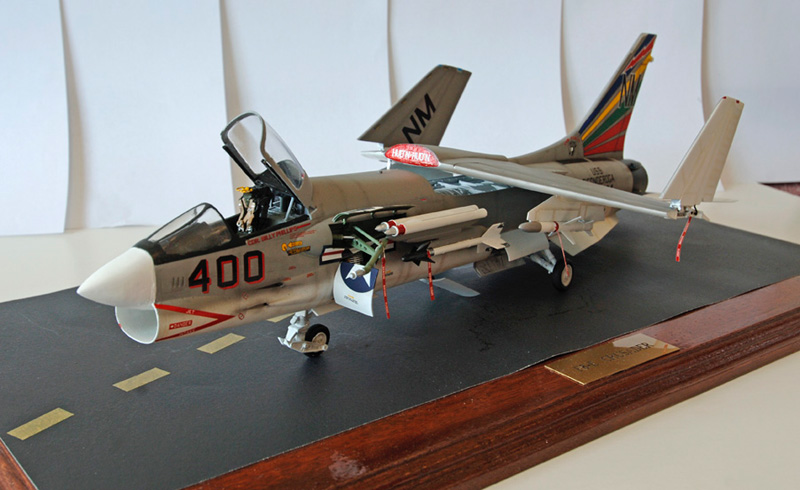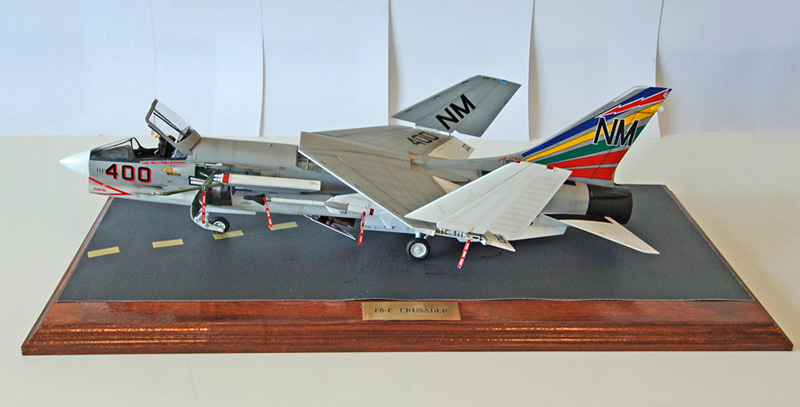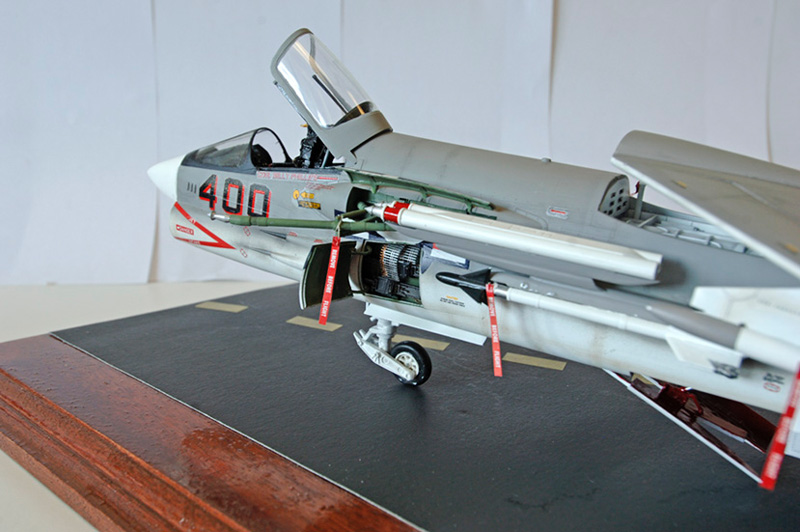 © Tom Crayne
This article was published on Wednesday, July 20 2011; Last modified on Friday, January 27 2017