Wingnut Wings 1/32 Sopwith Triplane 'DUSTY II'
By Mike Norris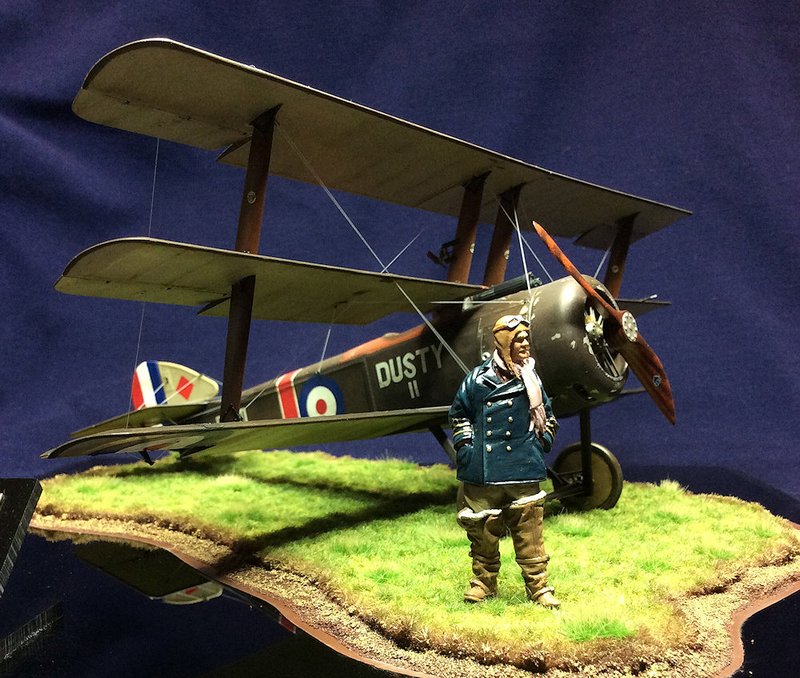 Here's my latest 1:32 scale Wingnut Wings model. A full build log is available to view or download: Triplanebuild.pdf.
This model represents the Sopwith Triplane, Serial No: N6301 "DUSTY II" of No.8 N (Naval) Squadron during May of 1917.
The Pilot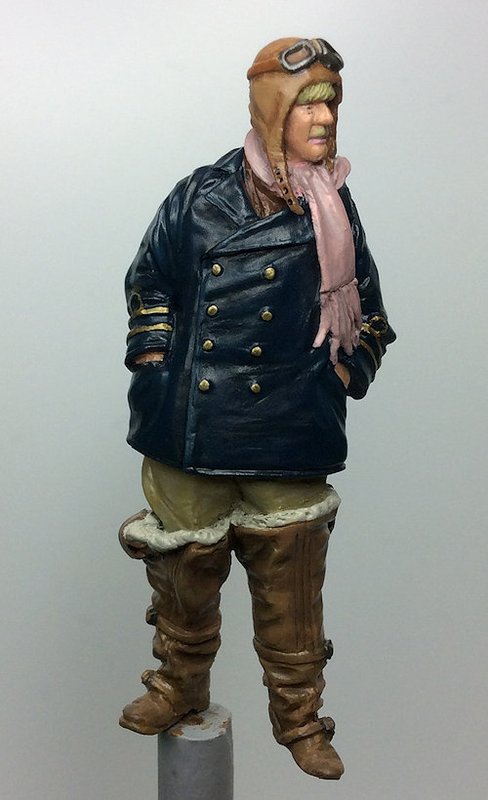 Flt Lt (RNAS) Roderick McDonald (8 victories). He was born in St. Joseph's, Nova Scotia, Canada on the 31st October 1893, the son of Angus R. McDonald and Catherine McDonald (of James River Station, Antigonish, Nova Scotia, Canada).
Roderick McDonald joined the RNAS in August 1916 and was posted to No.8 (N) Squadron in early 1917. He scored 2 shared victories whilst flying Sopwith Triplane Serial No: N5472 and a single victory flying N6301 "DUSTY II". Later he scored a further 5 victories when flying the Sopwith Camel. At the age of 24 and as a Flt. Lt in the newly formed No.208 Squadron, RAF, he was shot down and killed by Vfw Julius Trotsky of Jasta 43 on the 8th May 1918 (Trotsky himself was shot down and killed nine days later).
The Aircraft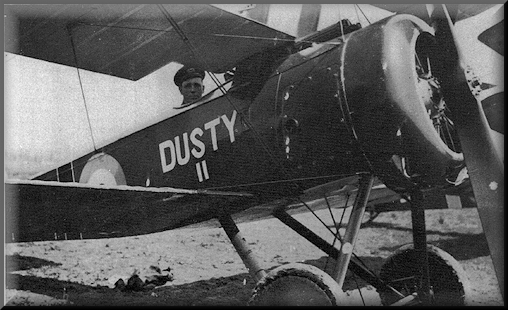 This aircraft was one of 20 manufactured from an order placed in January 1917 (Serial No's: N6290 to N6309). It arrived in France on the 24th May 1917 and was with No.8 (N) Squadron by the 28th of May. On the 7th of June it was operating with No.10 (N) Squadron. It moved back to No.8 (N) Squadron on the 12th of June, but by the 13th of July had been moved to No.1 (N) Squadron. It was while it was with No.1 (N) Squadron that this aircraft scored 2 more victories. when piloted by Act Flt Cdr FHM Maynard and Acting Flt. Lt. HV Rowley. This aircraft was eventually destroyed by fire in October 1917.
---
© Mike Norris 2017
This article was published on Monday, March 20 2017; Last modified on Friday, May 10 2019