Italeri 1/32 RAAF Mirage IIIO - A3-75
By Andrew Doppel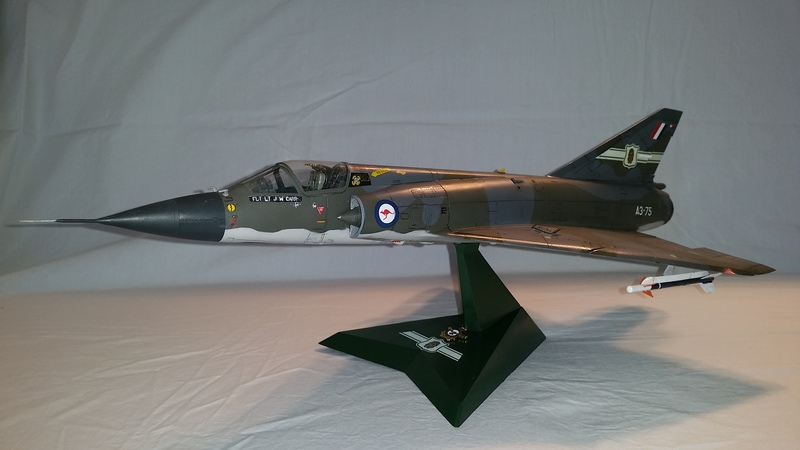 I finished this as another commission build for an ex-RAAF pilot. You will notice no pilot whilst in flight mode...this was requested. It's the same 1/32 Italeri kit as the one I used to do Brick's Mirage last year. The story is below. I hope you like it.
Serial - A3-75
Type - Dassault Mirage IIIO
Based - 77 Squadron, RAAF Williamtown, NSW
History - Was the personal mount of John 'Truckie' Carr until he ingested a ricochet fragmentation of a Mk.82 Snake-eye into the intake whilst practice bombing at Dutson Downs (18/2/80) near Sale in Victoria. As a result he had to eject at 3200ft and 230 knots due to no thrust and suffered minor injuries.
Kit - 1/32 Italeri IIIE converted to IIIO specs with addition of RAAF spec panels re-scribed. Decals were from the kit, Roo Decals, Revell and Airscale. Home-made name titles.
Reference - Darren 'Motty' Mottram's personal collection and of course his Mirage IIIO bible.
---
© Andrew Doppel 2017
This article was published on Sunday, March 26 2017; Last modified on Sunday, March 26 2017