Oshkosh 2002
By Barney Dunlevy
We had a terrific time at Oshkosh depite the high temps and humidity. We helped man the booth for Airshowmodels.com and it was well worth the effort. Met a couple of Hyperscale guys and lots of 1/1 scale Pitts and Eagle owners. The new Pitts S2B is now on the market and our new friend and model master mold maker, Brian Fawcett brought all of the pieces to put the Bulldog Pitts kit together. There is nothing quite like making new friends and meeting those that you have not seen for many years.
I ran into Howard Pardue of CAF fame and his Wildcat and Don Fisher, CWH Lancaster pilot who I've known for over 30 years.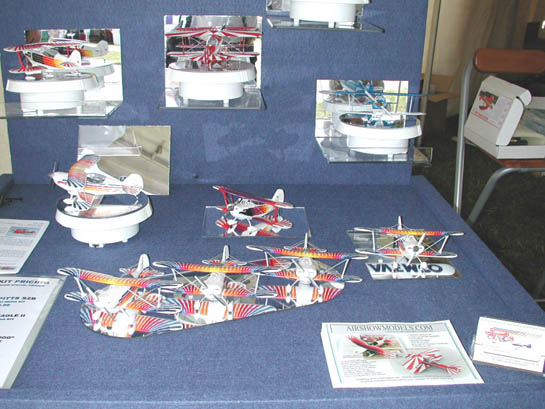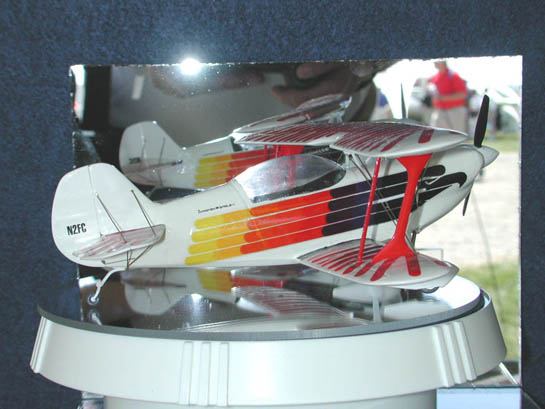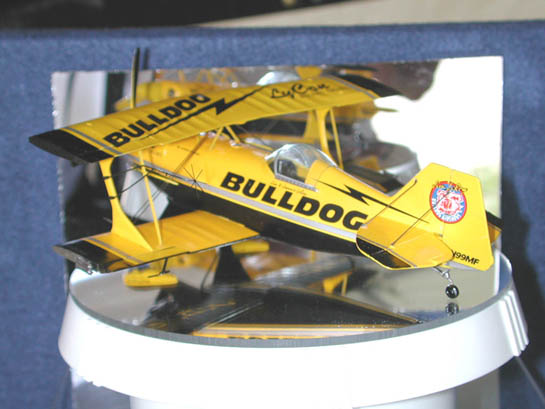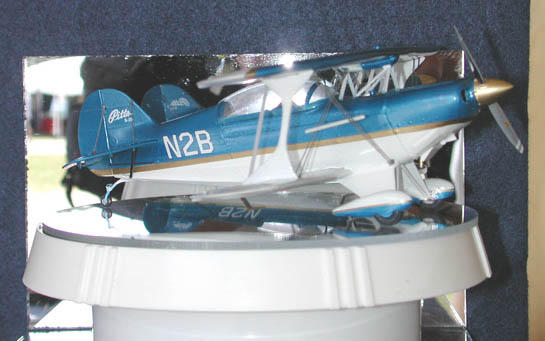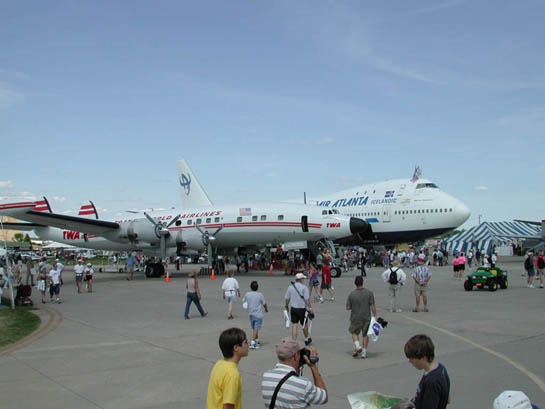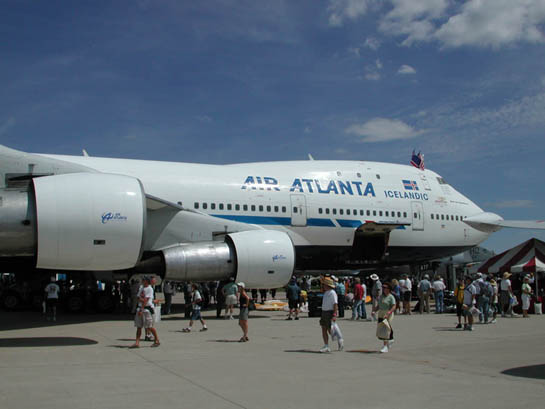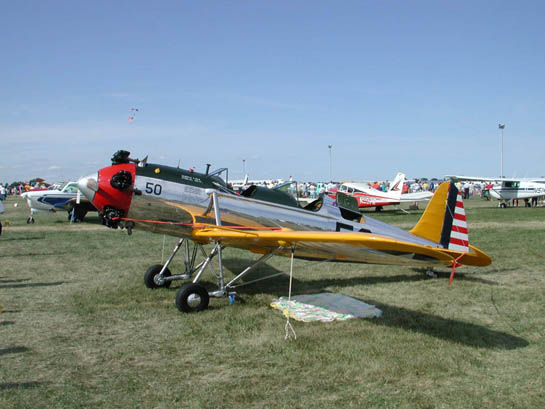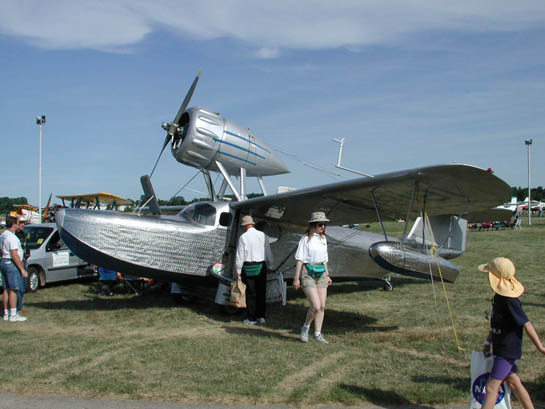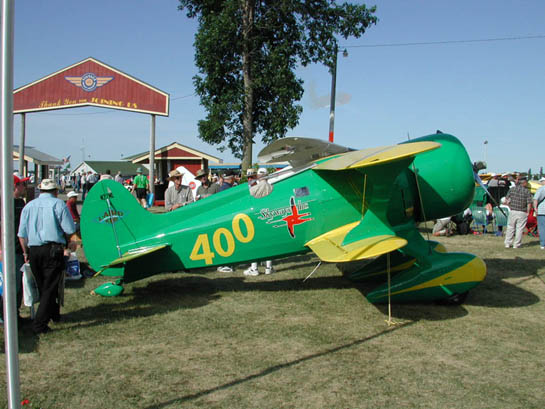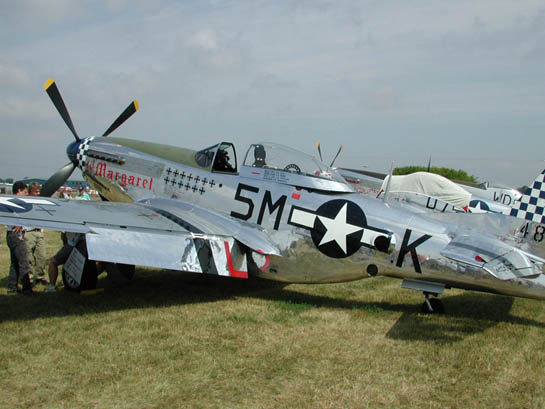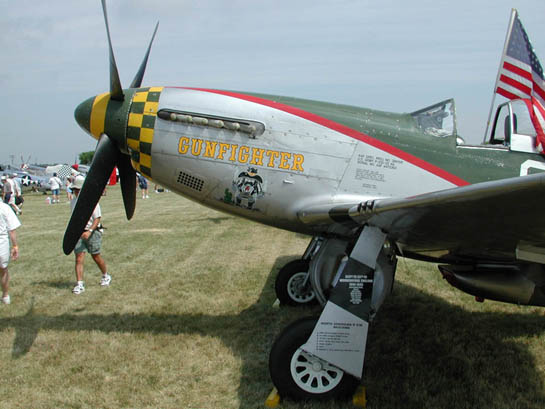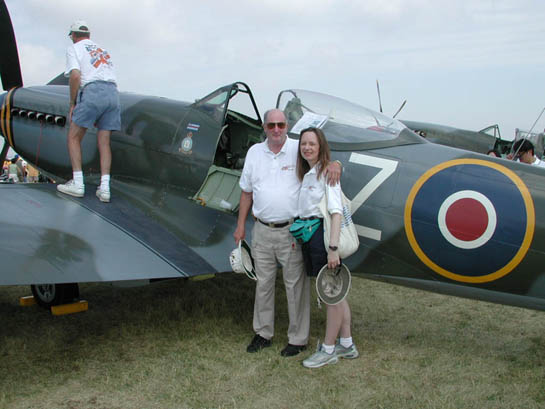 The photos are just a sample of the more than 200 taken at the show and they do not do justice to the overwhelming number of aircraft and people. From pic of our model display, the Boeing 747 from Iceland, the pic of my wife Ingrid and myself by the Mk XIV Spitfire and the other antiques, warbirds and homebuilts, it was quite a show...and she wants to go again. What a Gal!!!!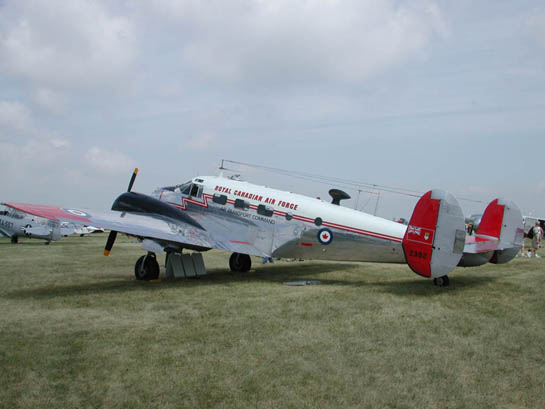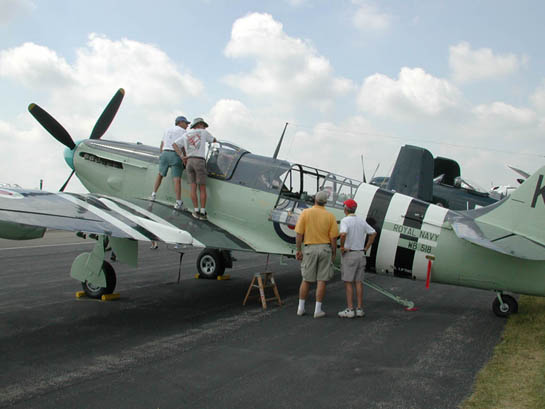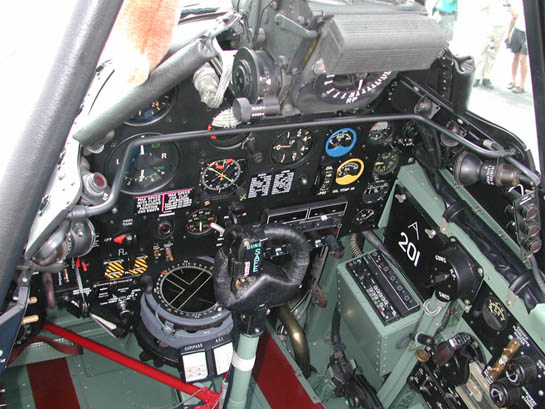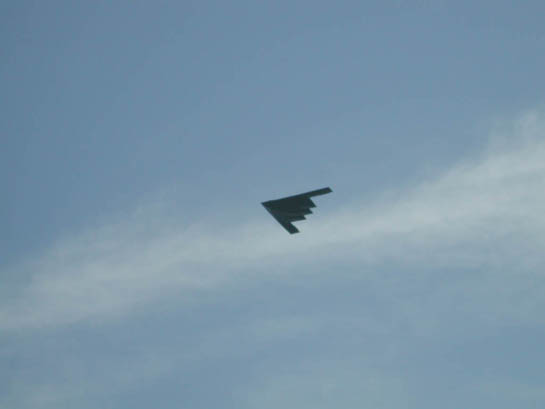 To see more of Barney's work, visit Barney's Air Force!
© Barney Dunlevy 2002
This article was published on Wednesday, July 20 2011; Last modified on Saturday, May 14 2016