Wingnut Wings 1/32 Sopwith Triplane F4 - Frankreich 1917
By Peter Hofer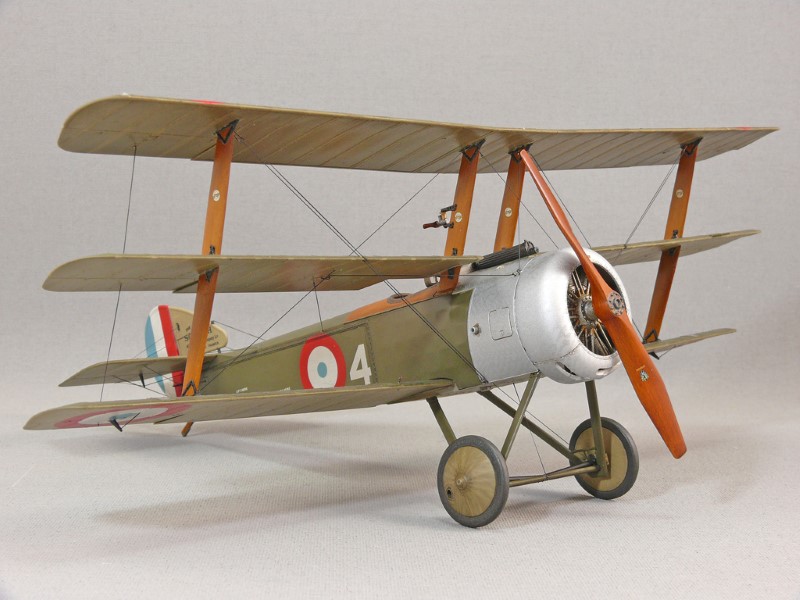 It took me a month and a few days to finish this little bird from Wingnut Wings.
Overall a relatively simple build compared with the two-seaters I have worked on before this.
Most challenging part was the alignment of the tree wings, especially because the connecting spots of the struts are very small.
Rigging was easy and it is a pity that this kit is sold out since 2012. I would like to do another one.
A WIP thread is available in the forums.
---
© Peter Hofer 2017
This article was published on Sunday, May 28 2017; Last modified on Sunday, May 28 2017