Revell 1/32 Messerschmitt Me 262B-1a/U1
By Warren Zoell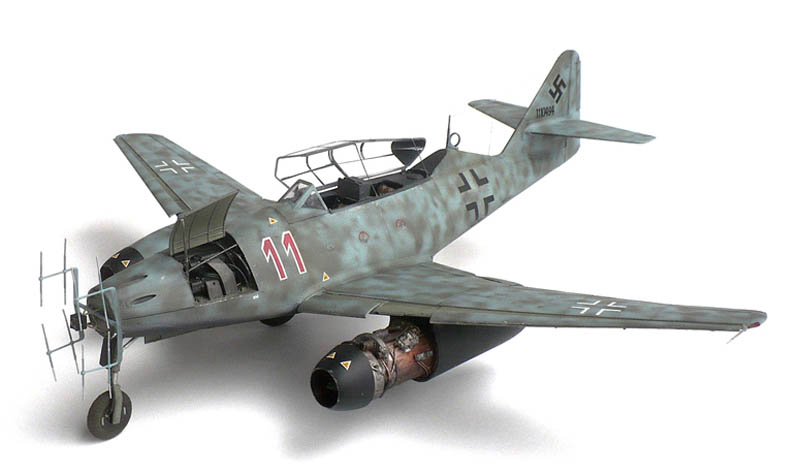 Here are some images of Revell's 1/32 scale plus some scratch work of the Messerschmitt Me 262B-1a/U1 night fighter.
This is a great kit for the price. The fit is pretty good over all with the exception with a bit of difficulty when attaching the main wing to the fuselage. Beautiful cockpit interior.
I decided to go with the number "11" decals from the Trumpeter kit as opposed to using the "12" or "8" decals that came with the kit. The reason for this is that I wanted to have the mottled pattern on the wings instead of the splinter pattern as with the kit.
The engine detailing needed a bit more detailing so I added to it. I also created some detail in the area under the nose cap. Plus I added some cabling to the machine gun bay.
Another minor complaint I have about this kit is that when I first saw pictures of the prototype sprues, the paneling detail was far more intense than what came with the actual kit release. Overall though it produces a nice model. Certainly worth the price.
---
© Warren Zoell 2017
This article was published on Friday, August 11 2017; Last modified on Friday, August 11 2017