Tigger Models 1/32 Saab J-29B
By Rene Dannies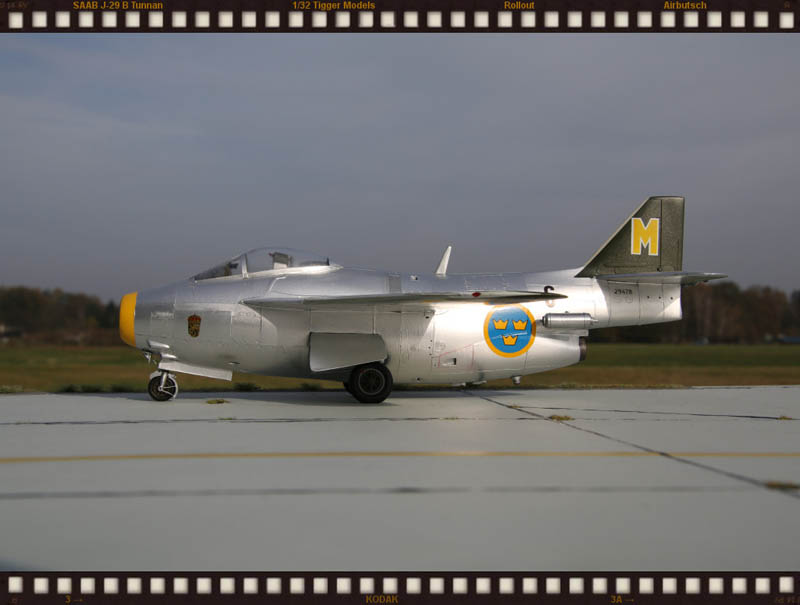 Saab J-29B 1/32 Tigger Models, Vac Form
It was a beautiful day in the Swedish Karlsborg. The Saab J-29B of the F6 Flygflottilj was equipped for the start with booster rockets and waited for their use.
The Saab with the serial number 29478 was stationed here from 8.3.1954 to 15.2.1958 and the green wing tips pointed it out as a machine of Attackflieger.
Later she flew as white "K" at the F8, where she crashed on 3.12.1959.
The reason was a defective injection pump. The pilot Kaj Bjerke has been able to save Ekolsund with the ejection seat. (Source: Anders Nowotny)
Construction
---
Rollout
---
© Rene Dannies 2017
This article was published on Monday, November 06 2017; Last modified on Monday, November 06 2017