Wingnut Wings 1/32 Jeannin Stahltaube 1914
By Warren Zoell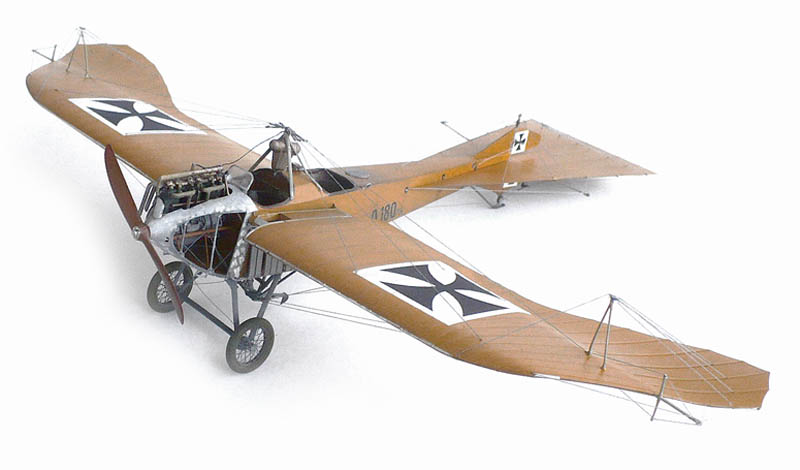 Here are some images of Wingnut Wings 1/32 scale Jeannin Stahltaube 1914.
I've been wanting a model of one of these since I first saw a picture of one all those years ago, and now there's a kit available. And what a kit!
This kit has the usual WNW quality which is very high. There are two engine options that come with this kit and as such there is no part sharing between the two.
Which means the other engine can be built as a model itself or saved for some other project. The kit also comes with two sets of wheels. One set is made of plastic for the less experienced modellers and of course a much finer set made from PE.
One thing I noticed about the instructions is that quite often when it comes to colour references one is quite often greeted with a question mark. This is obviously due to a lack of available information.
Another thing one should watch out for when building this model is that many of the rigging spars are moulded to the main parts as one piece. So one should be careful when building as to not break them.
Plus if rigging is your thing, then there is plenty of that to keep you happy for hours.
---
© Warren Zoell 2017
This article was published on Thursday, December 14 2017; Last modified on Thursday, December 14 2017