Scratchbuilt 1/8 North American T-6F
By Andrés Acuña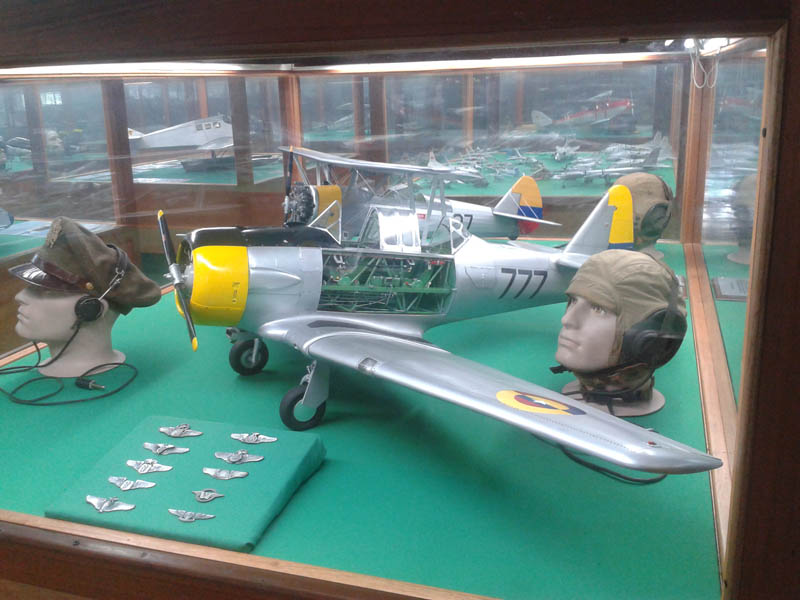 This model depicts a Colombian Air Force advanced trainer used during the middle of the 20th Century. It is the only surviving airworthy example of its kind in Colombia.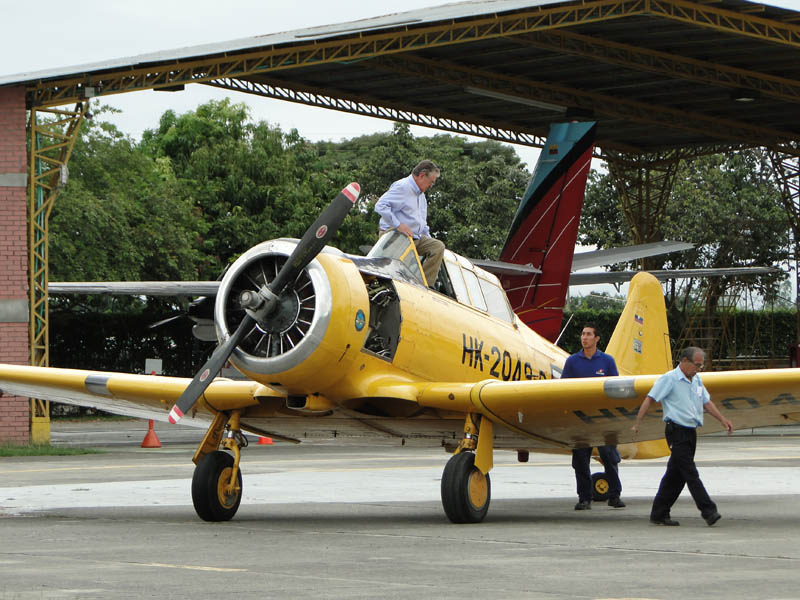 During it service it was registered as FAC 777. It has been long retired from service and Mr. José Guillermo Pardo purchased it and kept it in airworthy condition. This T-6 bears the civilian registration HK 2049-P, and currently depicts a machine used by the US Navy in its dashing trainer color yellow scheme.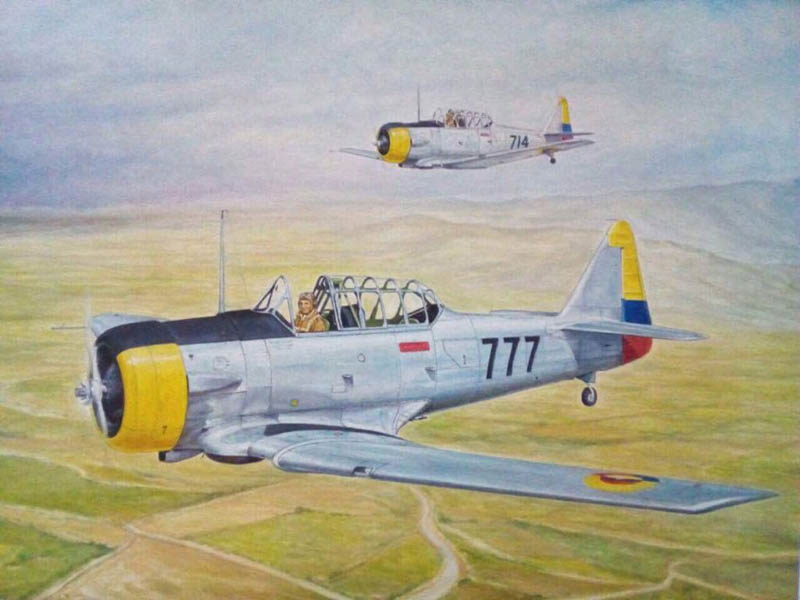 From time to time, its engine sputters to life and fills the air with that characteristic and nostalgic sound of radial engines.
This Texan is currently part of the aircraft collection at the Museo Aéreo Fénix, in Cali, Colombia. A museum dedicated at preserving the universal history of aeronautics and other means of transportation. Mr Pardo is the Founder and Director of the Museum. The 1/8 scale model and the real T-6 are both housed under the same roof at the Museum.
The Model
To build the model of the T6-F FAC 777, I used the magnificent plans designed by RC modeler Al Holmes, published by RCM Magazine in November of 1972. Mr Holmes' plans were for a radio control model and I had to modify the blueprint to include cockpit structural detail.
---
I scratch-built all of the internal detail using the old fashioned techniques of Master Jedi Modelers like Sheperd Paine, Caz Dalton, Rodney Williams and Edward Fuquay, but foremost I hold my father Ferrando Acuña responsible for embedding in my DNA the passion for building models out of bits of wood, plastic, paper and wire. Thanks Dad! I miss you buddy!
Internal Structure
---
Instrument Panels
---
Cockpit Details
---
Airframe Construction
---
Engine & Propellor
---
Canopy
---
Painting & Finishing
---
The Finished Model
---
© Andrés Acuña 2018
This article was published on Friday, February 23 2018; Last modified on Friday, February 23 2018