Wingnut Wings 1/32 Airco DH.9A Ninak
By Warren Zoell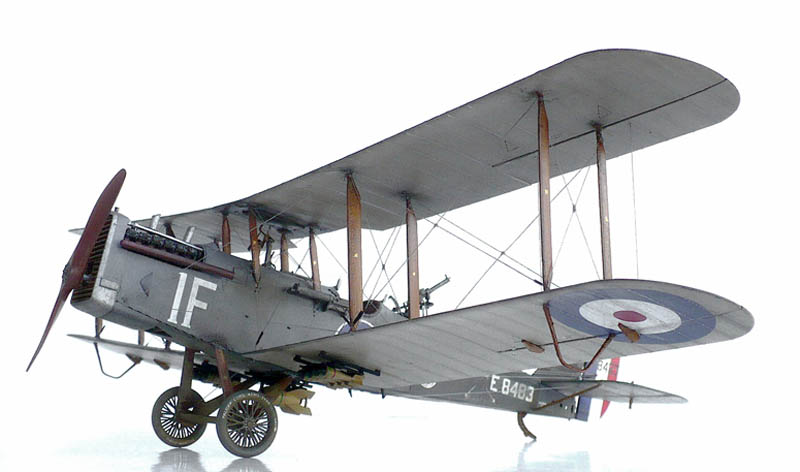 Here are some images of Wingnut Wings 1/32 scale Airco DH.9A Ninak light bomber.
This aircraft served with 99 Sqn October 1918.
A beautiful model over all, however there were a couple of fit issues. It could be just me but the fuel line leading to the upper wing fuel tank seems too short. Plus the engine cover doesn't fit properly, that's why I left it off. I think it looks better without it anyway.
I also had a couple of spoked wheels that just happened to be the right size, so I did some checking and the Ninak did use open spoked wheels. They snapped right on as though they belonged there.
---
© Warren Zoell 2018
This article was published on Thursday, May 17 2018; Last modified on Thursday, May 17 2018