Airfix 1/24 Messerschmitt Bf 109E-4
By Olivier Barles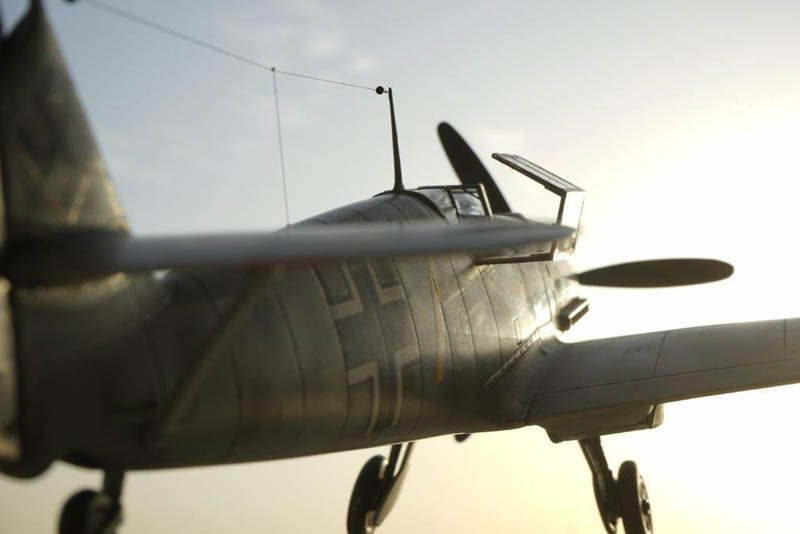 This model is a survivor.
It was in pieces, in a box in the attic of my parents' house.
It had been built many years ago by my Dad, using standards of construction that would look now "completely outdated". Rebuilding it was not that easy: plastic had become very fragile, some parts were missing, and the transparent parts were opaque.
Not to say I had first to remove thick coats of old enamel paints to re-discover the light blue plastic beneath.
I engraved structure lines but did not go for rivets; plastic was far too fragile...
I finally chose markings to represent a plane of the JG-53 during the Battle of Britain.
Overall, not an easy build but something I wanted to do to somehow pay tribute to my Dad.
---
© Olivier Barles 2019
This article was published on Friday, April 19 2019; Last modified on Friday, April 19 2019