MoF/NWSM 2020 Model Exhibition
By Russell Bucy
Seattle Museum of Flight and Northwest Scale Modelers Annual Exhibition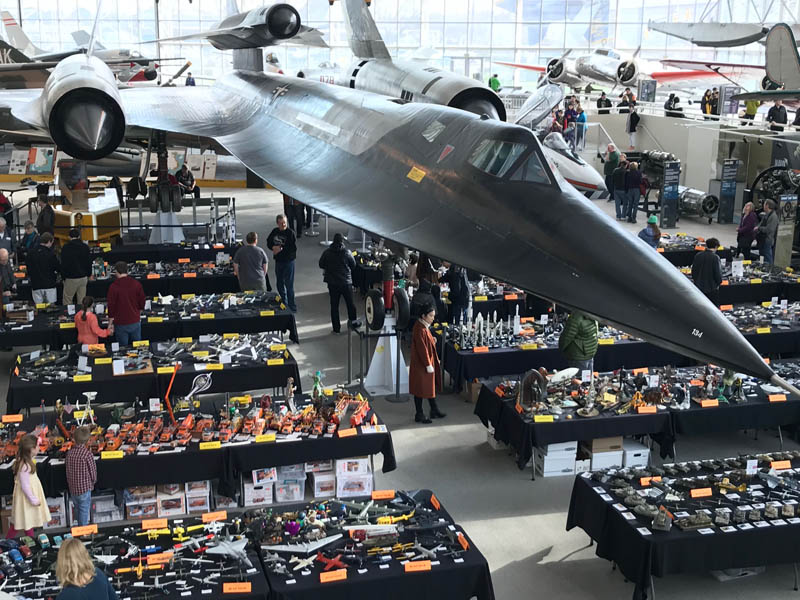 Every year over the Presidents Day weekend, the Seattle Museum of Flight (MoF) and Northwest Scale Modelers (NWSM) hosts the largest scale model exhibition in the Pacific Northwest. There's always a good showing of large scale aircraft at this exhibition, and because it's held in the largest indoor aircraft museum on the West Coast, it's a real experience to "browse the models" while strolling around the real thing. The exhibition is held on Saturday and Sunday, and consists of models from all genres: aircraft, military equipment, figures, autos, trains, ships, real space and science fiction.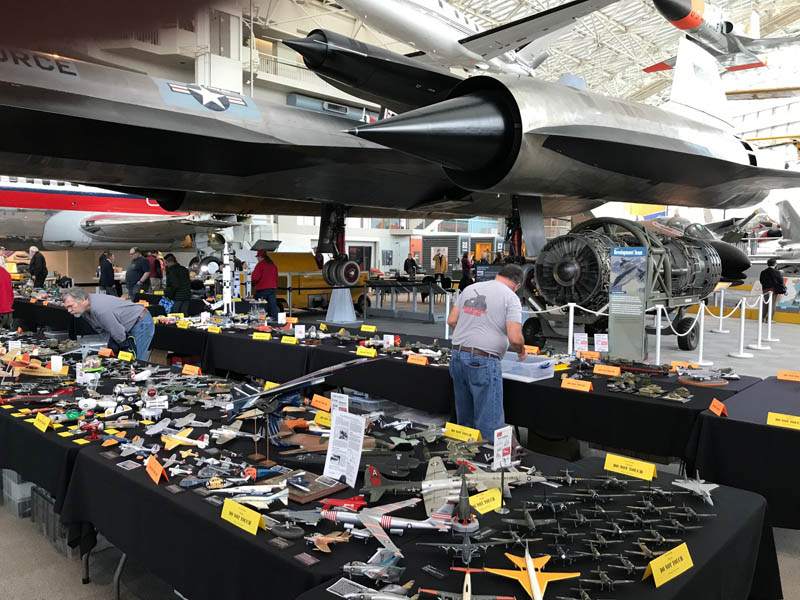 Northwest Scale Modelers is an informal group of modelers with members from all over the Northwest. There are no officers, no dues, and no membership requirements other than a love of scale modeling. They meet the first Thursday of the month in the Museum of Flight's Boeing Red Barn, part of Boeing Company's Duwamish River factory which was relocated inside the museum in 1970. Admission to the Museum is free between the hours of 5 PM to 9 PM on the first Thursday of each month. Modelers contributing to the annual exhibition in February get free admission to the museum for the weekend. The NWSM also provides the Museum with a regular rotating display of aircraft models covering some aspect of aviation history. The current display is on early air travel, 1919-1934. During this year's Presidents Day weekend exhibition, there were more than 2,175 models on display.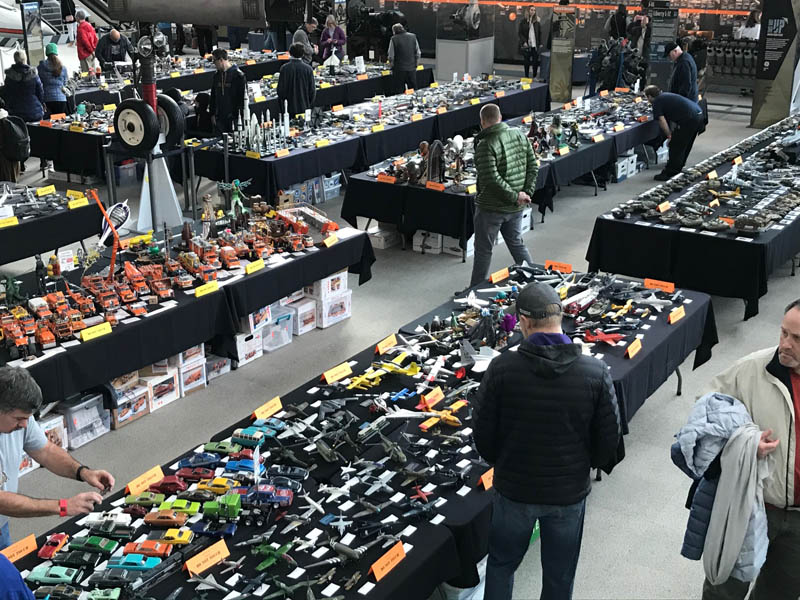 In addition to the models on display, tables are set up for modelers to work, giving the public the opportunity to see how models are built, what the latest kits and tools look like, and different modeling techniques. There were over 40 work tables this year. Along with the work tables, seminars are conducted on model building techniques. This year's seminars included subjects ranging from "traveling with scale models" to "canopy masking and painting" and "making your own decals", among other subjects. The Exhibition takes place under the wings of the 1:1 Lockheed M21 in the Museum's "Great Hall".
A large scale aircraft subject I found particularly interesting on one of the work tables this year was the restoration of John Alcorn's scratch built 1/32 A-20 Havoc by NWSM member John Newcome. This interesting model won "Best of Show" at the 1974 IPMS Nationals convention in Anaheim CA. When John Alcorn passed away, John Newcome of NWSM "inherited" this incredible model, and is in the process of restoring it. This A-20 is prominently featured in the books "Scratch Built!, and "The Master Scratch Builders" by John Alcorn.
Below are some photos of this year's show and some of the large scale models on display. If you're in the Seattle area, visit the Museum of Flight, and even better, if you're there on the first Thursday of the month, join us for the NWSM. More information can be found here:
---
© Russell Bucy 2020
This article was published on Saturday, March 14 2020; Last modified on Saturday, March 14 2020