Aeroclub 1/32 Pitts S1-D
By Jim Rice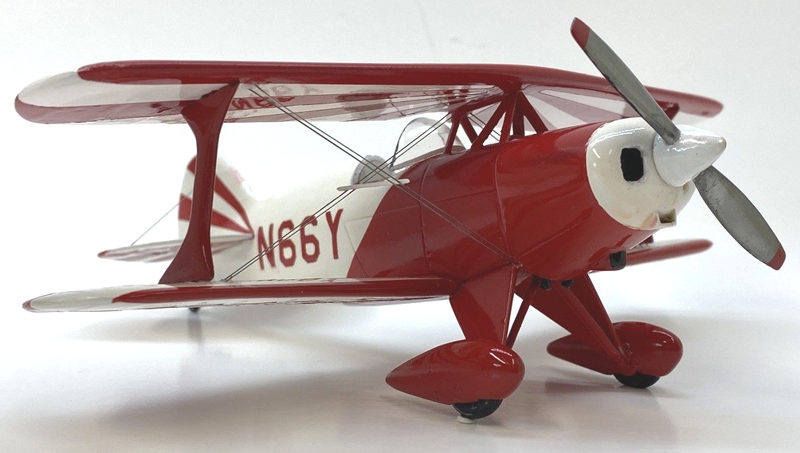 I have waited for this moment for some time. No longer will I be posting in the "In the Works" forum on this one. IT IS DONE. The 35-year journey has come to an end. This kit was purchased in 1984 or 85. It was tinkered with on and off for years starting back then. This kit is a world traveler having resided in New York, Oklahoma, Germany, back to Oklahoma, Texas and completed in Tennessee.
It is far from perfect, but it is finished...well, other than putting back on one flying wire on the tail...I didn't notice it had fallen off until I was looking at pictures preparing this post.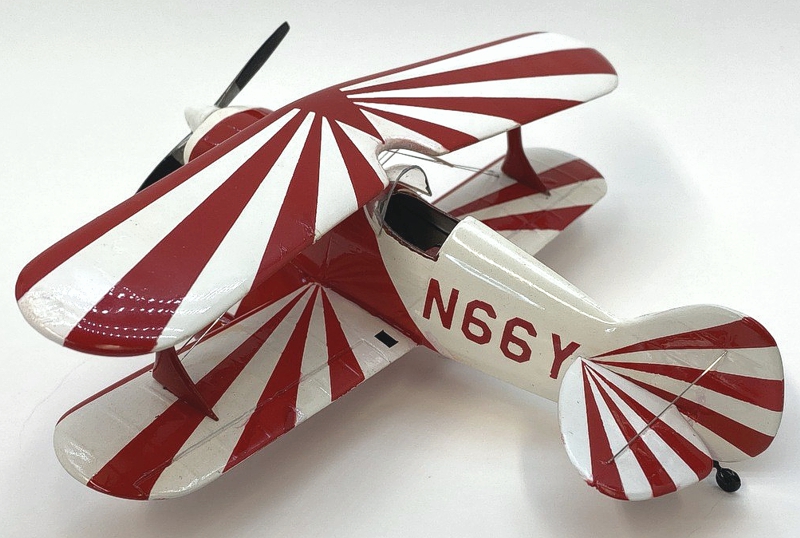 N66Y is a Pitts S-1C built by my dad in the early sixties and one of the earliest of plans-built Pitts Specials. It was bought by well-known acrobatics legend Bob Herendeen in 1965. He won the US National Aerobatic Championship flying it in 1966, the first US Team member to compete in a Pitts. He also flew it in the world competition in Moscow that same year. It definitely put the Pitts Special on the map and soon all the pilots were flying Pitts for many years after.
The kit is of a four aileron S-1D. I have back dated it to the S-1C which only had ailerons on the lower wing, but with longer span. Both had a flat bottom airfoil. Soon, the Pitts S-1S with symmetrical airfoil eclipsed the S-1Cs and Bob sold N66Y and moved into his new Pitts S-1S N266Y.
Unfortunately, I was too young to fly when dad built his Pitts (3 total) and sold the last one. I have been lucky enough to fly three different S-1S Pitts...and they are an absolute delight and fly inverted as well as they fly right side up.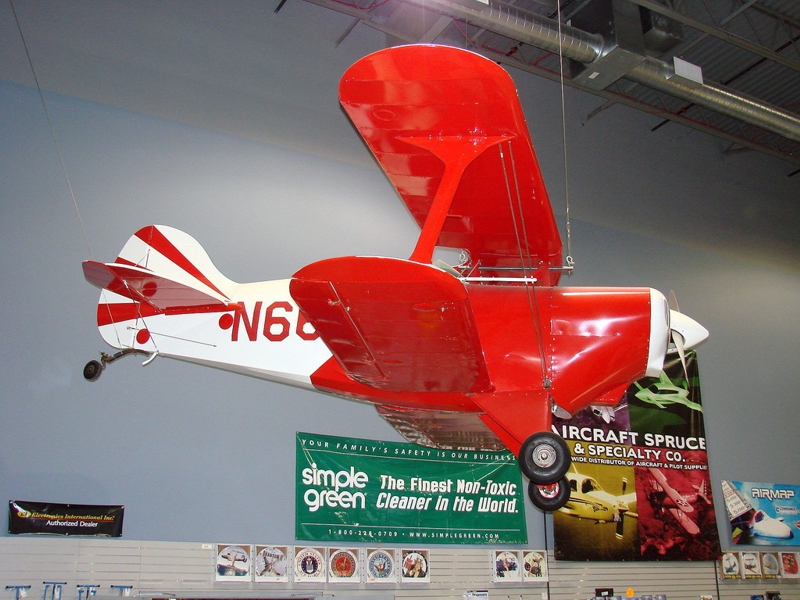 Today, N66Y is owned by the Experimental Airplane Association, but is on loan to the Aircraft Spruce and Supply Company and on display at their Peach Tree City airport location where it hangs in the lobby.
---
© Jim Rice 2020
This article was published on Saturday, October 24 2020; Last modified on Saturday, October 24 2020