Trumpeter 1/32 F8F-1
By Luc Janssen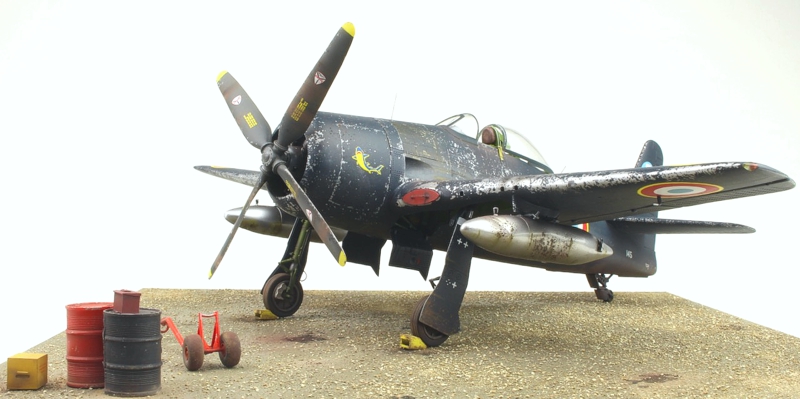 Introduction
As the French used the Bearcat intensively in Indochina, I opted for a French F8F-1 instead of a U.S. NAVY fighter. The French Bearcat operated from muddy and/or dusty airstrips and flew in South-East weather conditions resulting in some extremely worn planes. Furthermore, the logistic support for their Air Force was not optimal and "in the field creations" such as special bomb trolleys and towbars were invented.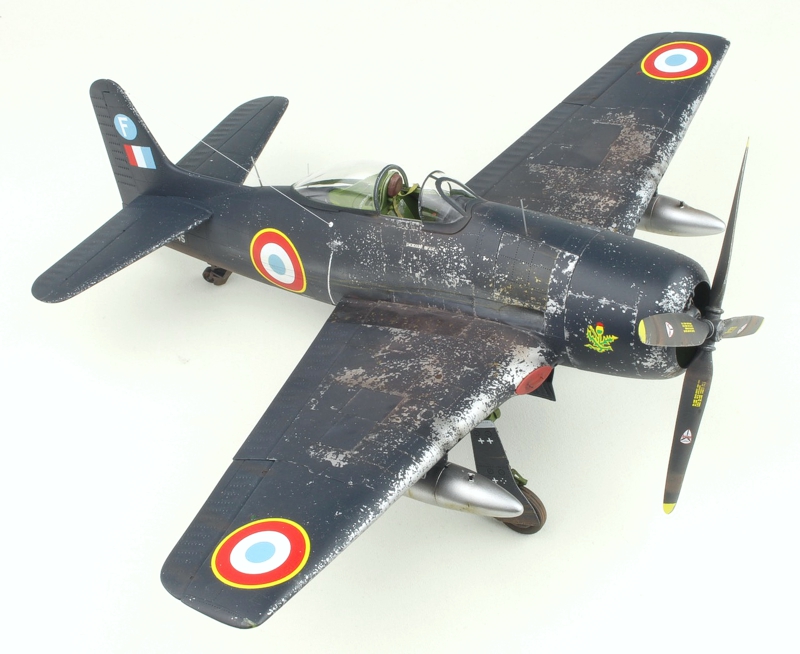 The Model
This kit is of the normal Trumpeter standard and some structural strengthening in the wings has to be foreseen. The fit and panel lining is fair, but left and right some putty, sanding and scribing is needed. I bought aftermarket sets from MODELCHOICE.NET for the cockpit and the wheel bays, but I used only the wheel bays, as the cockpit set did not fit (although it was nicely finished) and so I had to detail the cockpit from the kit, but unfortunately I forgot to take some pictures. The napalm bombs came out my spares box and I made some dents and bumps, as these ex-US drop tanks were stored in open air. The radial engine from the kit is too complicated and I used a Wright radial form my spare box adding the ignition harness and some wiring. The wheel chocks and the towing bar were built from scratch.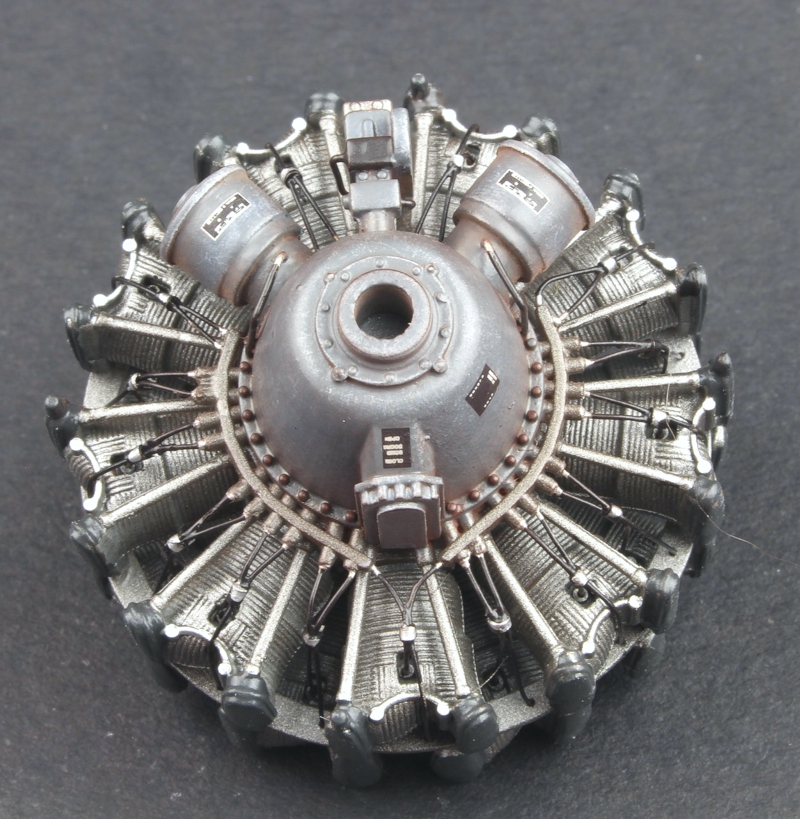 After Market Sets
MODELCHOICE.NET set for the wheel wells.
Paints
I used paints from Alclad, ModelMaster, Vallejo, Procolor and Humbrol.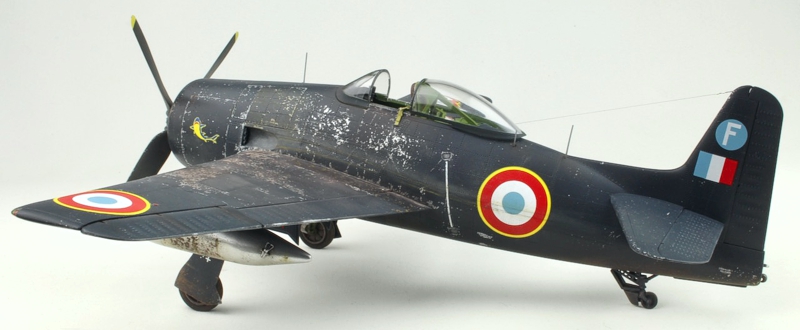 Decals
The decals came from BERNA DECALS and were excellent.
Weathering
Paint chipping was done with the old toothpaste trick and weathering was done with oil paints and pastel powder.
References
Squadron/signal publications 99: F8F BEARCAT in Action
Aero 20 Grumman: F8F Bearcat
AVIONS Hors Serie 6: Les Chasseurs Grumman de l'Armée de L'Air
NAVAL FIGHTERS NUMBER EIGHTY: Grumman F8F Bearcat
Internet: French Wings over Indochina Gallery
For questions or remarks, go to: lucjanssen32nd.com
---
© Luc Janssen 2020
This article was published on Saturday, November 21 2020; Last modified on Saturday, November 21 2020