Italeri 1/32 Mirage IIIC
By Olivier Barles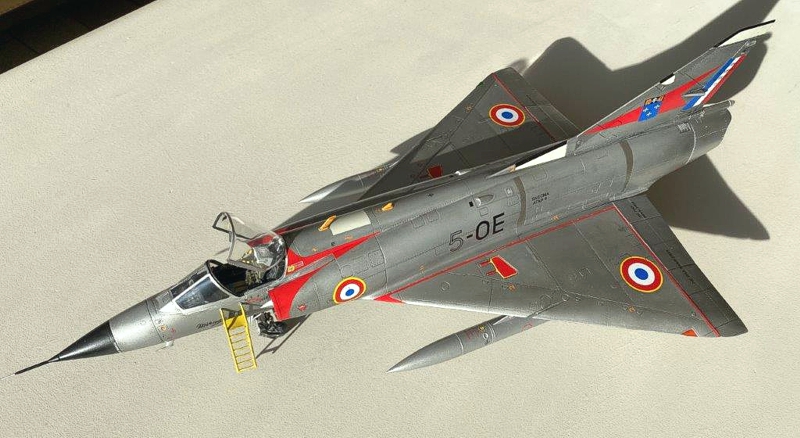 Here are a few photos of my Italeri 1/32 scale Mirage III C in French Markings from the late sixties…
My first intrusion in the world of jets, as a Christmas present for my brother Christophe.
An interesting experience for a not-so easy build:
Approximative fitting with needs for surgery and putty to get a correct wing to fuselage alignment.
Too soft engraving in some areas that needed to be corrected.
Ugly joints around the air intakes that necessitated lot of work to fix.
Still, a satisfying overall result in the end for an emblematic "Armée de l'Air" marked aircraft.
---
© Olivier Barles 2021
This article was published on Friday, January 08 2021; Last modified on Friday, January 08 2021