Trumpeter 1/32 P-51B Mustang
By Boyd Waechter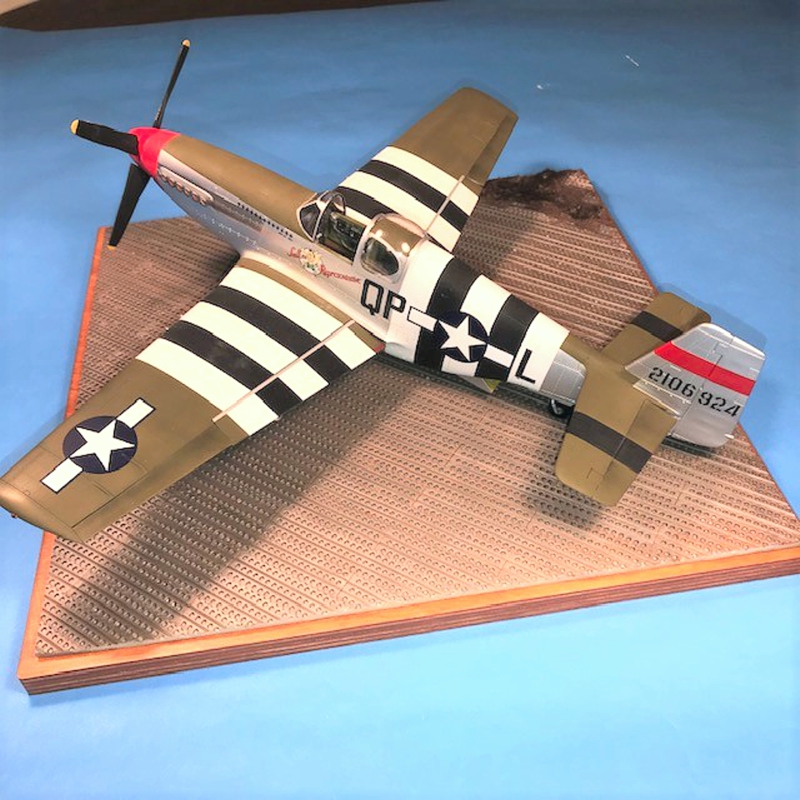 After nearly a year building this kit off and on, I have finally finished Trumpeter's 1/32nd P-51B Mustang.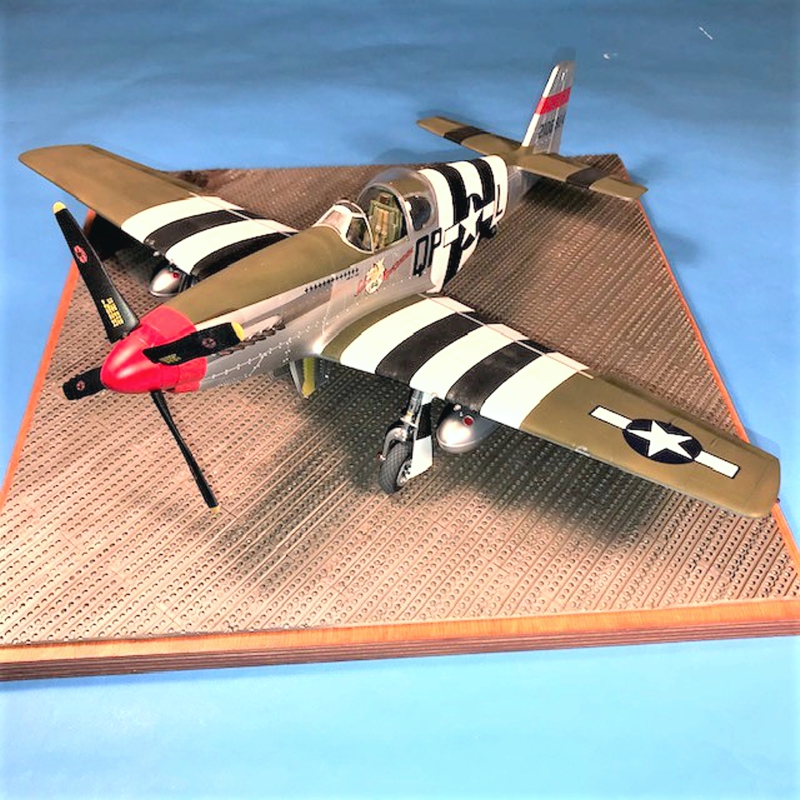 Although it is one of Trumpeter's earlier efforts and has some issues, it is not beyond the scope of anyone who has a bit of modeling experience.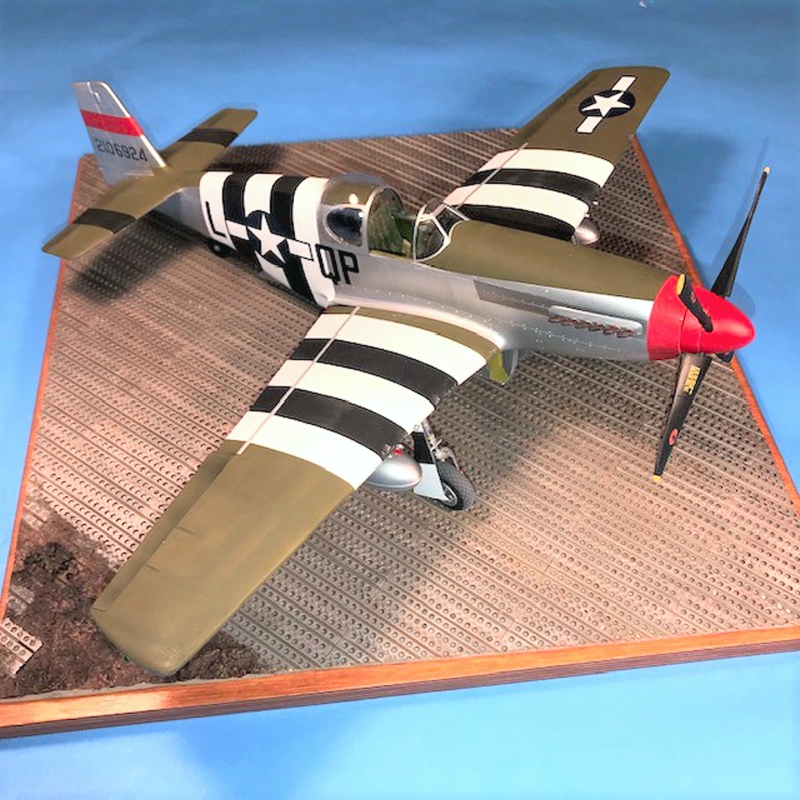 To enhance some of its details, I used several aftermarket items which included an Aires cockpit set, Barracuda Cast P-51 diamond threaded wheels and wheel hubs, KitsWorld decals for the "Salem Representative" markings, and a Lone Star Models vacuform Malcolm Hood (the one in the kit is too slab sided). Although the framework on the LSM Malcolm Hood is slightly wrong, I went ahead and used it due to its fit and clarity. When I started this project in February 2020, I began by trying to use Lone Star Models P-51B cockpit set, but its quality was so bad that I switched and used an Aires set which is 100% better. Aires also makes a main wheel well set, but with the amount of work necessary to remove the kit wheel well and install the resin replacement, I ultimately decided to stick with what was in the kit. After it was detailed out and painted, it turned out looking very nice.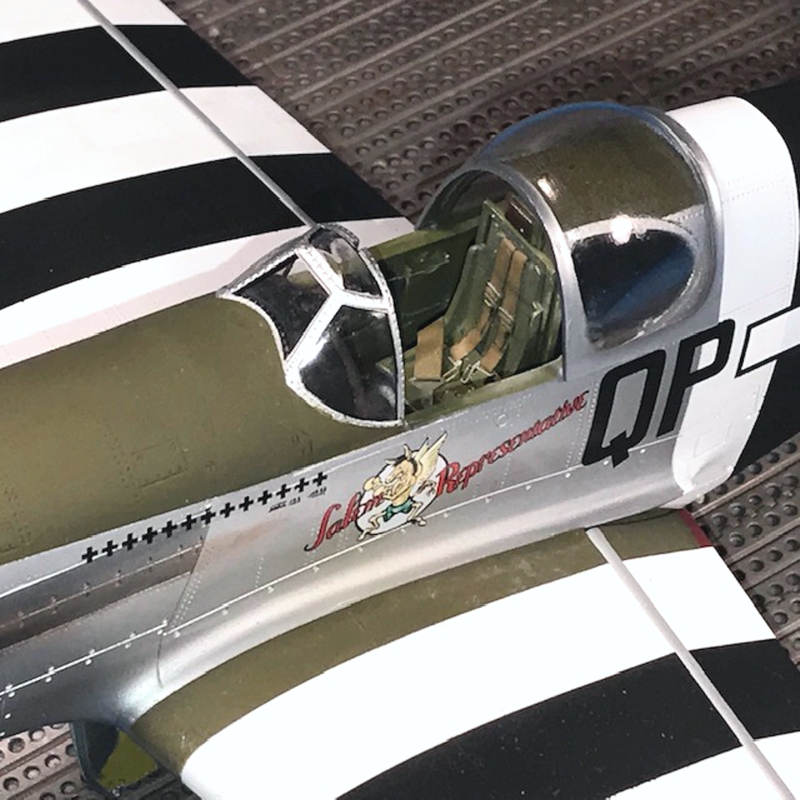 Assembly of the kit was pretty straightforward, and I did not really have any serious issues with the build. I did not build up and include the engine, but rather just glued the exhaust shroud and exhaust pipes into their openings which saved a lot of time and work.
I chose to finish the model as flown by Kidd Hofer on D-Day, so painting the model took some time. All exterior paint on the model was by Model Master, the interior of the cockpit was Vallejo's Interior Green which matches well to what North American used in all the Mustangs during their production runs.
Now that I am done, Zouke-Mura will undoubtedly release their previously announced 1/32nd P-51B Mustang kit!
© Boyd Waechter 2021
This article was published on Tuesday, January 12 2021; Last modified on Friday, January 15 2021