Revell 1/32 Ju 88A-1
By John Stambaugh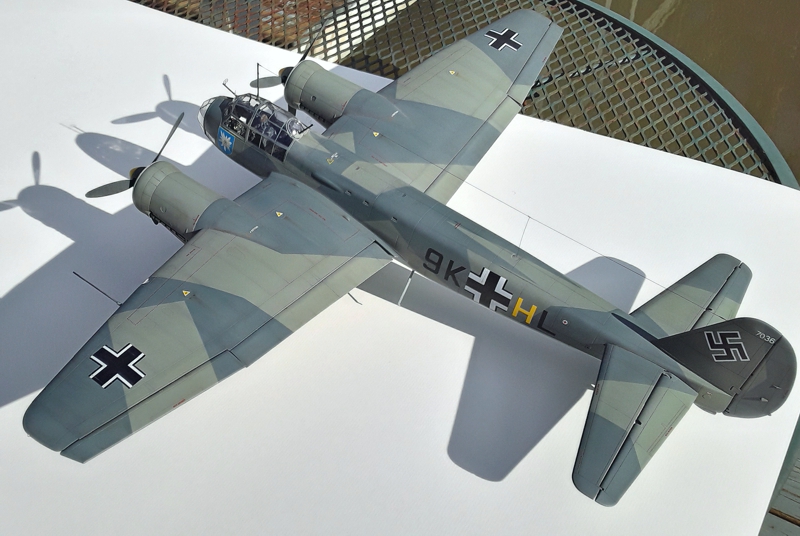 I finally got the JU-88 across the finish line. I say "finally", not because of the kit itself, but because of my numerous mistakes and touch-ups.
The model represents the aircraft that force-landed near Bexhill, Sussex, England on 28 July 1940.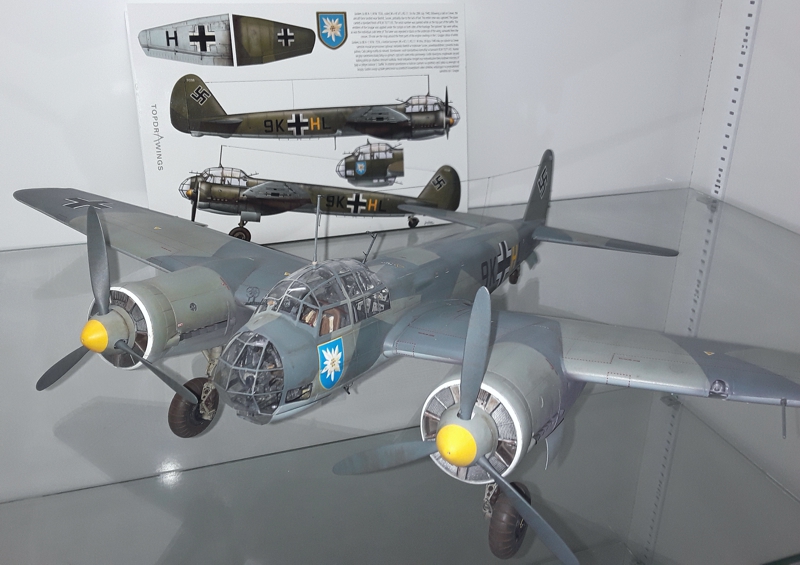 The Revell kit is, in my opinion, quite good. Things to watch out for: The bombardier's oxygen bottle is missing in the instructions, even though the part is on the sprues. The bombardier seat assembly and location are vague. The upper fuselage panel fits well, but if (like me) you are not careful, then it will wind up out of level. The engine nacelles are weak where they attach to the wings, but the good news is that they can be assembled without the radiators / prop assembly installed, allowing access to reinforce the joint with CA. This also allows exhaust and pilot gauges to be installed later.
I also left the under-carriage off, as it is easy to assemble while using the gear bay to align parts before the cowlings go on.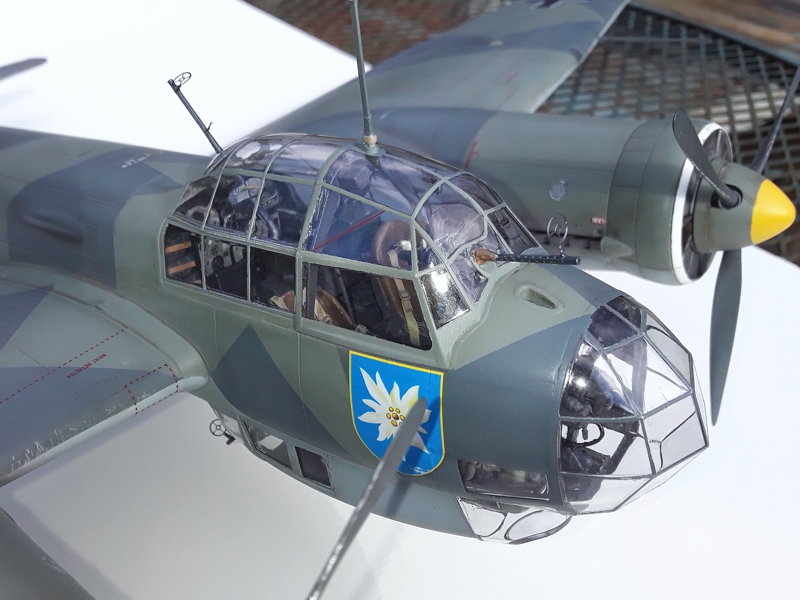 I used the kit guns but cut off the barrels and replaced with Master Models brass at end of build. The wheels are Eduard, and the struts are SAC. Eduard PE for the interior. Exhausts are by Quickboost.
All paints are Model Master enamel. Clear coat is Future floor shine. Top coat is 50-50 mix of Testor's dullcoat / glosscoat lacquer.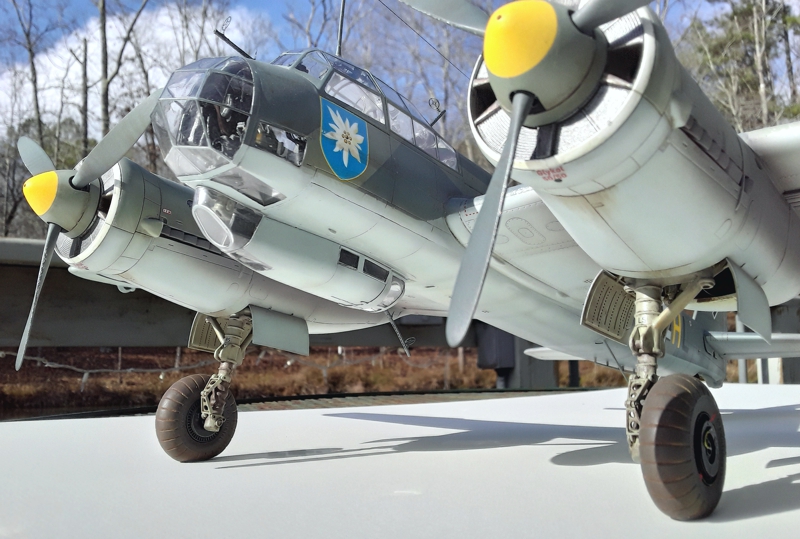 Decals are Kagero Topdrawings #16. These are excellent!
Antenna lead is EZ-Line. I tried something that worked well for me: I took a length of EZ-Line and used CA gel to make a glob on each end. The line was rolled up and put into the rudder with one glob hanging out. Did same thing to radio lead out top of fuselage. So now I had a ready supply of line already secured from inside. The small glob at the other end was simply tacked onto the outside surface.
In conclusion, I would say that the Revell kit is, overall, excellent. Only complaints are the vague parts placement and omissions in the cockpit color callouts. Without the excellent reference material from Kagero's 3-D series books, I would have been lost.
---
© John Stambaugh 2021
This article was published on Wednesday, January 20 2021; Last modified on Saturday, January 23 2021