Revell 1/32 He 162A-10
By Rene Dannies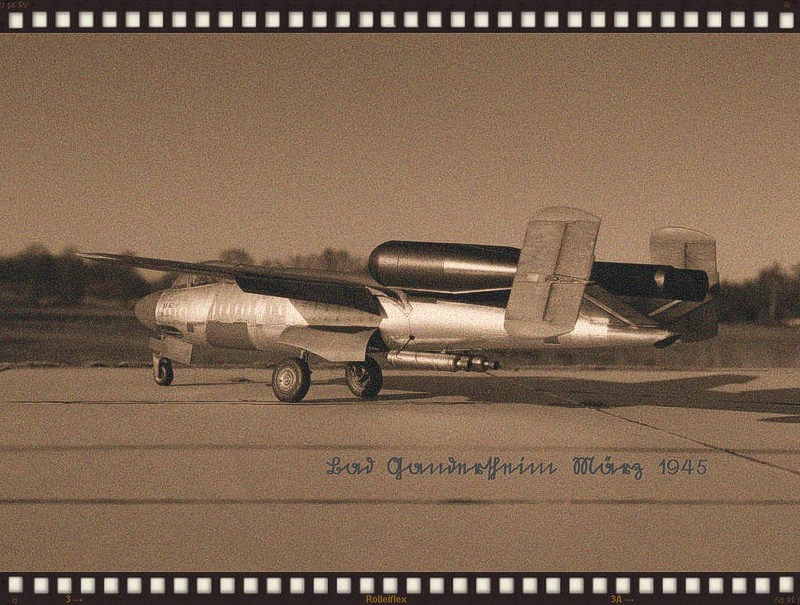 It is the end of March 1945.
It is quiet in Bad Gandersheim. The Heinkel HE-162 A-10 is ready for its maiden flight and is just waiting for the designers, the pilot and Ernst Heinkel.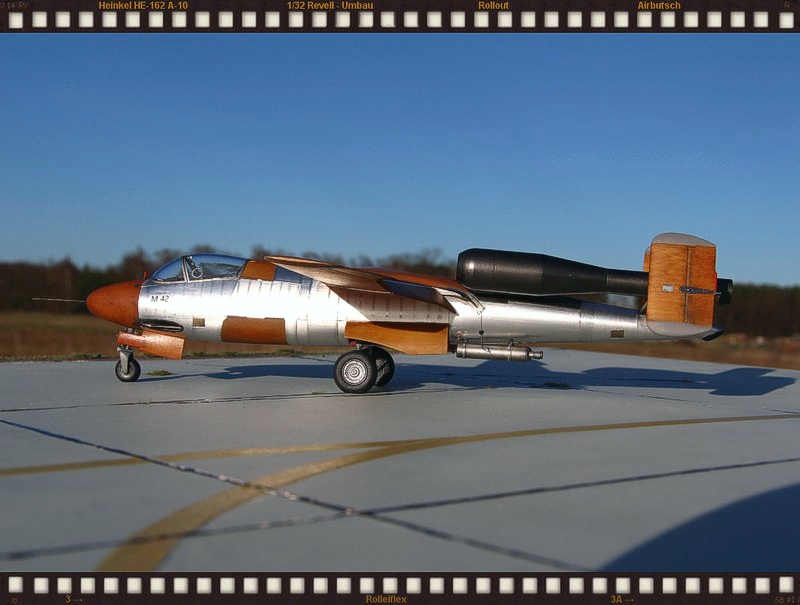 According to the research of Eberhard Kranz, the HE-162 A-10 should have flown in Bad Gandersheim at the end of March 1945.
Whether it really was like this can no longer be reconstructed.
It is certain, however, that two aircraft, the A-10 and A-11, were equipped with Pulso engines, or were to be equipped with them.
The A-10 had two Pulso engines As 014 with a thrust of 335 kp (3.25 kN) each, which gave it a top speed of just 712 km/h.
The fuselage was stretched from 9.05 m to 9.25 m, which made it possible to install a larger fuselage tank. Furthermore the wing tips were modified.
The A-10 and the A-11 were not self-launching, however, and so launch aid rockets were installed.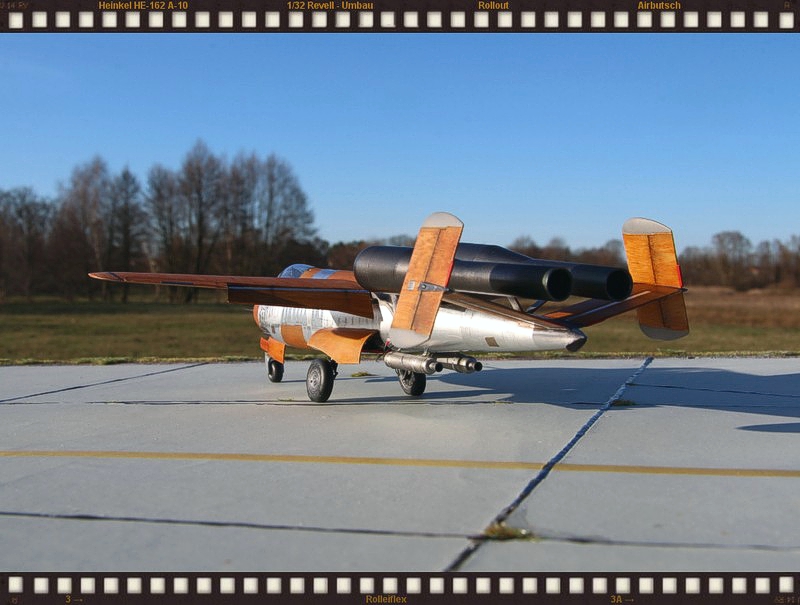 These findings left much room for manoeuver in the construction of this aircraft.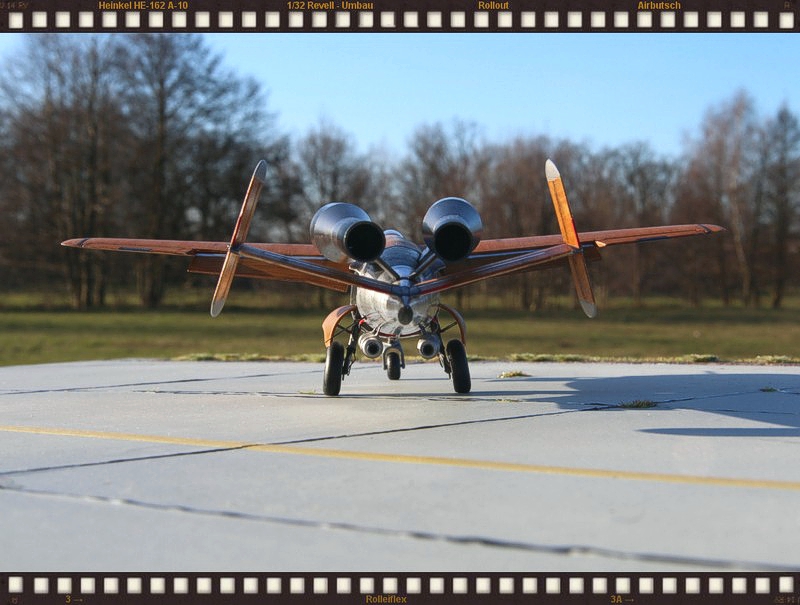 Since air supremacy was in fact no longer in German hands at the time indicated, I decided not to affix any national emblems to my model.
Maybe this way the first flight could be carried out relatively trouble-free.
---
© Rene Dannies 2021
This article was published on Saturday, January 23 2021; Last modified on Saturday, January 23 2021