Hasegawa/Trumpeter 1/32 F6F-3 Hellcat Kitbash
By William Lawlor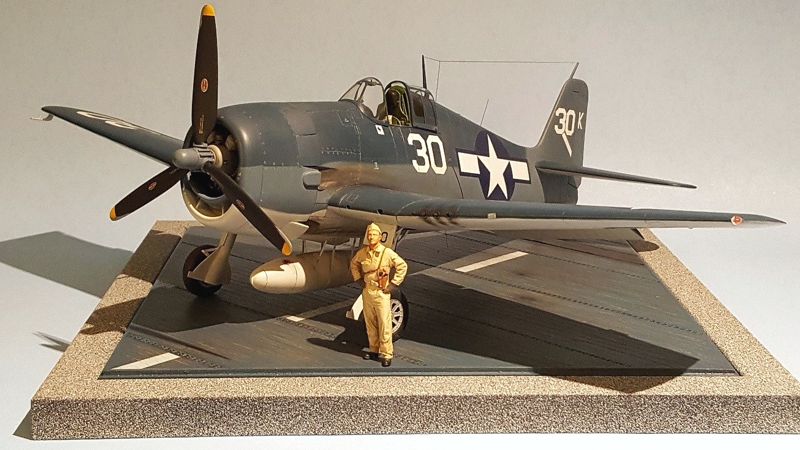 So glad to have finished this one. It was a lot more work than anticipated; I do not believe I will be doing another one for a while. I Just craved something that looked like a Hellcat!
This was about taking a Hasegawa Hellcat and attempting to entitle it by mating the Trumpeter wings to the Has fuselage. Then re-scribe and enhance all the surface detail, plus new cockpits, detailed engines, etc. using line drawings and references and a head full of ideas...plus a bit of time and some luck sorting out how to do it.
I did not use any Trump cockpit or clear parts; they were way too big for the Hasegawa pit. Instead, I used a combo of Eduard PE (for the Has.), Verlinden (an old set), and CMK.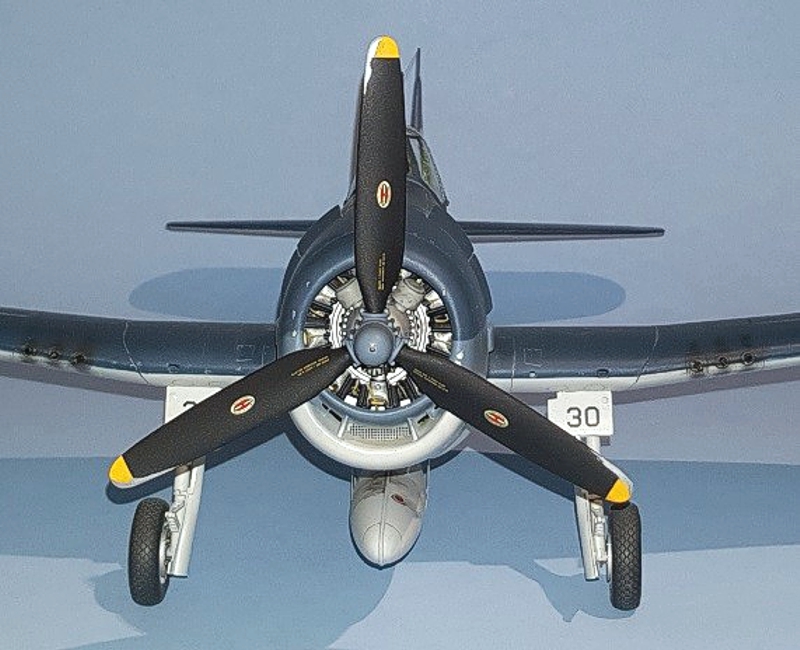 I did use the Trumpeter engine and seriously regretted it afterwards. If you wish to do something similar use the Hasegawa engine and try to detail it yourself, you will be happier. We all learn from others mistakes here; I know I have.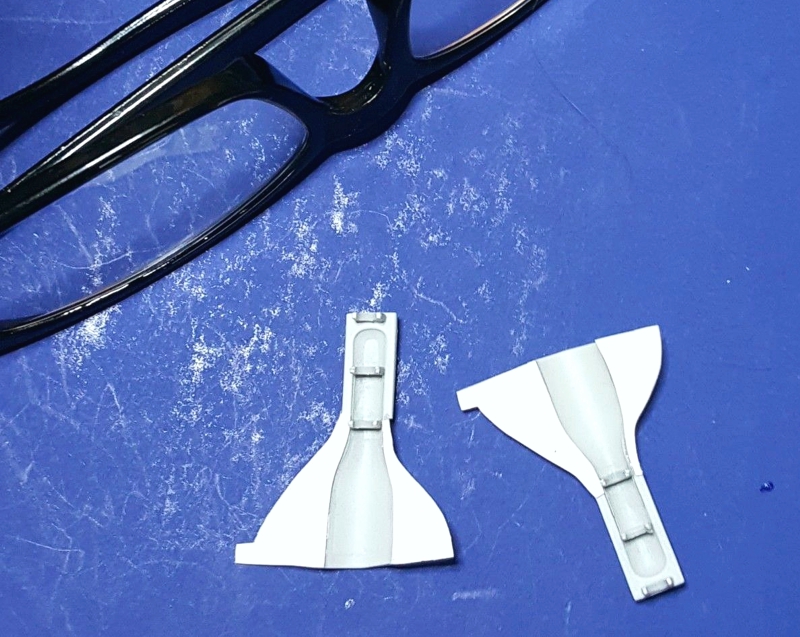 I had to cut up the main gear doors as well as they are too thick to use. I used thin sheet. And do not forget the pitot at the tip of starboard wing (use the Hasegawa version, it is the right size) and paint it steel with a red body.
I did enjoy the build but did not take it to the wall. I still maintain the Hasegawa is the best "looking" kit in our scale, and I have seen some really nice builds straight out of the box over the years.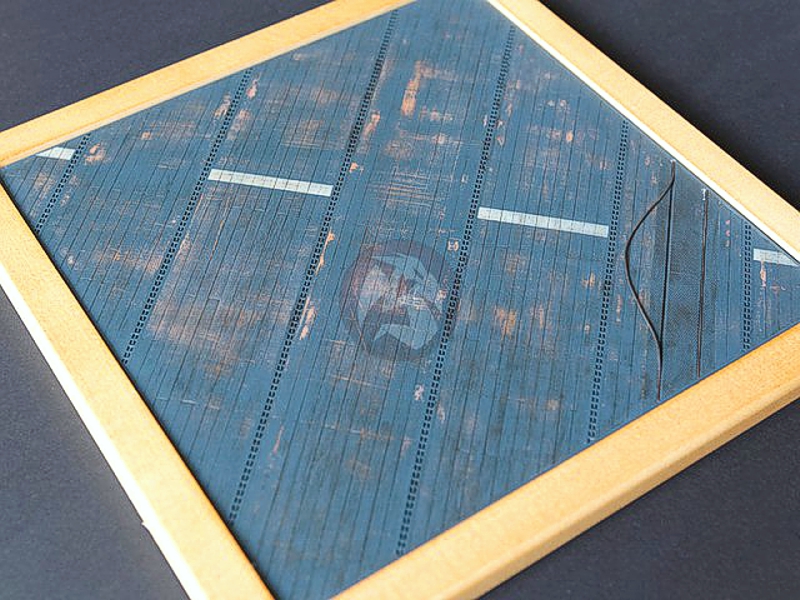 The base is from Australia, purchased from Eureka. Its quite nice but you do have to paint it. You can still find them on eBay for about 25.00. Also there are PE tie down strips available on eBay as well if you're scratching one up.
Anyhow, thanks for following along and on to the next...For more information check out my Work in Progress thread.
---
© William Lawlor 2021
This article was published on Friday, February 05 2021; Last modified on Saturday, February 06 2021