Scratchbuilt 1/32 S3B Viking
By Ben Schumacher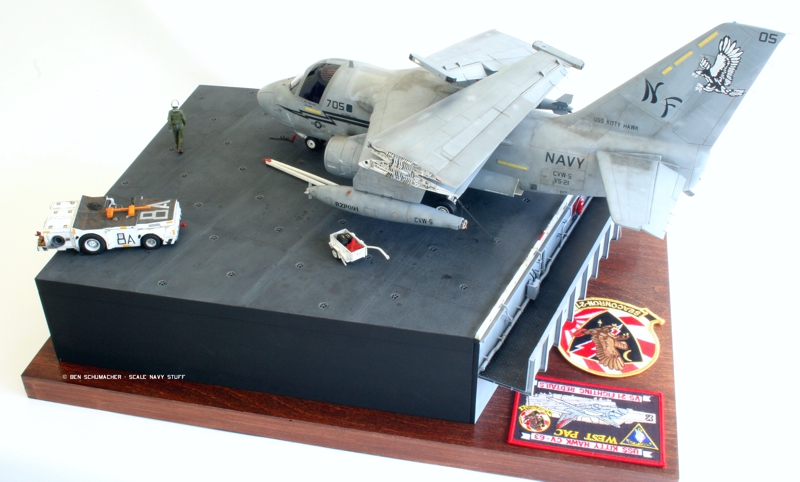 Here are some pictures of my finished scratch-built 1/32nd scale Viking.
For those interested in the building process, here's the link to my build thread in the Work In Progress Forum.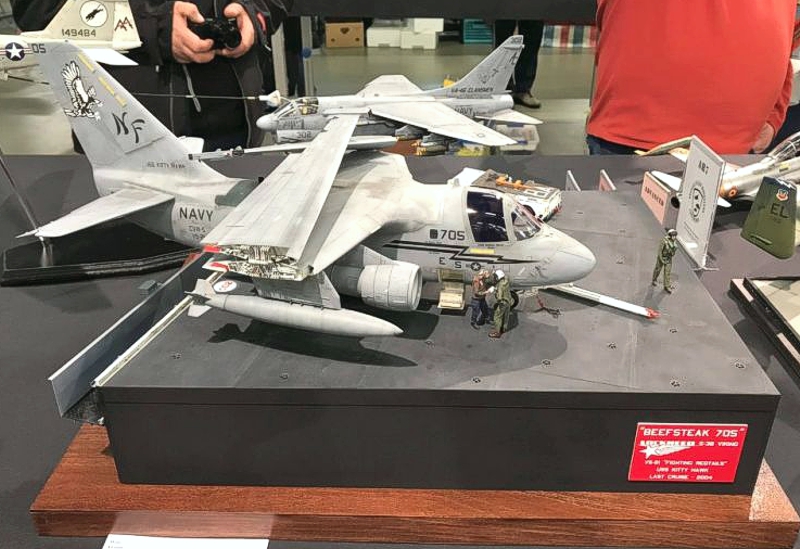 The diorama was built by my good friend Thomas Matzer. I only had to install the pad-eyes, assemble it and to paint and weather it.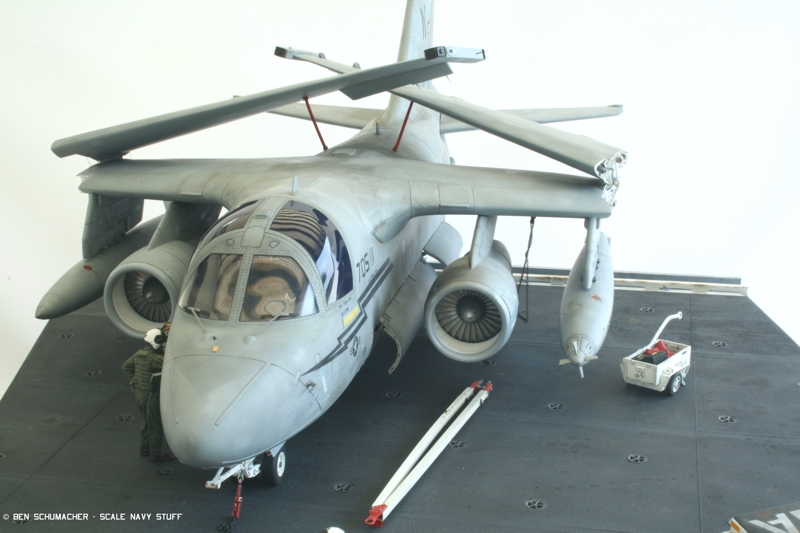 The tie down spanners and chains are from the German manufacturer Pitzmodels, which has sadly been out of business for quite some time. They also did absolutely brilliant carrier decks and catapults in 1/32nd scale and stupid me didn't buy them when they were available...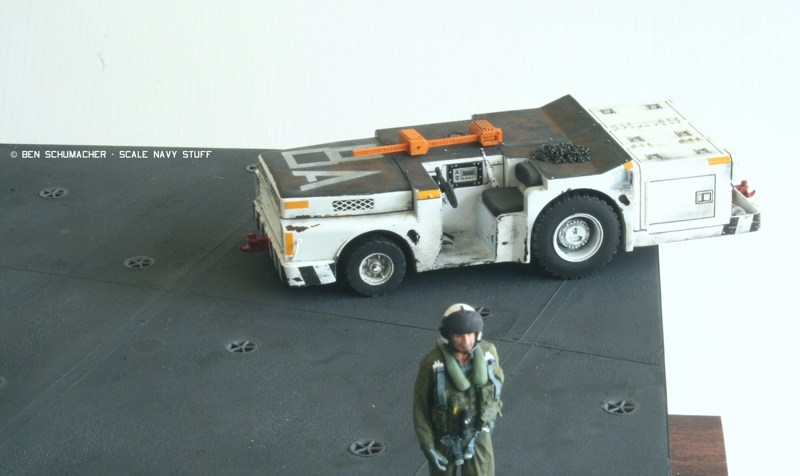 The A/S32A-31A tractor and the huffer were drawn by me and 3D printed.
You can also find an article on this build in issue 89 of MENG AIR Modeller.
---
© Ben Schumacher 2021
This article was published on Saturday, February 27 2021; Last modified on Sunday, February 28 2021