Trumpeter 1/32 Su-27 Flanker B
By Andrea Ferrari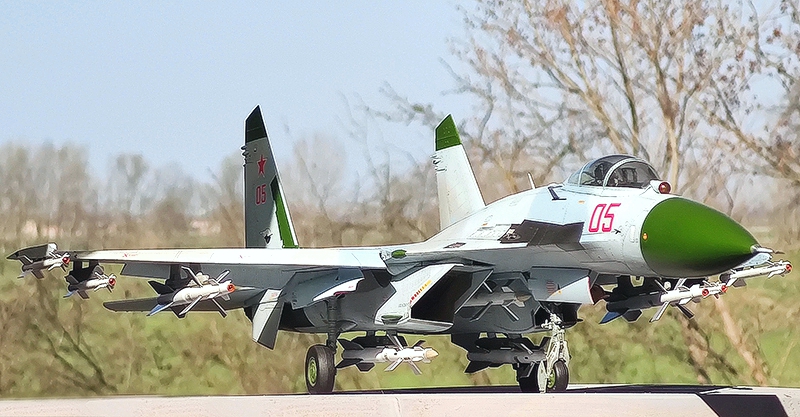 This is my Trumpeter 1/32 Sukhoi Su-27 "Flanker" B built and finished as "Red 05" of 159th IAP, based at Kluczewo Air Base, Poland, in the late '90s.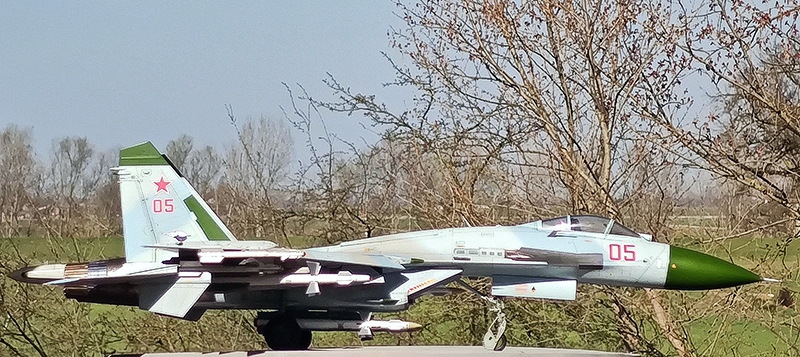 In my opinion this is a truly stupendous kit of a groundbreaking plane – extremely well planned, finely detailed, exceedingly well molded and truly impressive (not to mention huge!) when finally assembled and painted. When it first came out in 2004 it was heavily criticized in some modeling circles for its outline mistakes (wrongly designed kit parts included a much too short nose radome and curved rather than flat lower intake grilles), which however Trumpeter has commendably and promptly corrected, adding new substitute sprues to the later production batches of the kit. If bought nowadays, it won't then need any expensive resin aftermarket sets to generate a model which is quite faithful to the supremely elegant, swan-like and yet lethally predatory outlines of the prototype.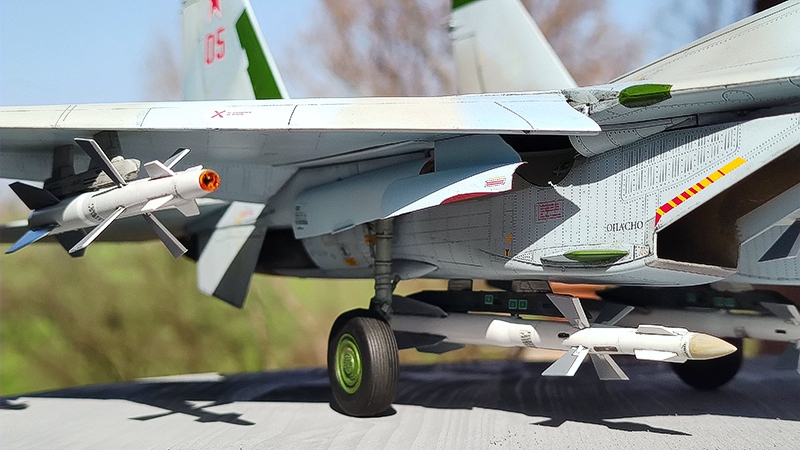 A kit of this gigantic size is best built in countless sub-assemblies, and that is exactly what I did – treating the cockpit tub (with a photo-etched safety harness), the landing gear (offered in plastic or white metal options – I choose the latter) and its associated bays and the large amount of ordnance carried by the Su-27 as separate little, exquisitely detailed, kits in their own right.
Given the huge size of the finished model, it would be a wise choice also to paint separately as many sub-assemblies as possible. The secret here is taking one's time and not rushing it – the burnt metal finish of the engines in particular will need special care to get reasonably realistic results.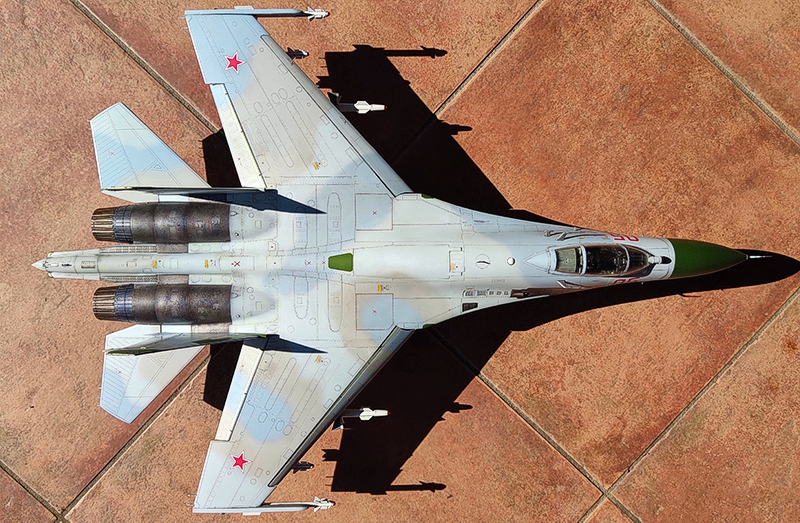 My model was entirely painted with the specific USSR acrylic lacquer colors offered by MRP, which – besides being of the correct and often elusive Soviet-era shades – as an added bonus come ready for airbrush low-pressure use without any need for thinning. And they spray beautifully!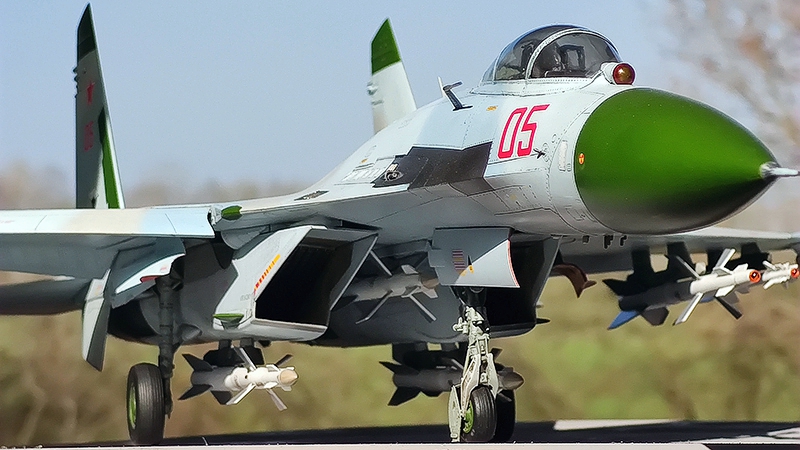 I kept weathering to a minimum as in-service Poland-based Flankers looked very well maintained (at least initially) from period photographs.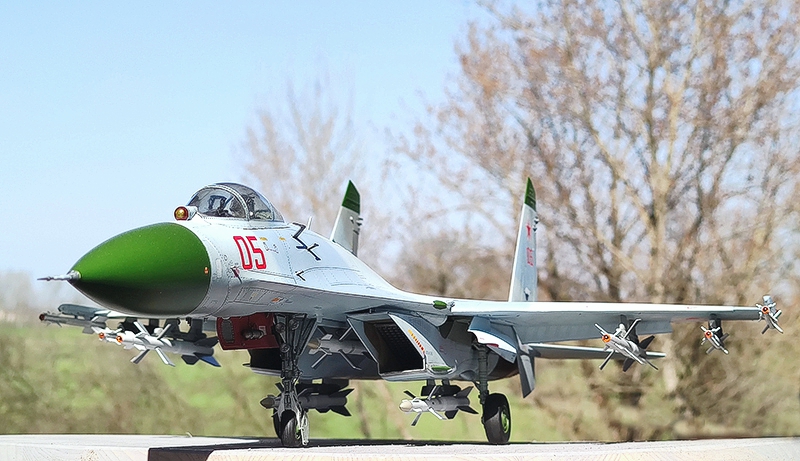 Well-planned and coming in a big box with clear, easy-to-follow instructions, Trumpeter's 1/32 Su-27 "Flanker" B builds without any particular problems or difficulties, offering plenty of opportunities for the fastidious superdetailer – but make sure you'll have enough room on your shelves to display the finished model before committing.
---
© Andrea Ferrari 2021
This article was published on Thursday, March 25 2021; Last modified on Thursday, March 25 2021