Trumpeter 1/24 A6M2-N Rufe
By Andrea Ferrari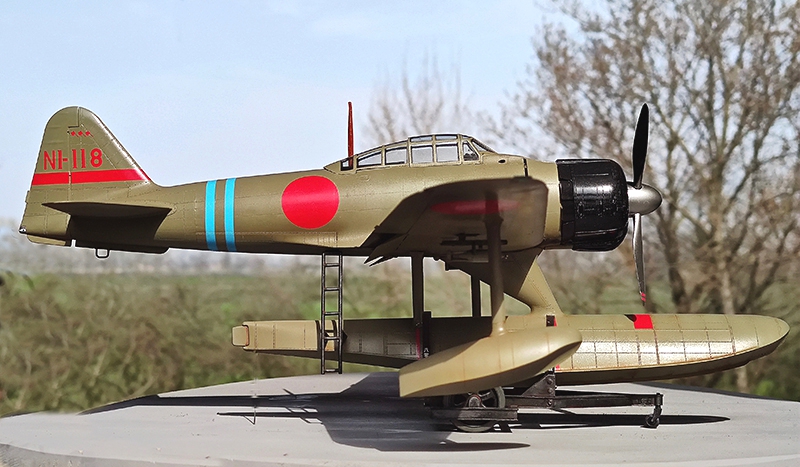 Here is my Trumpeter 1/24 Nakajima A6M2-N Rufe, the nimble and widely used seaplane single-float version of the infamous Zero.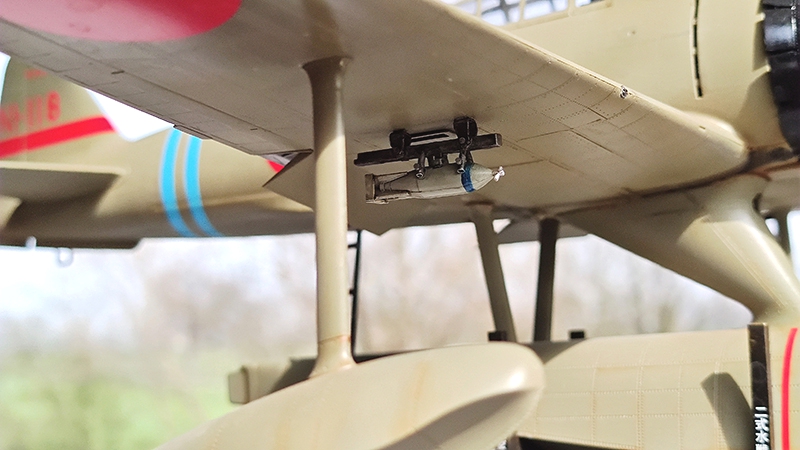 Built out of the box as usual with just a few minor modifications – I slightly and painstakingly reshaped the engine cowling to make it a little more bulbous (the kit cowling looks somewhat too cylindrical as it is) and most importantly completely rebuilt and superdetailed from scratch the underwing bomb racks and the landing trolley (both assemblies as done from kit parts appear to be completely wrong).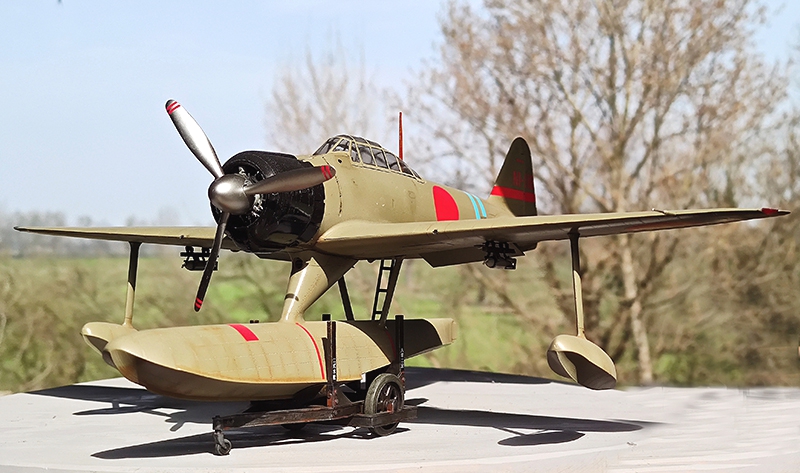 I made my own version of Ame-Iro, mixing 50% IJN grey with 50% Khaki (both Gunze/MrColor acrylics) and kept weathering to a very bare minimum, as Ame-Iro finished Imperial Japanese Navy planes appear from photographic evidence to have weathered very little and above all to have been kept in top-notch condition by ground crews, at least at the beginning of the conflict. This also made a welcome change from the weather-beaten, paint-flaked, over-weathered Japanese plane models one commonly sees everywhere.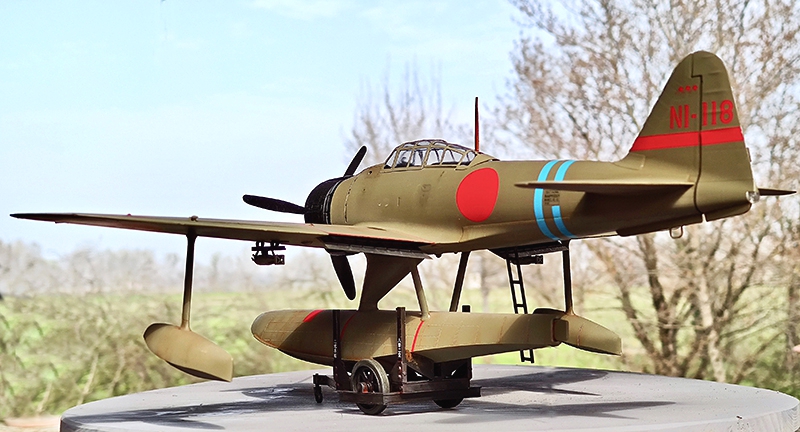 In retrospect I probably should also have masked and painted the hinomarus, as the red of the kit-supplied decals appears to be much too bright – sadly, Trumpeter and their subsidiary Hobby Boss seem to make a point of always getting their decals wrong in size or color - or both - often spoiling what are otherwise excellent kits.
Finely detailed and very well molded, the kit goes together easily but builders beware – this is an unrepentant tail-sitter when finished, and Trumpeter neither tells you that in advance nor does provide any nose weight, so it would be wise to add some to the tip of the float before closing it up.
---
© Andrea Ferrari 2021
This article was published on Wednesday, March 31 2021; Last modified on Friday, April 02 2021