Airfix 1/24 Ju 87B-2 Stuka
By Andrea Ferrari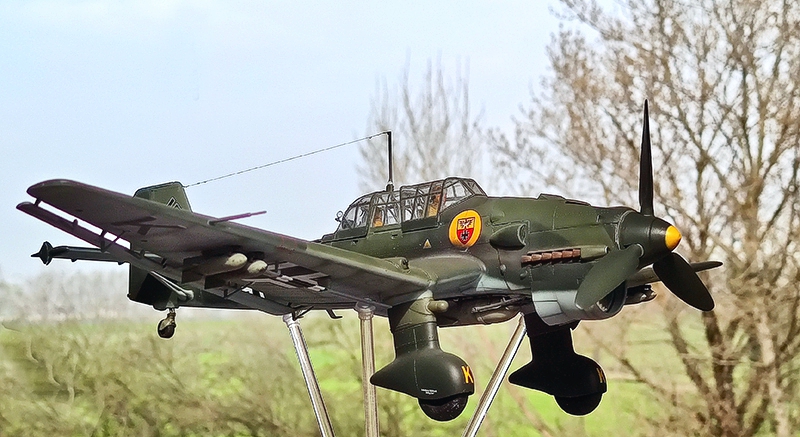 Despite the flurry of variants and sub-types of this iconic German dive bomber recently offered by China's Trumpeter in the same scale, Airfix's venerable (it was first released in 1975) 1/24 Ju 87B-2 still reigns supreme as the ultimate Stuka large scale kit. It is much more faithful to the original's unmistakable, angular, bent-winged plan and profile than the Trumpeter kits. It is dimensionally correct, it has raised rivets correctly portrayed where needed - as in the original - and it offers a rather surprising amount of fine detail for its age, with a very well-appointed cockpit which includes several features surprisingly missing from the much more modern Trumpeter kits.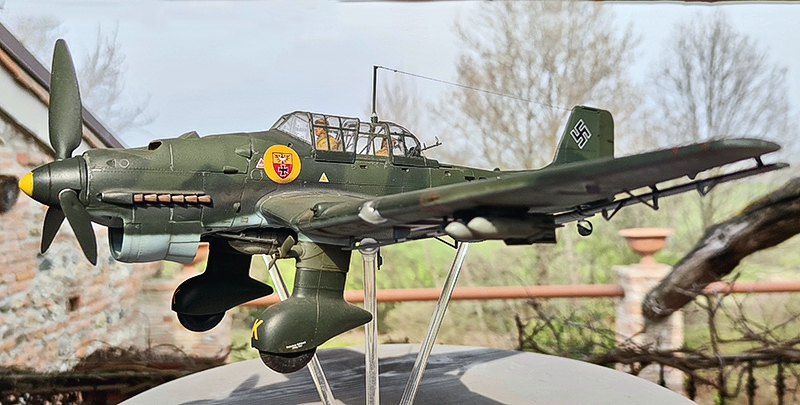 Since it first came out it has been re-released a number of times, in different boxings and with different decal options both for continental and tropical machines (beware of the Heller re-release, with its unbagged sprues rattling freely inside an open and very flimsy cardboard box - a guarantee of missing parts), and both aftermarket masks and decals are still being offered for it.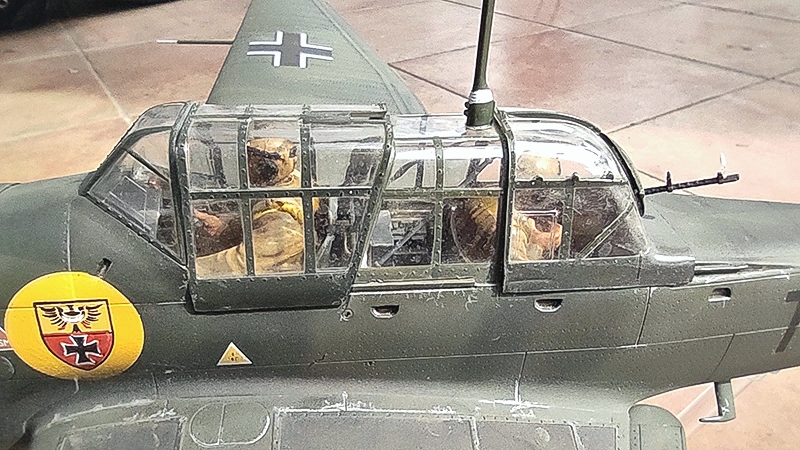 Not surprisingly, Trumpeter's molds are finer in detail, but the Airfix kit just can't be beaten for accuracy despite the flash the recent releases now understandably show. It also offers several interesting options to the modeller – a 250kg or 500kg main bomb (with – very correctly - two separate bomb cradle options, one for each bomb type), poseable underwing air brakes, a choice between tropical or continental air filter, landing gear with or without those infamous trumpets-of-Jericho sirens, a well-sculpted crew with both pilot and rear gunner and even a choice between extended oleos (if one wants to portray an in-flight model, as I did) or compressed ones (to be chosen for a grounded model), which really is a wonderful, imaginative touch. (As an aside, I wish somebody would produce a Fieseler Storch with the same landing gear option!) A beautifully detailed engine and radiator can also be displayed leaving a few panels off, and superdetailers will have a ball here.
I have built several Airfix 1/24 Stukas in my life – this Battle of Britain example is just one of them – and I will probably build another in the future if time allows. When I built this one weathering techniques were not as developed as they are today, and the Humbrol enamels I used were probably not too correct regarding Luftwaffe colors; the cockpit glasshouse has also started to get slightly opaque with the passing of time, and Airfix decals were (and still are) justly feared for being out of register most of the times, so I had to repaint most of my dive bomber markings.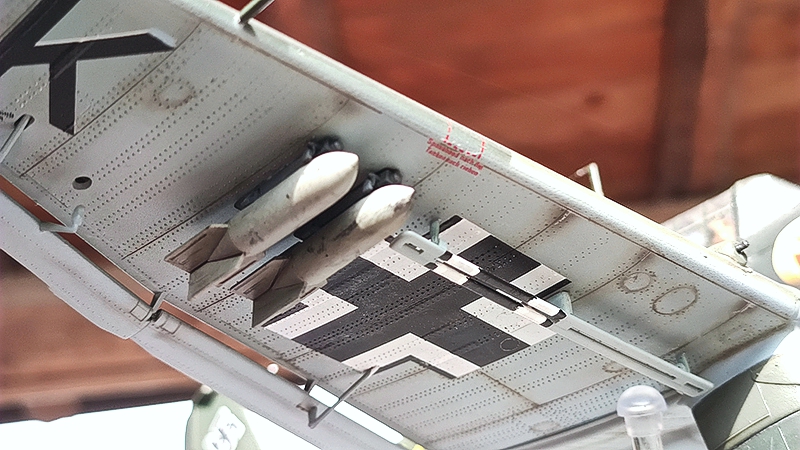 In conclusion, I believe this old stalwart still holds its own – I have also recently built two of Trumpeter's 1/24 Ju87s, and I can really guarantee they can't hold a candle to the Airfix old warrior when sitting – or flying – next to it.
---
© Andrea Ferrari 2021
This article was published on Wednesday, April 14 2021; Last modified on Friday, April 16 2021