Wingnut Wings 1/32 Albatros D.Va
By Ernest Roth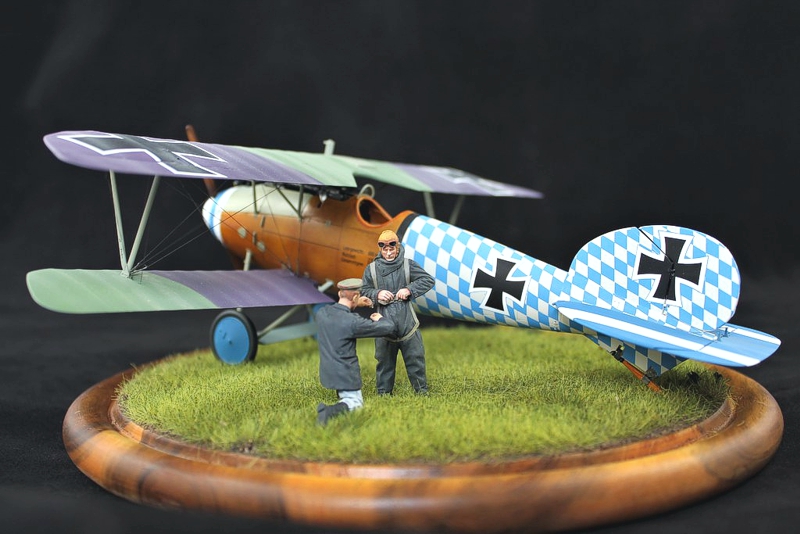 This is one of the "Brown Box" WNW kits that they sold near the end of their existence last year. The aircraft represents the Albatros DVa flown by Hans Böhning, a 17-victory ace assigned to Bavarian Squadron 76b. I thought the color scheme was eye catching and wanted to try out the wood decals from Proper Plane, so decided to build the aircraft in those colors.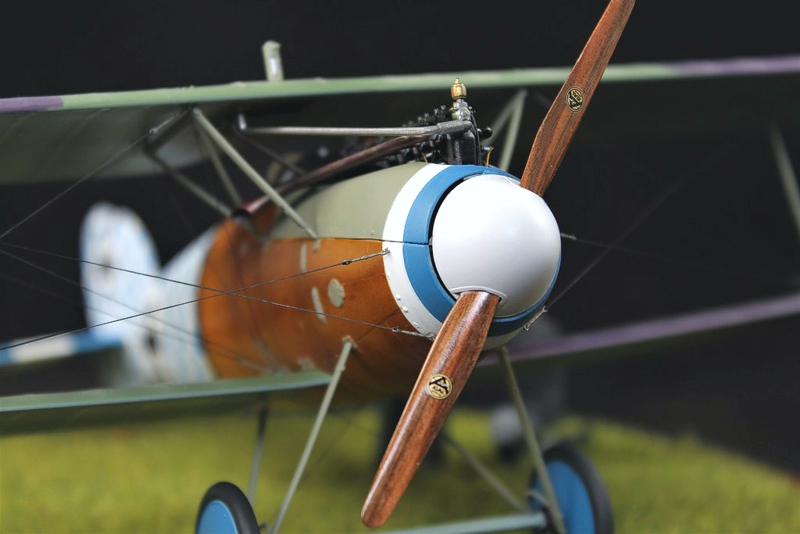 I used a Proper Plane "Prop and Pipe" set, as well as some Taurus spark plugs, Gas Patch turnbuckles and Spandaus and HGW seatbelt.
The figures are by Model Cellar and were fun to build and paint.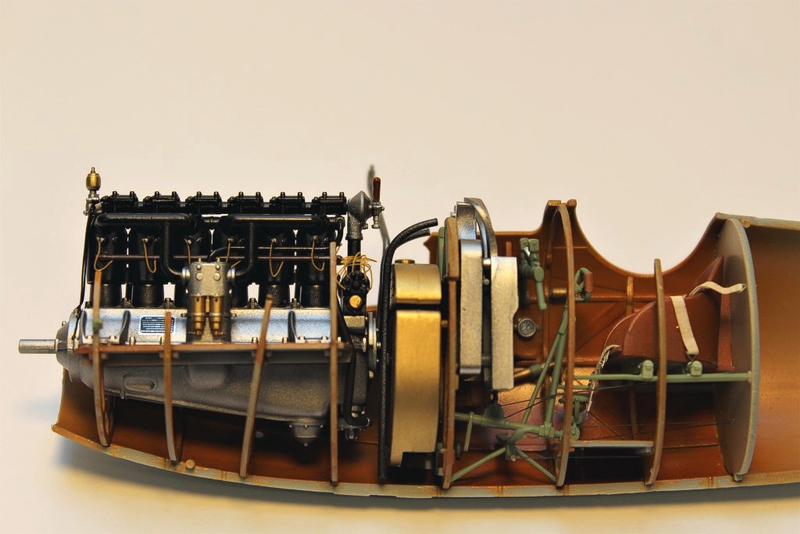 Here are a few "in progress" photos. The engine has not been weathered yet. I scratched the ignition wires and control cables.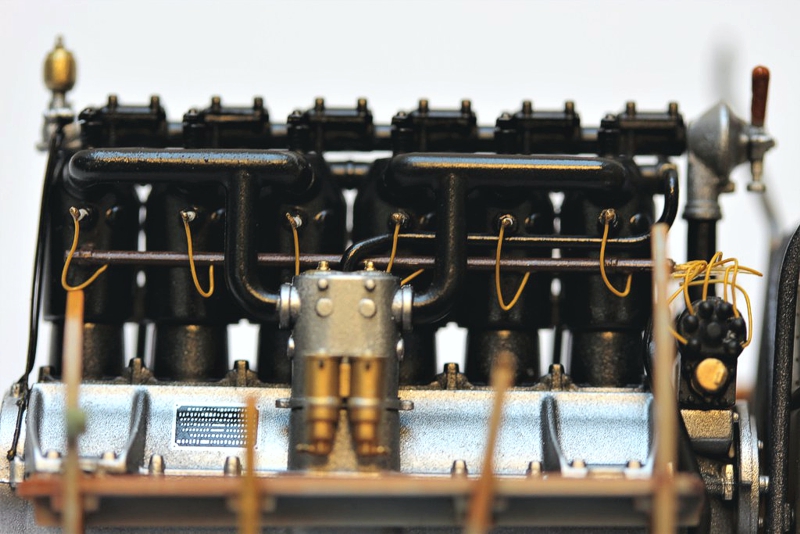 Close up of the engine, still in factory fresh condition.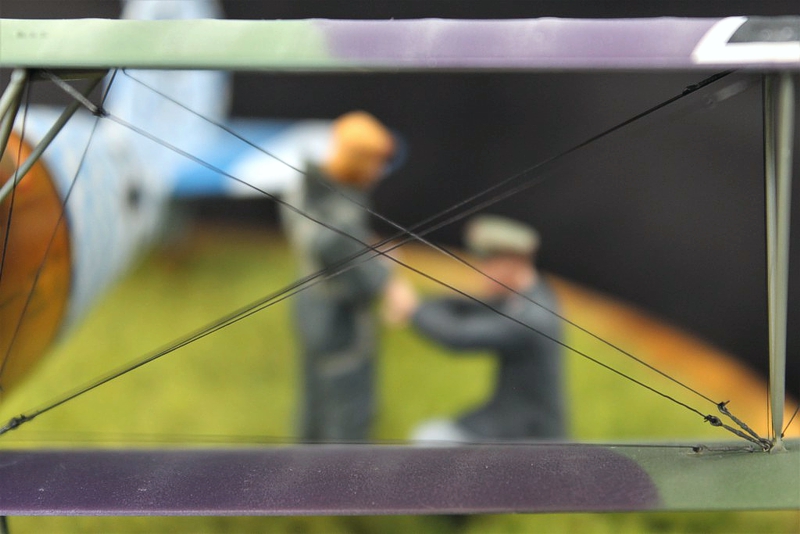 I used the rigging guide PrzemoL made some years ago and it was very helpful. I used EZ Line and Gas Patch turnbuckles on this build - and my three previous WNW builds as well.
Enjoy!
---
© Ernest Roth 2021
This article was published on Tuesday, May 18 2021; Last modified on Friday, May 21 2021