Kitty Hawk 1/32 OS2U Kingfisher
By Greg Hatt
I grew up in my dad's local hobby store and have been building for most of my life. I have always done 1/48 scale models, and felt it was time to jump into something a little bigger. I bought this kit when it first came out and started assembly, but frankly I got intimidated by it and it sat on the Shelf Of Doom for years. I decided this year to finish up any SOD kits and this was the last one. So here it is.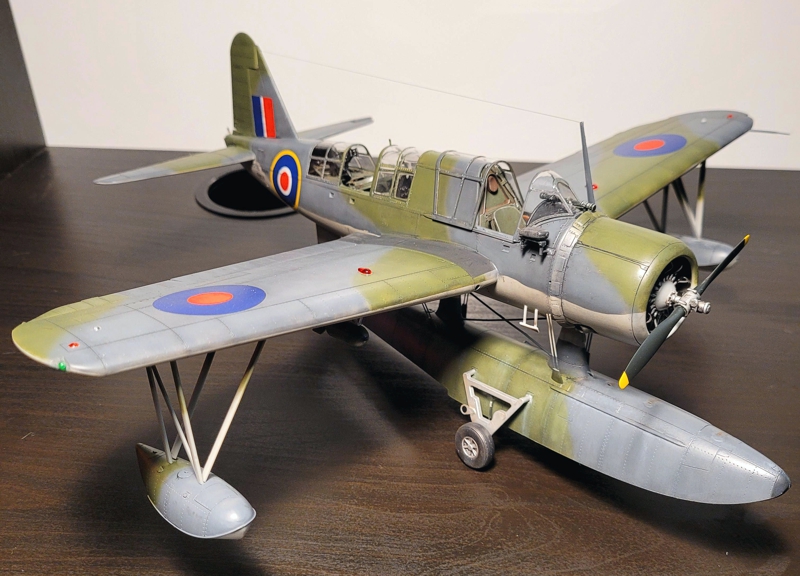 Now that summer is coming quickly my building will slow considerably, but I'm thinking for the fall/winter season a Trumpeter Avenger in the FAA livery would be a very nice compliment to this kit.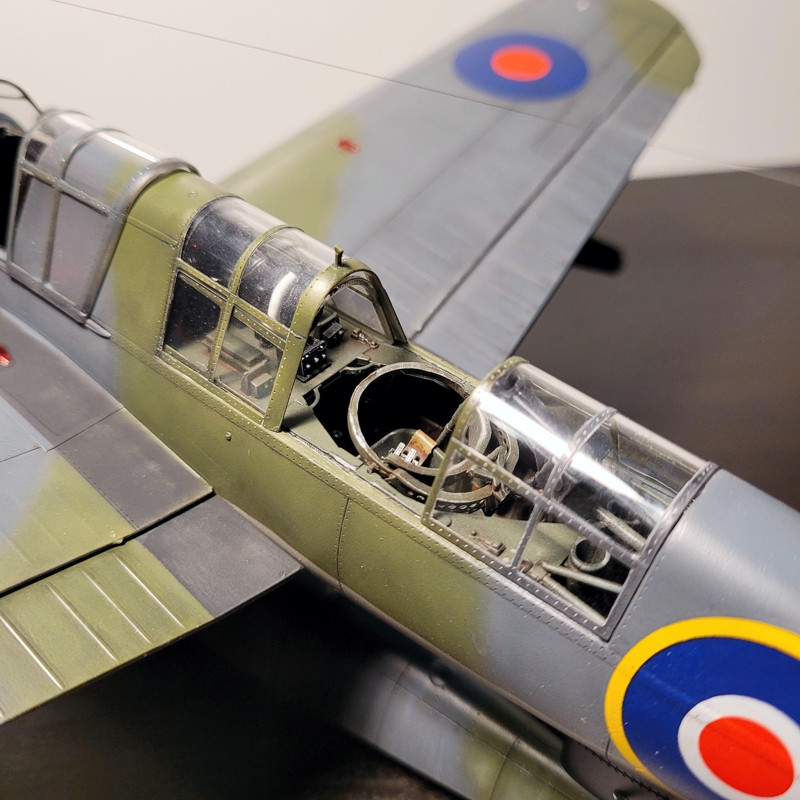 All in all, I found it to be a bit of a difficult build. However, it put me out of my comfort level in a wonderful way and I am quite pleased with the result. I chose the FAA scheme simply because I have not seen it done anywhere on this kit before. I used mostly Vallejo Air and Tamiya colors. The build is strictly out of the box.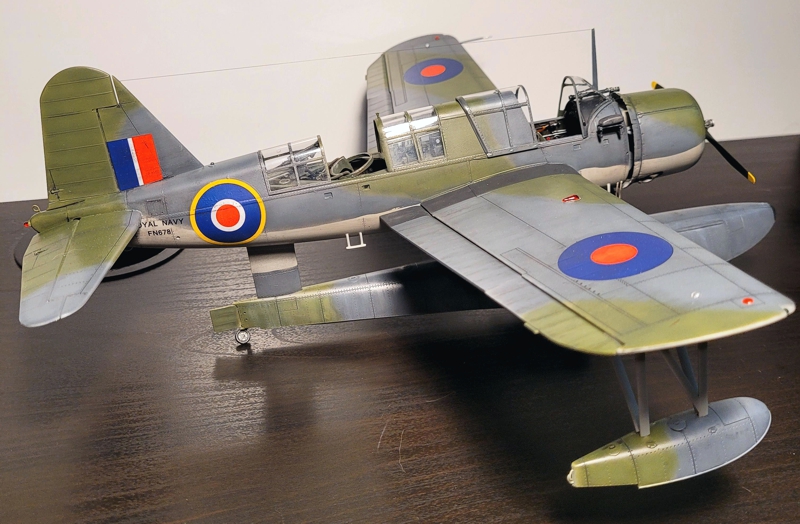 I hope you all enjoy it; thanks for looking!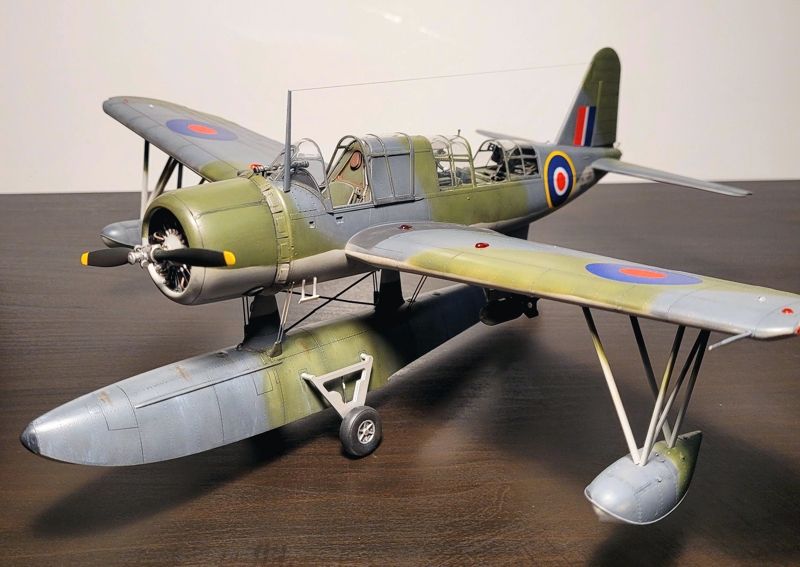 © Greg Hatt 2021
This article was published on Thursday, May 20 2021; Last modified on Friday, May 21 2021