Trumpeter 1/32 A-6A Intruder
By Mike Tipping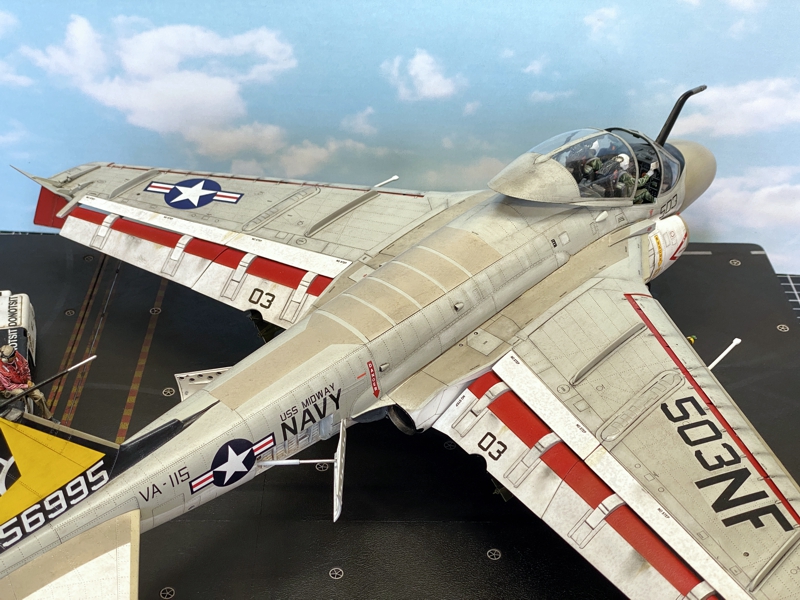 The Grumman A-6 Intruder is an American twinjet all-weather attack aircraft developed and manufactured by American aircraft company Grumman Aerospace that was operated by the U.S. Navy.
It was designed in response to a 1957 requirement issued by the Bureau of Aeronautics for an all-weather attack aircraft for Navy long-range interdiction missions and with STOL capability for Marine close air support. It was to replace the piston-engined Douglas A-1 Skyraider. The requirement allowed one or two engines, either turbojet or turboprop. The winning proposal from Grumman used two Pratt & Whitney J52 turbojet engines. The Intruder was the first Navy aircraft with an integrated airframe and weapons system. Operated by a crew of two in a side-by-side seating configuration, the workload was divided between the pilot and weapons officer (bombardier/navigator (BN)). In addition to conventional munitions, it could also carry nuclear weapons, which would be delivered using toss bombing techniques. On 19 April 1960, the first prototype made its maiden flight.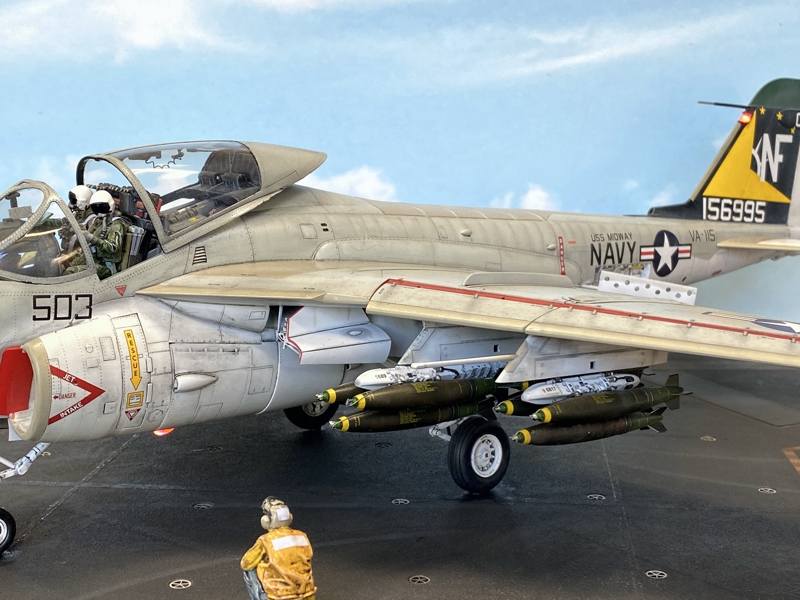 This is the Trumpeter 1/32 A-6 Intruder with a lighting chip, allowing all lights to function on the exterior and in the cockpit.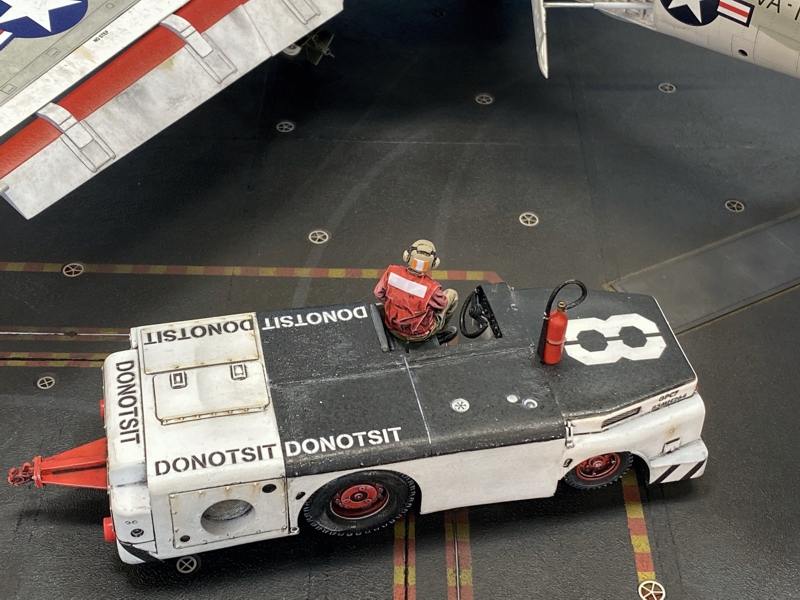 Along with Reedoak figures I also used the Verlinden mule, and the Eduard mer pods, this all then painted with Tamiya acrylics.
It is a good kit overall; it has its down points, but mainly a lot of up points. I have another one to build later in the year, so I am already looking forward to this.
Anyway, enjoy!
---
© Mike Tipping 2021
This article was published on Friday, May 21 2021; Last modified on Friday, May 21 2021