HK Models 1/32 B-17G
By Andy Nottage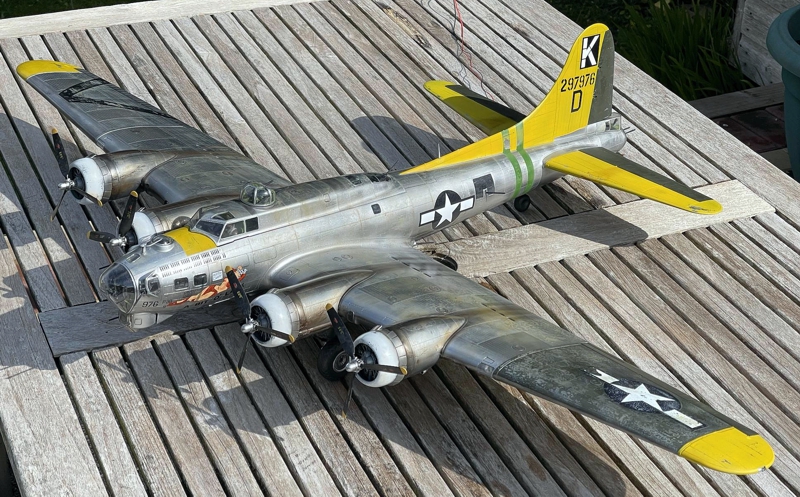 "A Bit 'O Lace" and her crew went through 83 missions and she survived the war only to end up scrapped. I have tried to base my model on one of the well-known pictures of her in flight. I've not aimed for a 100% replica of the original, but enough hopefully to capture her likeness.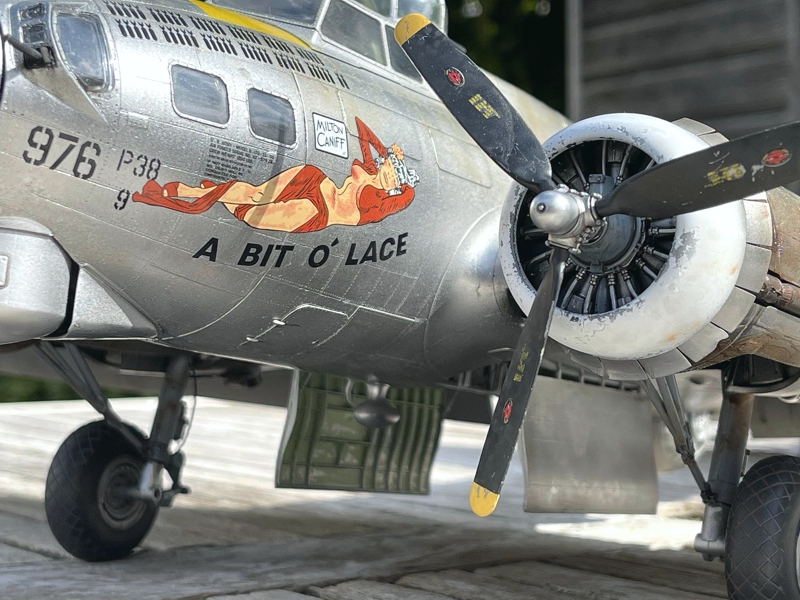 This was my longest project ever a year on & off. I added a Magic Scale Modelling light & sound system so there's a short video of the startup & shutdown process in my Ready for Inspection thread. If you watch the video don't forget to turn the sound up! I might add some more pics & another video later showing the lighting but the aluminum needed outdoor shots to do it justice.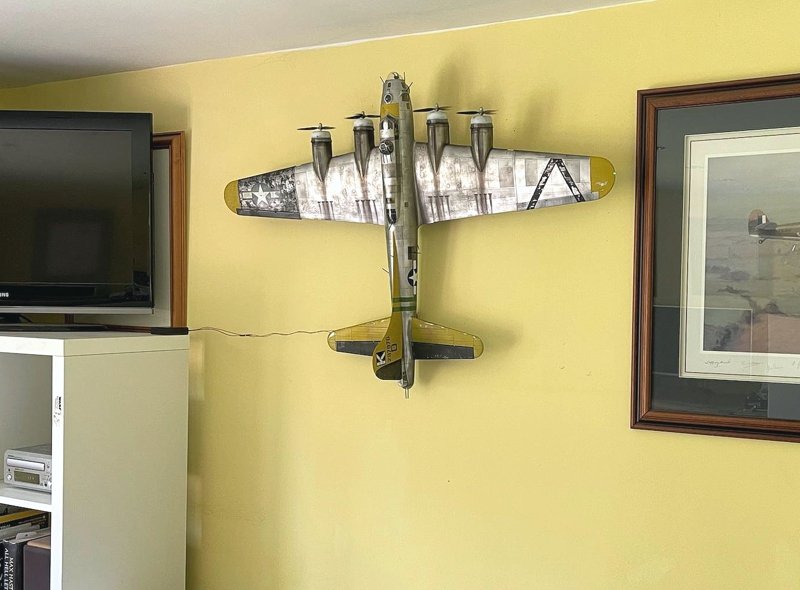 Seldom have I placed my faith in any higher body more than when I released my grip after fixing this to its wall mount. Thank you HKM for this superb bonus!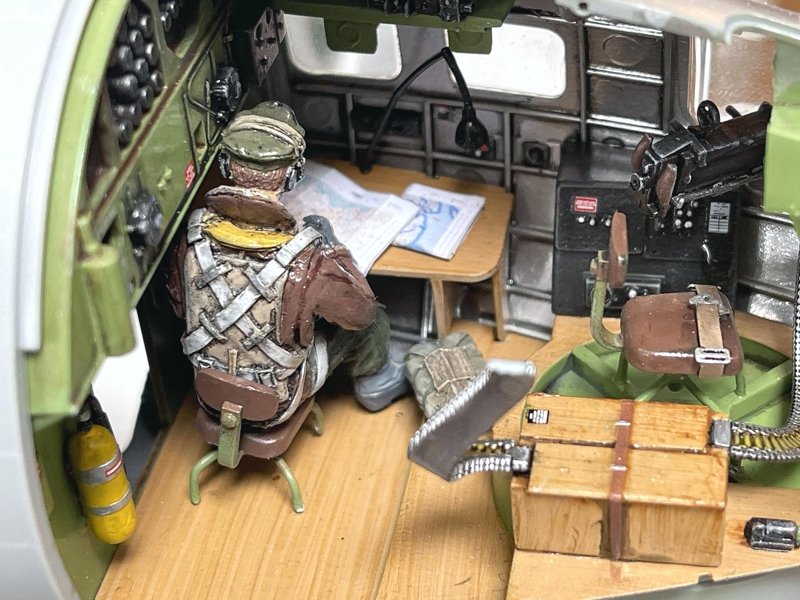 For more on the build, check out my thread in the Work in Progress Forum.
Thanks for looking.
---
© Andy Nottage 2021
This article was published on Wednesday, May 26 2021; Last modified on Friday, May 28 2021