Meng 1/32 Fokker F.1/Dr.1
By Brian Leitch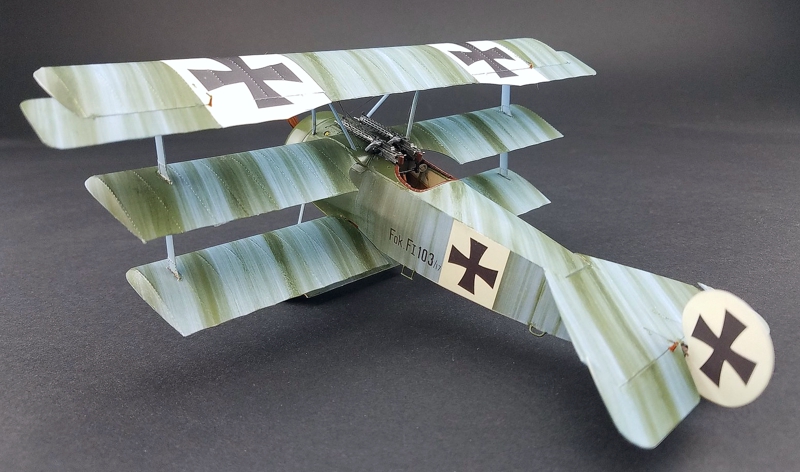 This is my recently completed Meng F.1, which represents Werner Voss's aircraft that he had his last dual in.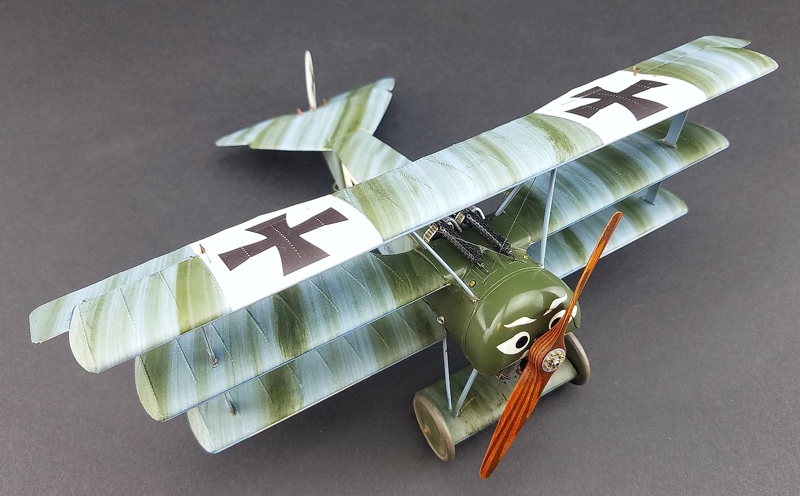 The kit is well, WELL worth the money if you have any kind of hankering for WWI subjects and/or the Fokker DR.1/F.1. The only real flaws the kit has are some warped wings and a tendency for a single part of the cockpit combing to be broken off in the box. Both were true of my Meng example. 10 min or so of work with hot water and some bending in the opposite direction did the trick for all 3 wings. The cockpit part was simply glued back on.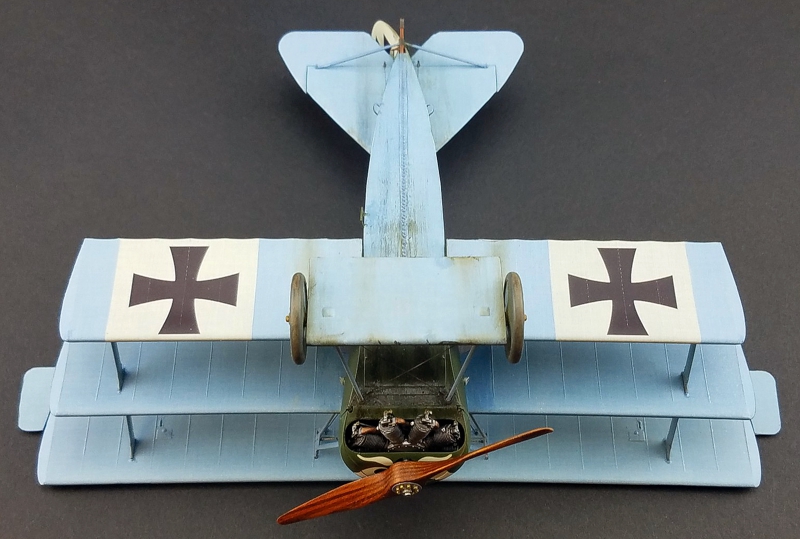 Aftermarket items used included Aviattic decals, some Gaspatch turnbuckles, along with some Bobs Buckles 3mm cut tubes soaked in blackening fluid. The prop is an LF Models Axial prop that I cut down (was substantially too big) and re-varnished. I also used my Silhouette cutter to cut out the Voss cowl face, as the provided Meng version was WAY wrong. I also used Uschi rigging thread for the rigging and control lines as well as in the cockpit. I used some copper marker pens to color some black Uschi rigging for the engine.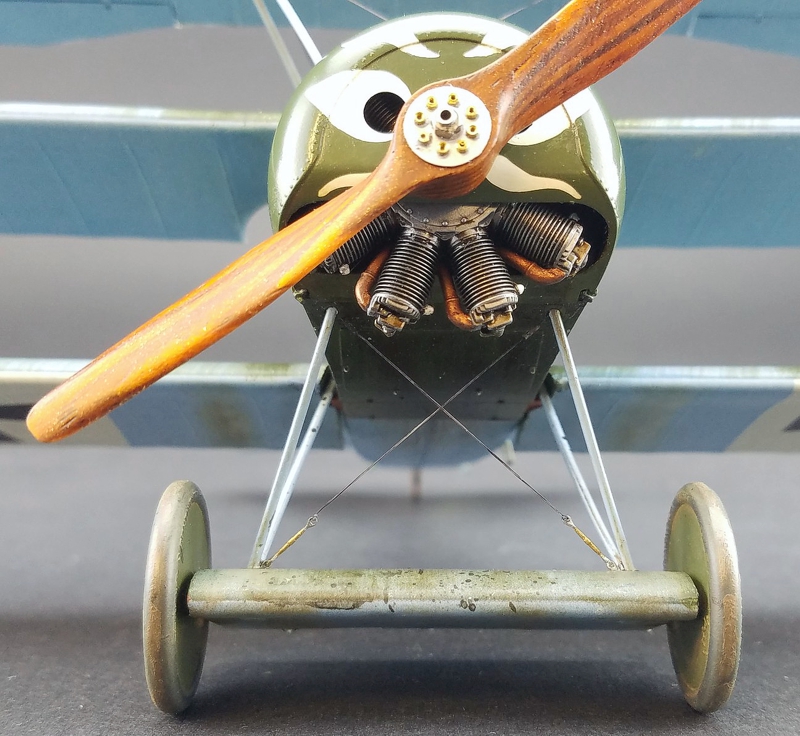 Overall, the detail is very "Wingnut Wings-like", and their engineering is all over this kit, as it goes together extremely well. I had a few issues with the Aviattic decals, as I do not think I glossed enough, and they had some silvering issues. After being away from the model for a tiny bit, the silvering is still there, but it does not seem as pronounced. I am happy with how the model came out and will definitely be buying another one or two. They are indeed great little kits, and without too much work can be turned into gems. Highly recommended, it is a gem!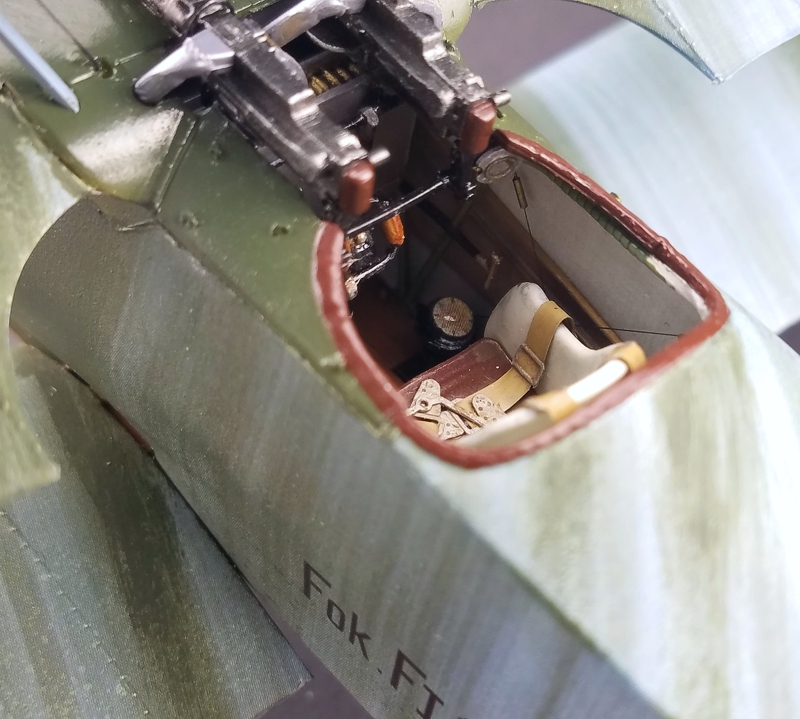 Cheers all!
For more on the build, also check out my build thread in the Work in Progress thread.
---
© Brian Leitch 2021
This article was published on Friday, May 28 2021; Last modified on Friday, May 28 2021