Trumpeter 1/32 F-105G
By John McDonnell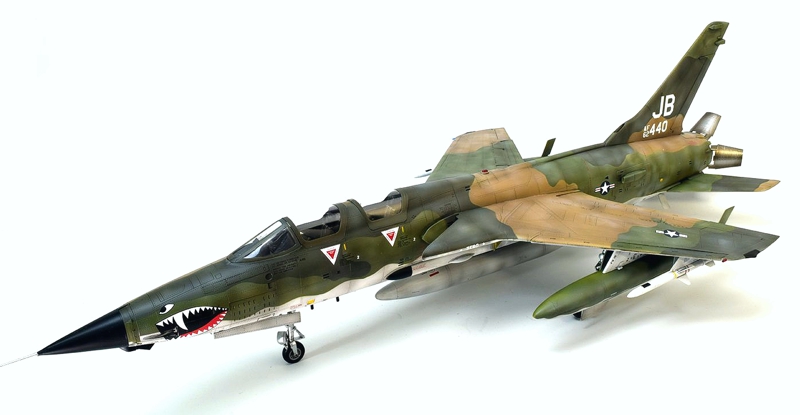 My least favorite cold war jet of the US... I simply do not like it and I do not know why! Intakes, empennage, or the nozzle?? Even the SEA camouflage does not make me like it, and I do not even know why I built it in the first place... maybe just hoping that it would reverse my feelings but... nope...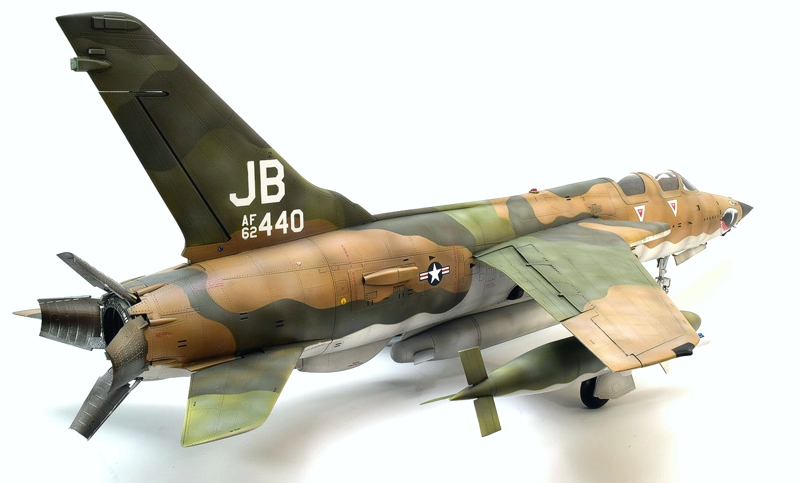 The kit is your everyday Trumpeter, with highs and lows. Surface detail is ok; poor cockpit detail with nothing that stands out. The ejection seats in particular are not that good - hence the closed canopies which is uncommon for my modeling taste.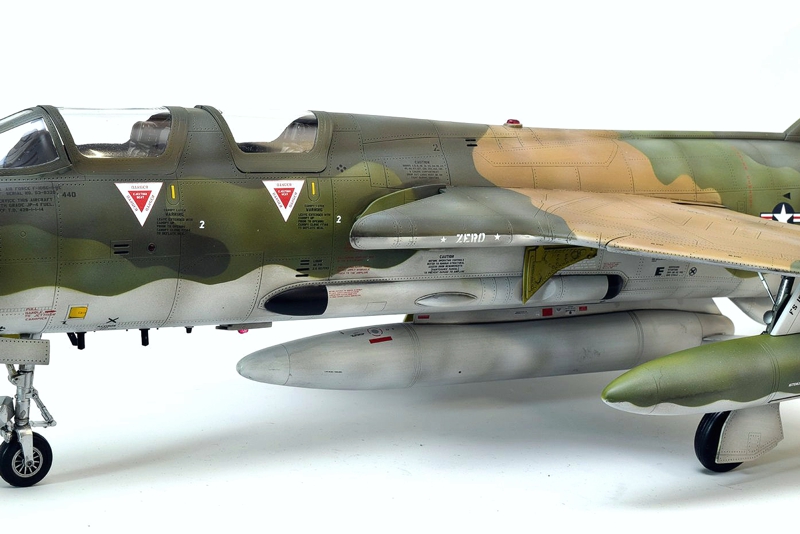 To create the SEA camouflage, I used UHU Patafix removeable adhesive putty... Just roll it on a flat surface to create several same thickness "worms", then firmly press and stick these worms on the surface to follow the camouflage pattern. That will give you a nice-looking soft edge when spraying the paint.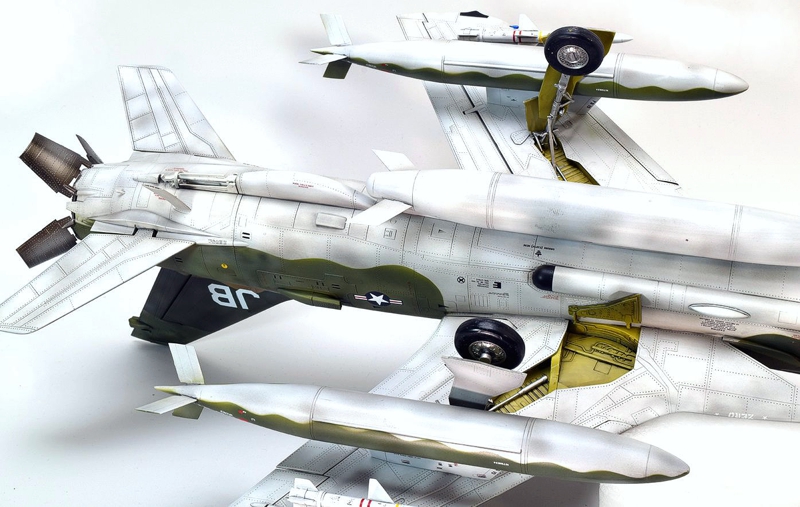 Not a gem for me in my 1:32nd scale collection but, anyway, here it is for your viewing pleasure.
---
© John McDonnell 2021
This article was published on Wednesday, June 02 2021; Last modified on Friday, June 04 2021