Roden 1/32 Albatros D.III (OAW)
By Oleg Kvasha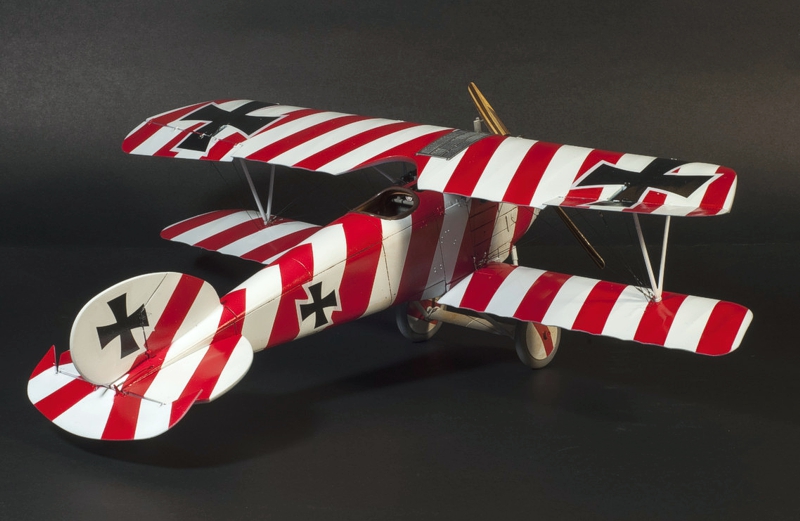 Albatros D.III (OAW), flown by Oblt. Josef Loeser.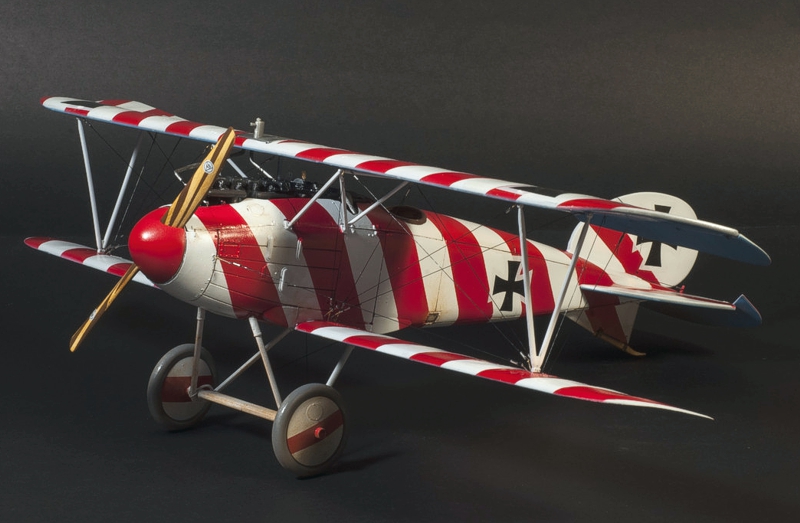 Here is my latest subject, as my Youtube channel subscribers voted for this model as my next project. And to be honest Albatros D.III is one of my favorite planes, so it worked for me.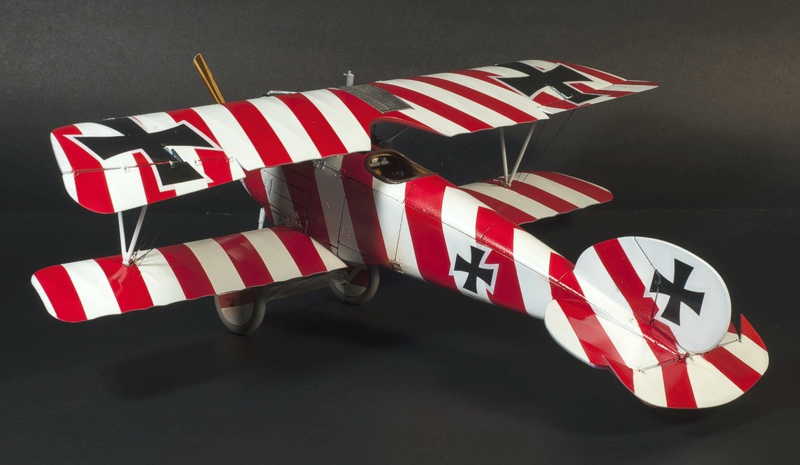 ---
Windsock says the colors of the aircraft could be white/red or white/black diagonals; I prefer to have white and red stripes with the bottom side of wings in light blue.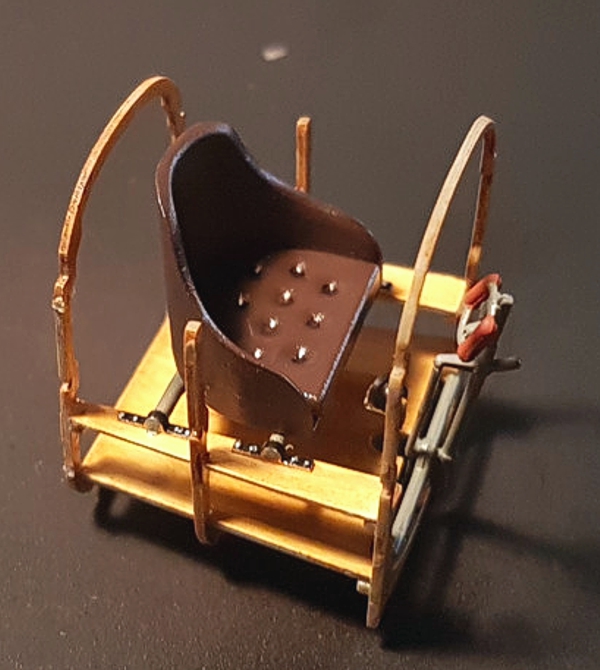 ---
I decided to start the build with the cockpit, first painting the inside parts in Mr.Hobby Radome as a base, then using oil paints to make a wood effect. After the oil paints dried, I covered the model with a layer of Future. I also painted the seat and other fuselage elements in a similar manner, and the gas tank with brass, the ammo box in steel.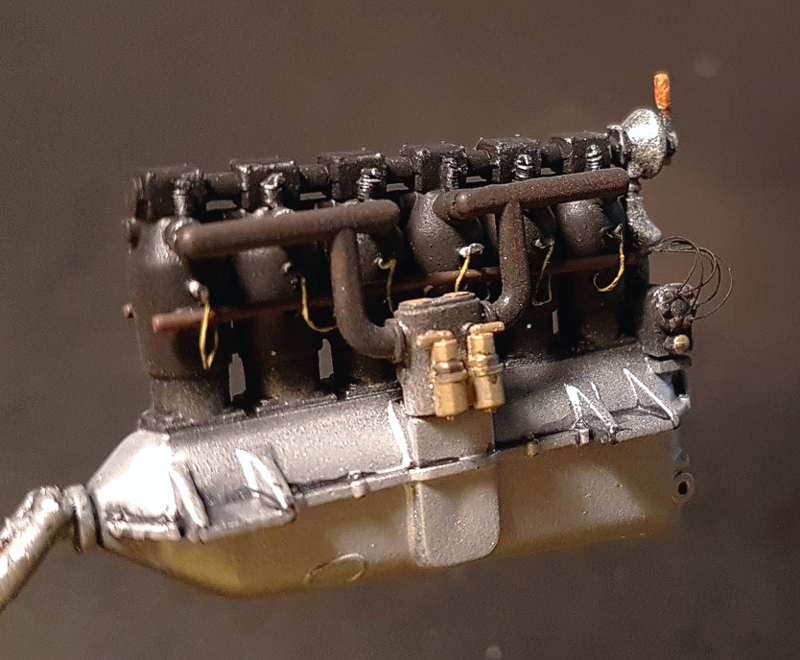 ---
Next step is the engine: I decided to remove the plastic spark plugs and cut 0.5mm diameter medical needles in small pieces, drilled holes, and glued them in the plug's place. I also removed the plastic springs and made new springs using copper wire, cut into 12 small springs. I made new ignition wires connected to the new spark plugs, painted yellow. The whole engine was painted in black with the bottom painted in aluminum.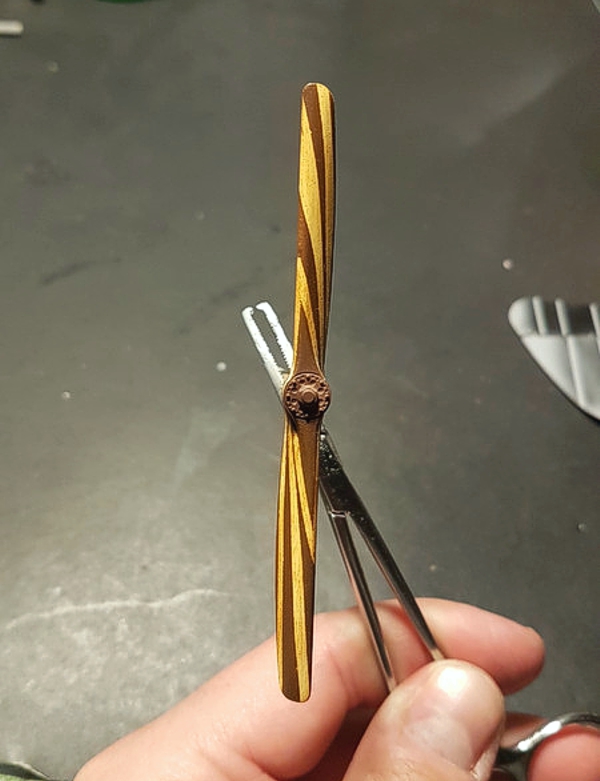 To paint the propeller, I used Radome as the base colour, added masks and covered with red brown. After removing the masks, I used oil paint to create a wooden effect on the lighter layer. Finally, the propeller was covered with Future.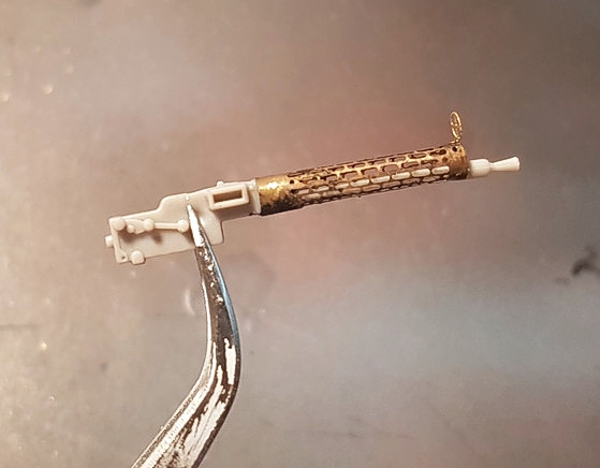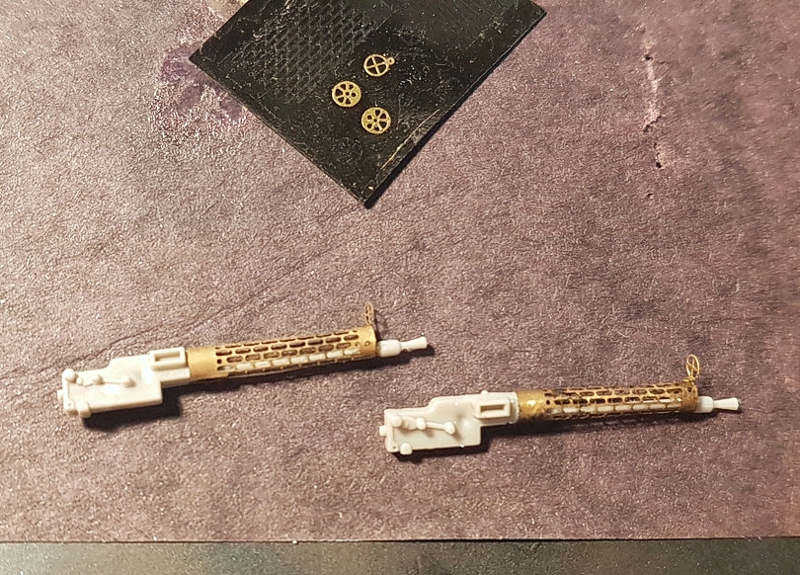 For the machine gun details I used an old Fotocut PE kit.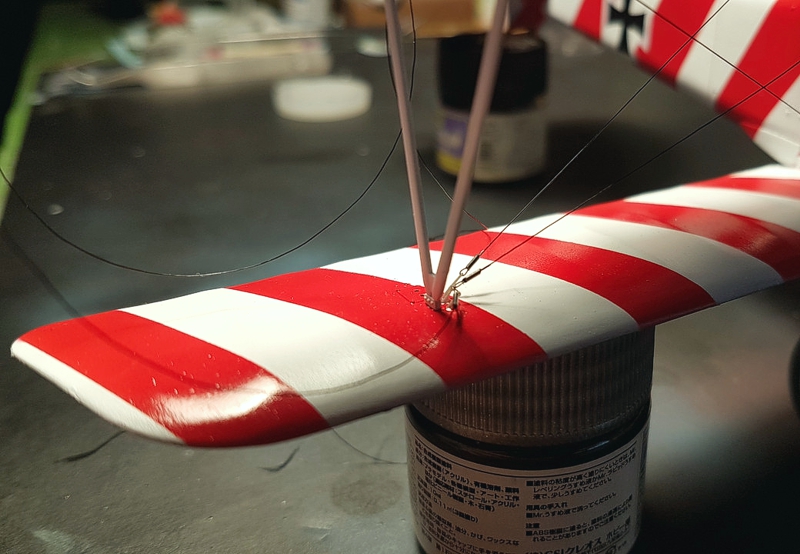 ---
I first used Gaspatch resin anchor points and turnbuckles; I wish I knew they were so very fragile. I had to buy the metal ones instead. I spent more than a week for simple rigging...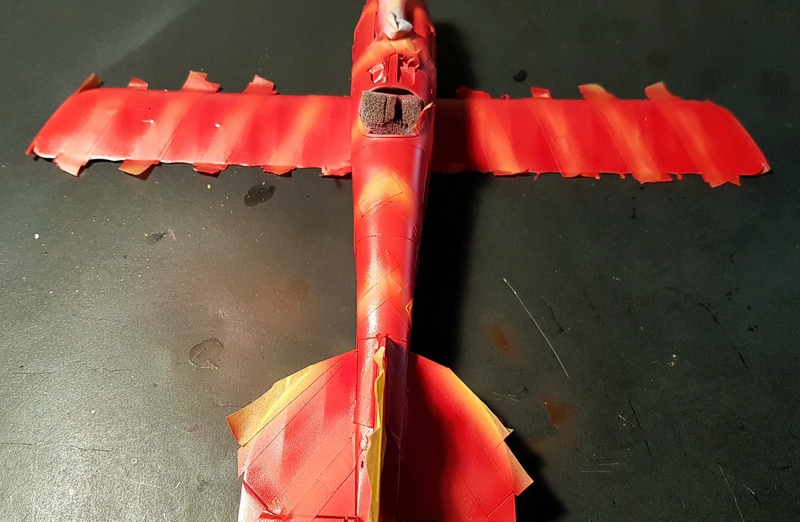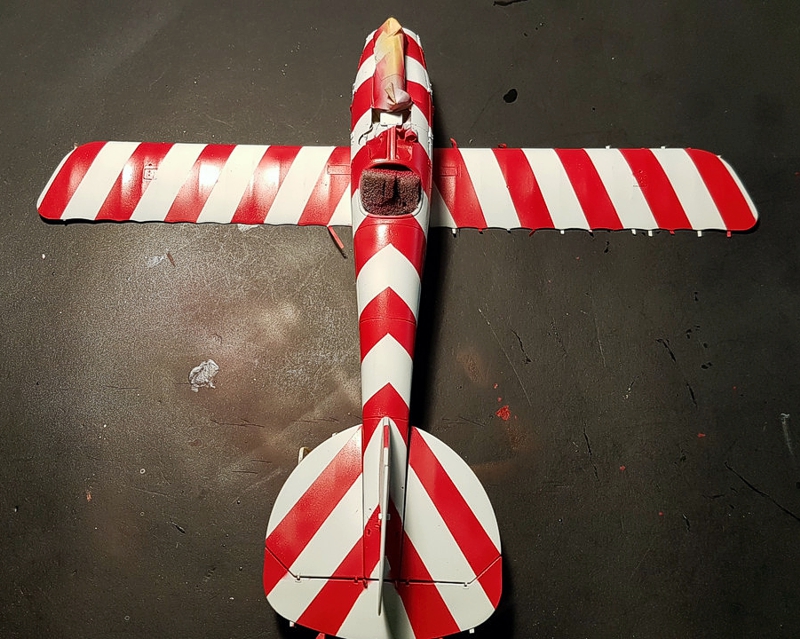 To recreate the diagonals, I used Tamiya 6mm masking tape and placed 2 strips to make a one 12mm stripe and covered all upper wings and fuselage with the red color.
---
To see the build in more detail, please check out my thread in the Air Superiority Group Build Forum, and please visit my Youtube channel.
© Oleg Kvasha 2021
This article was published on Tuesday, June 29 2021; Last modified on Friday, July 02 2021