Kitty Hawk 1/32 F-86K
By Paolo Totaro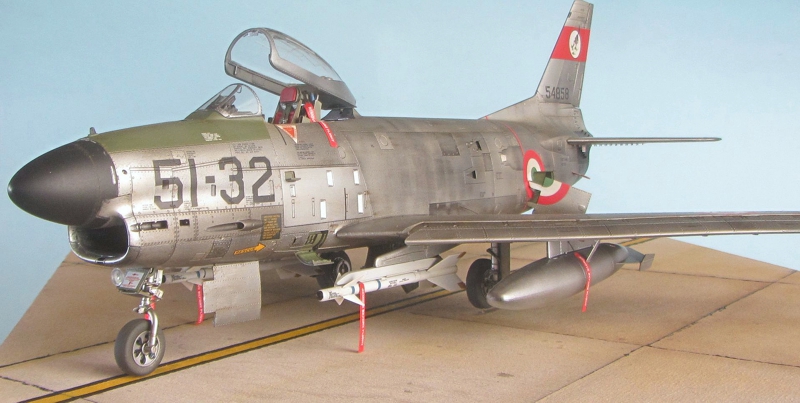 Here is a F-86 "Kappone" (big K) built at the request of a colleague of mine, who is the son of a pilot serving in the Aeronautica Militare Italiana, 51° stormo, in the '60s.
Strange enough, being an aircraft built by Fiat on license from North American, there is not too many references about it. so, I maintained a low-profile attitude, trying to hold off my normal rivet counter thinking and finish it in a reasonable time to present it to the unaware final recipient.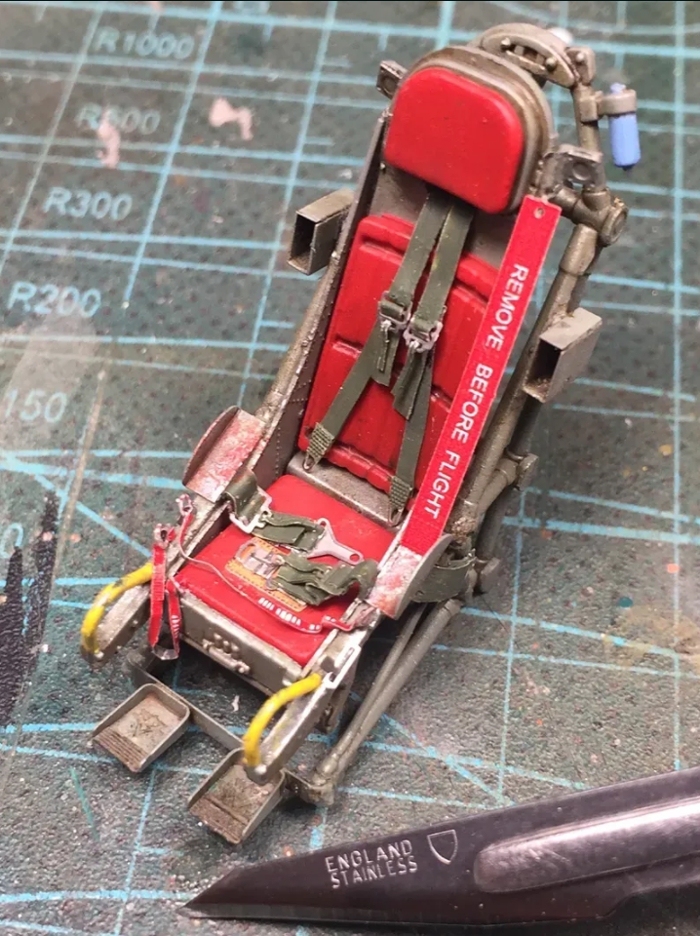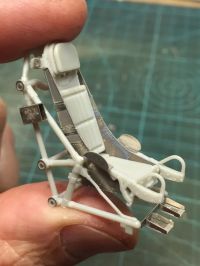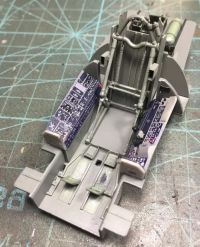 ---
I just added an Eduard set, very useful in the cockpit area.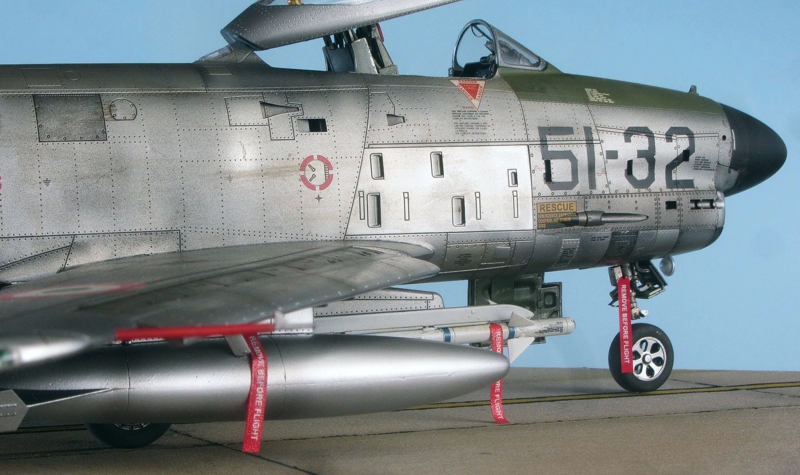 I made some stencils for the Italian codes.
To emulate the 51-32, serial 54858, aircraft of the "Pluto" group with the red tail, to which was attached to my colleague's father.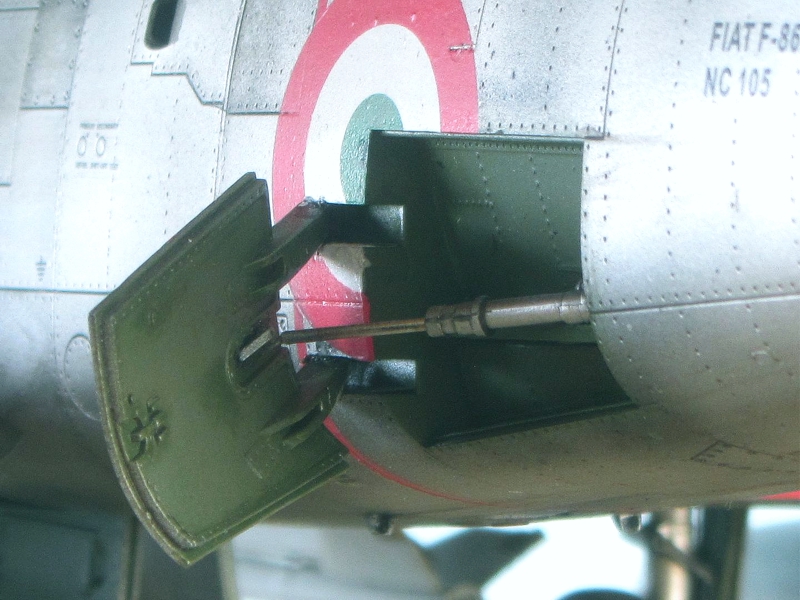 The only thing I modified was the angle of the opened speed brakes, totally wrongly done by KH.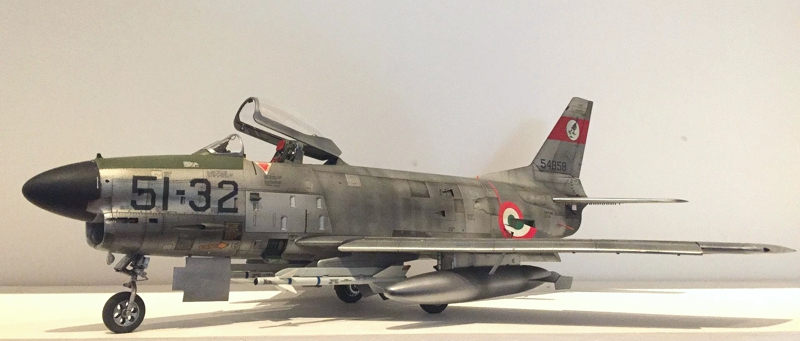 I painted the aircraft with Alclad II and fitted with the beautiful HGW RBF flags.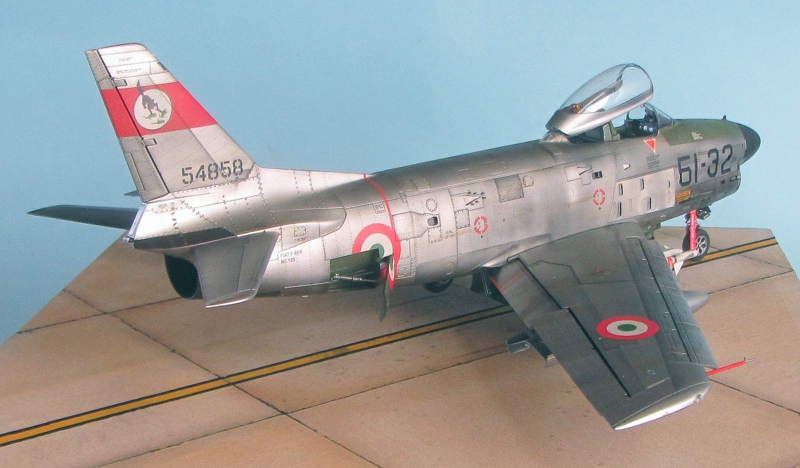 A simple wooden base with lightly painted sandpaper was made to accommodate the model safely.
I actually do not favor modern era airplanes, but building this one was relaxing and interesting, opening for me a new attitude toward the post WWII era in my mind.
Enjoy!
© Paolo Totaro 2021
This article was published on Friday, November 12 2021; Last modified on Friday, November 12 2021